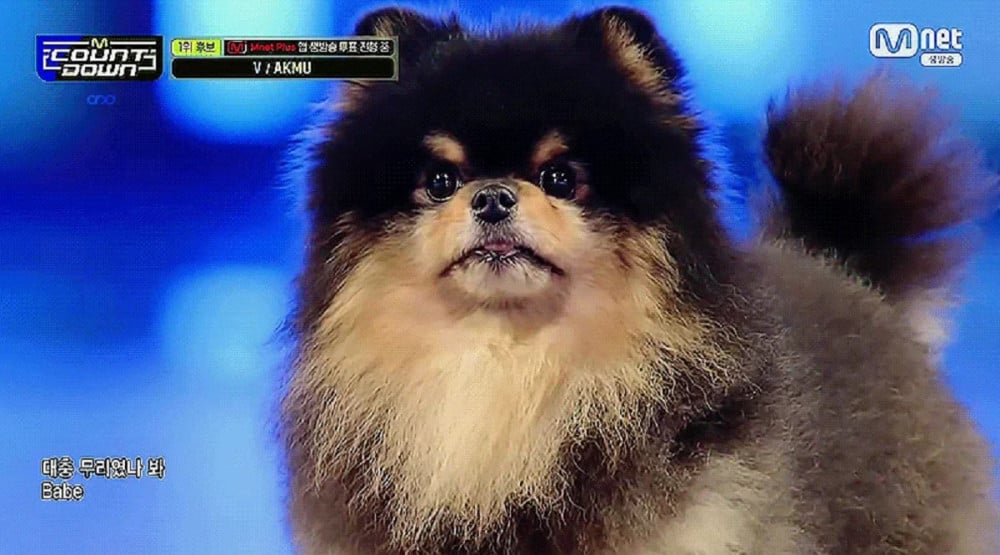 Netizens are enthralled by the latest rookie star in the K-pop (or "K-pup") world.
As seen previously, BTS V's adorable pet dog, Yeontan, recently stole the limelight during V's solo performance of "Slow Dancing" on Mnet. Yeontan's appearance was even accorded its own 'fancam,' a fact that was celebrated by fans on an online forum. One fan shared a post titled "The (K-pop) rookie that garnered over 1 million views with a fancam after debuting," to which others responded with virtual adoration.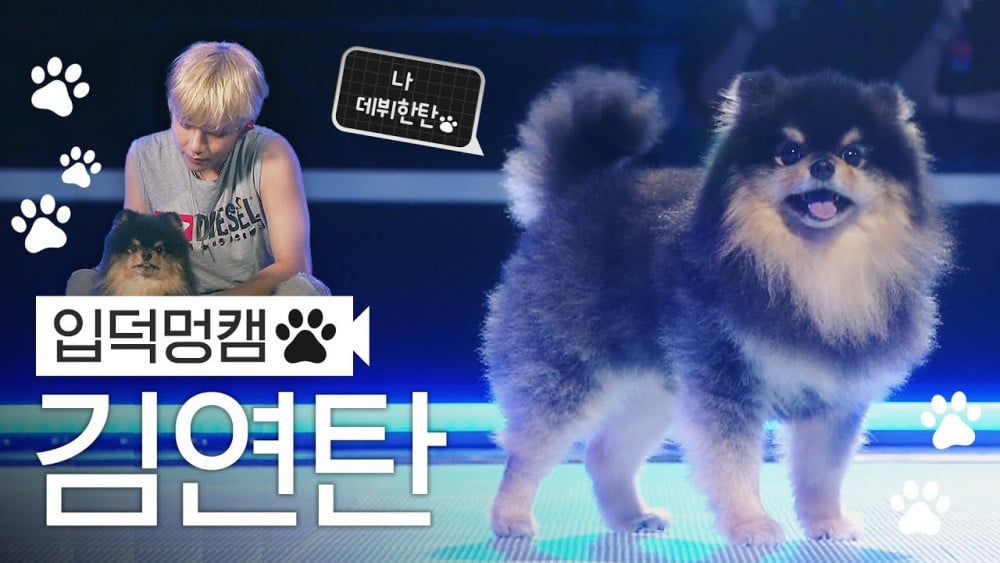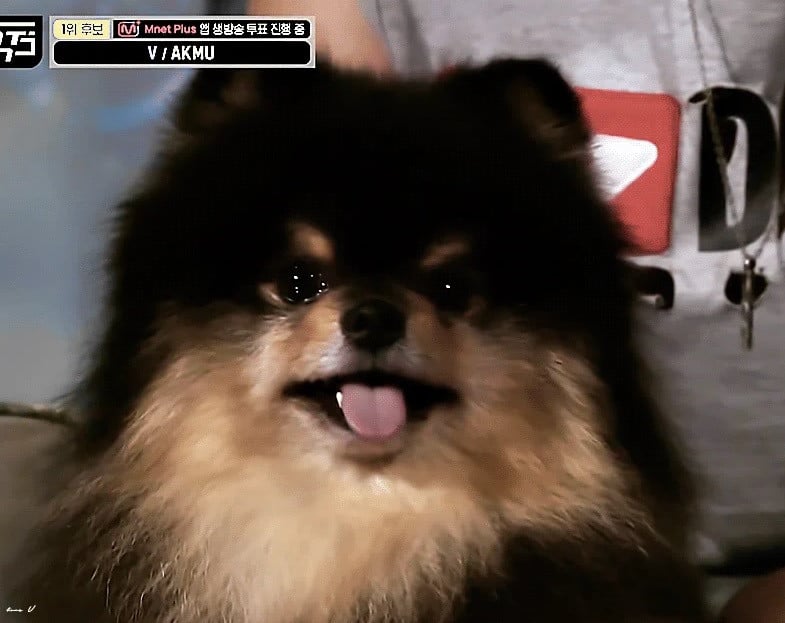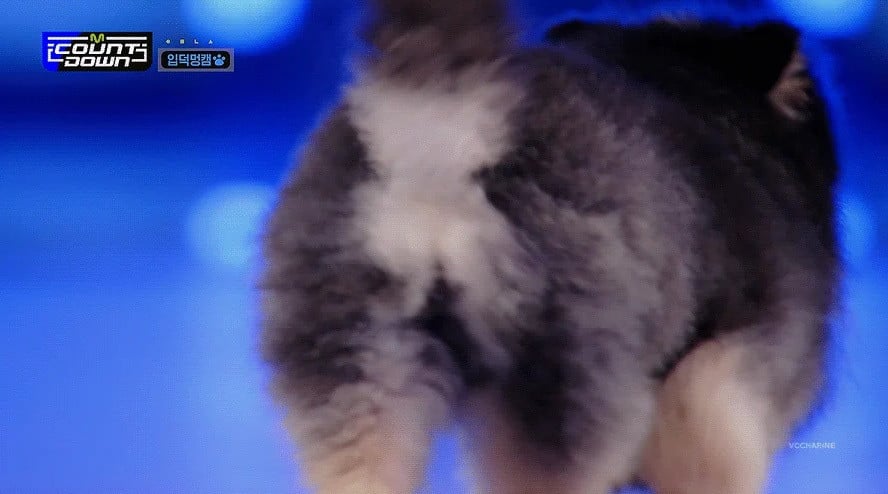 Netizens reacted with both humor and affection by referring to him as an actual 'idol,' with comments such as: "Wow, his visuals are something else," "The perfect puppy face," "I heard his label is really supporting him...," "I can't believe he isn't singing live, but I understand because of his visuals," and "His buttocks is so eye-catching."
Currently, Yeontan's fancam boasts over 1,100,000 views, with the count likely to rise as fans continue to comment on the video.
More reactions include:

"Wow, what long legs"
"I'm sorry...but being on stage...nude...? lol"
"Please make a comeback"
"He is the visual center"
"It's his debut stage but he is so good at finding the camera"
"Superstar Tan"
"He took after his father, so he is handsome and cute"
"I just became a fan...ugh"
"I can't stop watching it because of his little butt moving"
"I knew him ever since he was a trainee, and he was already talented then"
"He is not even dancing T_T but I forgive him because he is too cute"
"My favorite rookie in K-pop"
"He is the son of HYBE"
"Will he stamp with his paw at the fansign?"
What are your thoughts?