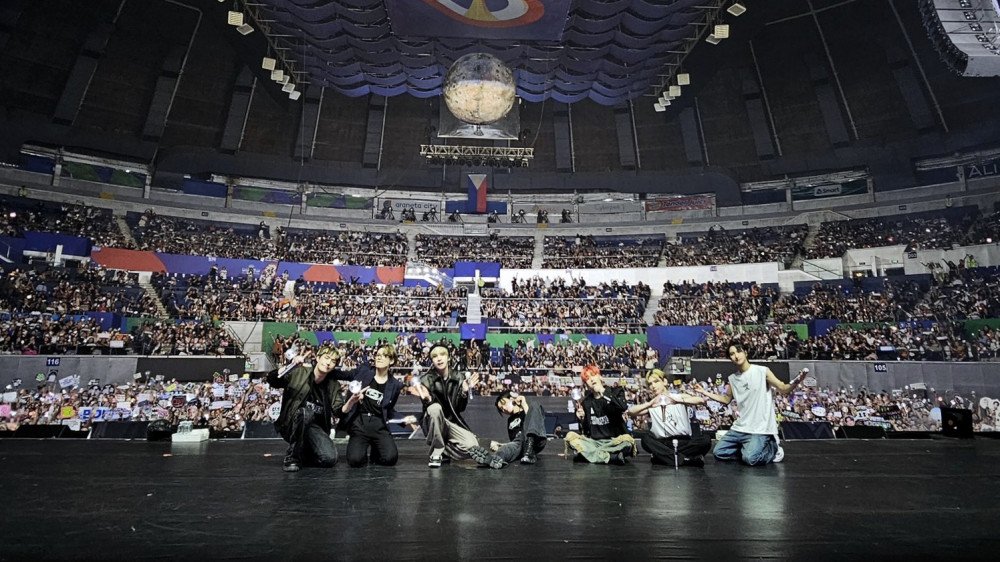 On September 16, ATEEZ successfully wrapped up its 'The Fellowship : Break the Wall' at the Araneta Coliseum in Manila, Philippines, garnering thousands of fans.
The tour had stops in Asia, Latin America, Europe, North America, and Jeddah. Kicking off with the two-day show in Seoul last year, the tour ran for about 11 months.
For their Manila stop, the boy group performed their hits such as "BOUNCY (K-HOT CHILLI PEPPERS)," "HALAZIA," "Answer," "THANXX," "Guerilla," and "The Real," among others, delivering such standout performances coupled their live vocals.
Toward the concert's end, the boys relayed their messages to all ATINYs who took the time to attend their last show for this tour. Although Jongho couldn't join them on stage due to his recent injury, ATEEZ promised to come back as eight members with an even better performance.
"We get a lot of energy from you so thank you so much. This tour was such a great experience for all of us. We will always work hard to become the artists you'll be proud of. During our tour, we met a lot of ATINYs and made countless memories with them," said the members.
"Whatever wall we face, let's all break it through together."
ATEEZ's 'The Fellowship : Break the Wall' in Manila was presented by Wilbros Live.