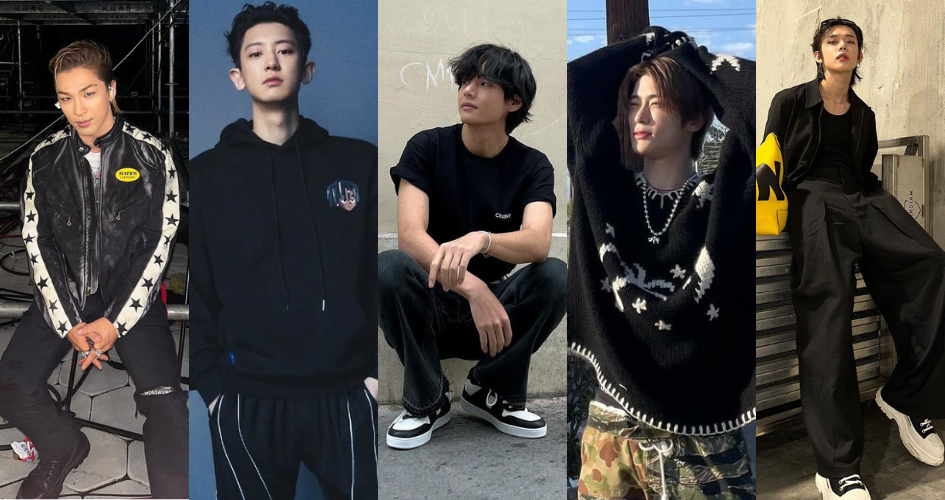 Instagram has become a go-to destination for K-Pop enthusiasts to stay updated on their favorite idols' day-to-day lives.


K-pop idols use their personal accounts to share behind-the-scenes glimpses into their lives, fostering a sense of closeness with their fans. This connection often leads to an impressive number of followers, ranging from millions to tens of millions.


Here is a compilation of the 20 male K-Pop idols who presently hold the highest number of followers on Instagram.
1. V / Kim Taehyung (BTS)

+60.9 million followers

2. Jimin (BTS)

+50.8 million followers

3. Suga (BTS)

+47.2 million followers


4. J-Hope (BTS)

+47.1 million followers
5. Jin (BTS)

+46.4 million followers

6. RM (BTS)

+45.1 million followers


7. Cha Eunwoo (ASTRO)

+37.8 million followers



8. Jackson Wang (GOT7)

+32.8 million followers



9. Chanyeol (EXO)
+24.2 million followers
10. Sehun (EXO)
+23.5 million followers

11. G-Dragon (BIGBANG)
+22.3 million followers

12. Baekhyun (EXO)
+22 million followers
13. BamBam (GOT7)
+17.6 million followers


14. T.O.P (former BIGBANG)
+16.7 million followers

15. Taeyang (BIGBANG)

+15.8 million followers

16. Yeonjun (TXT)

+15.5 million followers
17. Jaehyun (NCT)
+15.4 million followers
18. Kai (EXO)
+14.8 million followers

19. Lay (EXO)
+14.3 million followers


20. Mark (GOT7)
+14 million followers