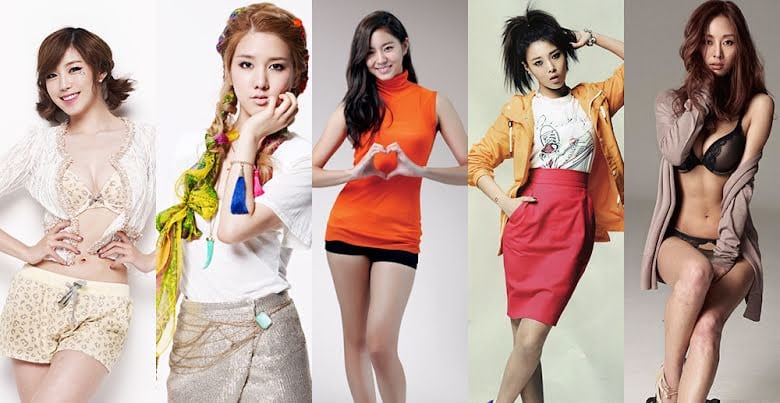 Each year, numerous K-Pop girl groups make their debuts; however, an equal number of groups do not get the opportunity to debut for various reasons. In some cases, these groups disband before their debut, and their members pursue other avenues in the industry.
1. FIVE GIRLS / 5GIRLS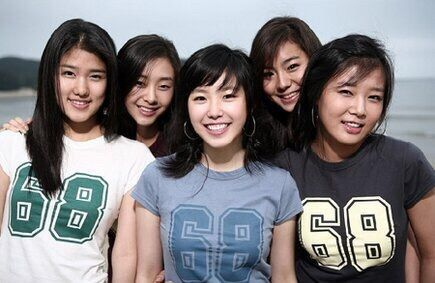 FIVE GIRLS (also known as 5GIRLS) was a pre-debut group consisting of five members under Good Entertainment. Regrettably, the group faced financial challenges and never had the opportunity to debut, leading to their disbandment in 2007. Subsequently, each member embarked on separate paths, signing with different companies, and eventually achieving their debuts.

Yubin was the first to debut elsewhere, joining JYP Entertainment in 2007 and becoming the main rapper of Wonder Girls, replacing Hyuna who had departed the group. UEE was the second member to debut, signing with Pledis Entertainment and becoming a new member of girl group After School in early 2009. Hyosung, the youngest member of FIVE GIRLS, eventually signed with TS Entertainment and became the leader of the girl group SECRET, debuting in October 2009. G.NA, the oldest and leader of Five Girls, joined Cube Entertainment and made her debut as a soloist in 2010. Finally, Jiwon saw her debut in 2012 as a member of SPICA. Notably, she had previously been a pre-debut member of T-ara in 2009 and even released a song as part of that group.
2. LITTLE BIG MAMA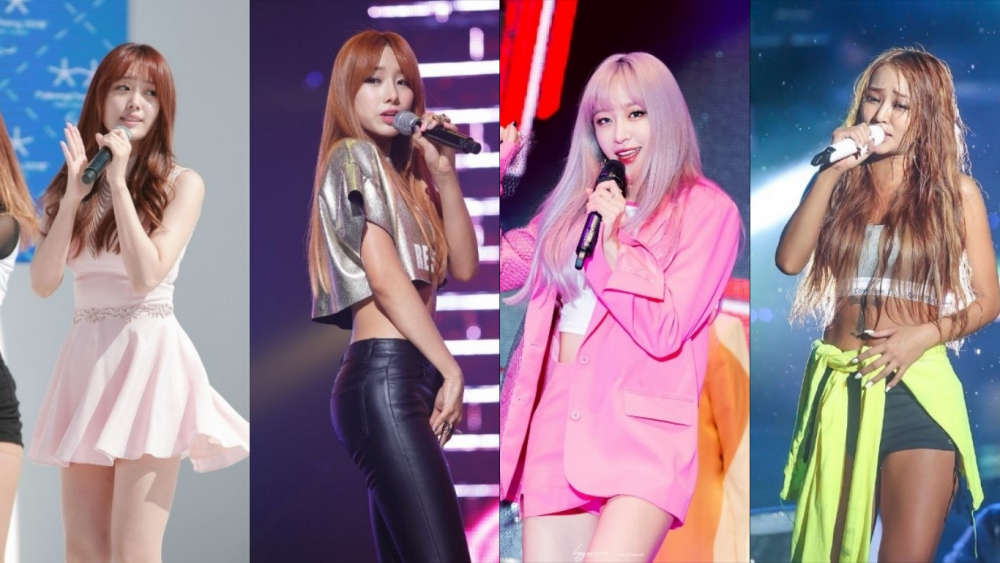 Little Big Mama was a brief pre-debut girl group affiliated with JYP Entertainment. Although the name "Little Big Mama" was not their official title, it cleverly played on words and referenced the renowned girl group Big Mama, known for their commanding vocal prowess. Despite not debuting as a collective, the members found success in their individual journeys, achieving various degrees of recognition.

Jieun was the first member to make her debut, joining TS Entertainment in 2009 as the main vocalist of the girl group SECRET. Hyolyn followed suit and debuted in 2010 as the main vocalist of SISTAR, under Starship Entertainment. Hani, on the other hand, debuted in early 2012 as the lead vocalist in the girl group EXID, which was then under AB Entertainment. Similarly, Uji initially debuted with EXID as the main vocalist, but shortly after their debut, she left the group. She later re-debuted in 2013 as the main vocalist of BESTie under YNB Entertainment.
3. VIVA GIRLS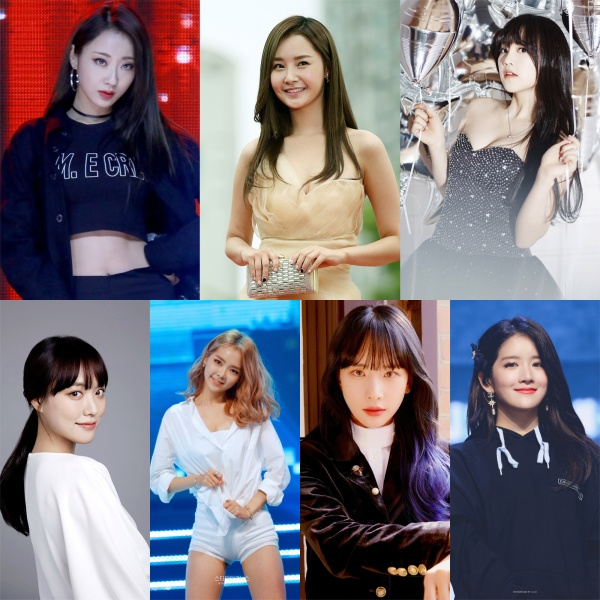 VIVA GIRLS was a 7-member pre-debut group under Media Line Entertainment, originally slated to debut around 2011/2012. However, due to financial constraints, the group disbanded, leading each member to pursue individual paths in different entertainment companies, where they eventually made their debuts.
Kyungri achieved her debut in 2012 when she rejoined Star Empire Entertainment and became a new member of the girl group 9MUSES. Interestingly, Kyungri had been a pre-debut member of 9MUSES before departing from the company the first time. Woohee also made her debut in 2012 by joining the girl group Dalshabet as the lead vocalist, taking the place of former member Vicky. In the same year, Jangmi debuted as Lime in the girl group HELLO VENUS, a collaboration between Pledis Entertainment and Fantagio, though Pledis later relinquished involvement, leaving the group under Fantagio.
Hyoeun, surprisingly, also debuted in 2012 as the main vocalist of girl group Stellar under The Entertainment Pascal, filling the spot left by former member Joa. Yumi, who had previously debuted with VNT under the same company, later found her way to the 4-member girl group Kiss&Cry in 2014 long after VIVA GIRLS disbanded.
The last two members to debut were Hyunjung (stage name Seola) and Sojung (who changed her stage name to EXY) in 2016. They both made their debut in the girl group WJSN under Starship Entertainment.