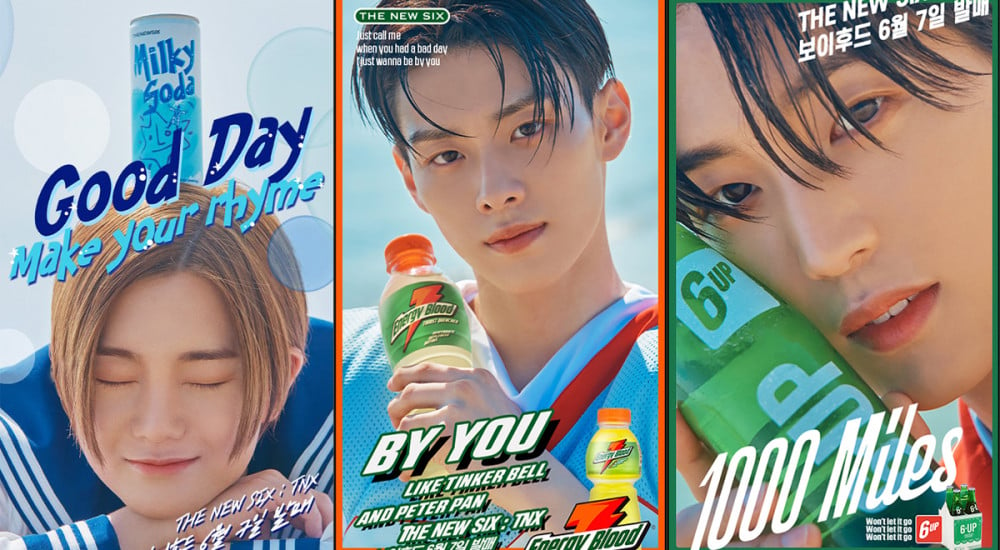 THE NEW SIX have released another set of classic advertisement-inspired concept photos, this time all inspired by nostalgic beverage ads!
In particular, the members' individual concept posters garner attention for the witty and fun beverage brand names which have been tweaked from their original names.
THE NEW SIX will be making their comeback next month on June 7 at 6 PM KST with their 3rd mini album, 'Boyhood'.