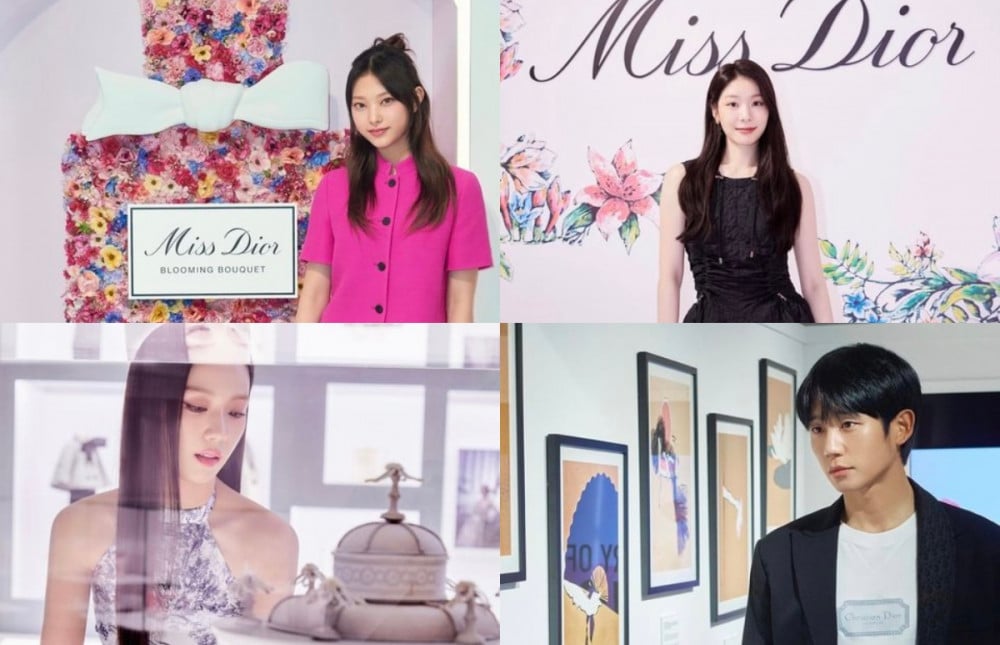 Does NewJeans' Haerin seem out of place?
Recently, luxury brand 'Dior' shared various photos of their global ambassadors. Their global ambassadors in South Korea include BLACKPINK's Jisoo, former Olympic figure skater Kim Yuna, actor Jung Hae In, NewJeans' Haerin, and 2PM's Junho. Netizens who saw these photos expressed their thoughts on whether Haerin seemed to fit in well with the other much-older ambassadors, at only 17 years old. Some stated that only Haerin seemed out of place, as she exuded a very different atmosphere from the rest of the global ambassadors. Netizens stated, "I think Haerin would have matched Chanel better", They all seem to have a 'deer' image and Haerin is the only cat", I don't think she has that luxurious vibe just yet", and "To be honest, she looks like a middle to high schooler who followed her mom here".
On other other hand, some netizens thought Haerin fit perfectly well and commented, "But Haerin is the prettiest", "Haerin matches Dior super well", "I think the styling was just a bit odd that day, but she usually looks really good with Dior", and more.
Take a look at the photos below!