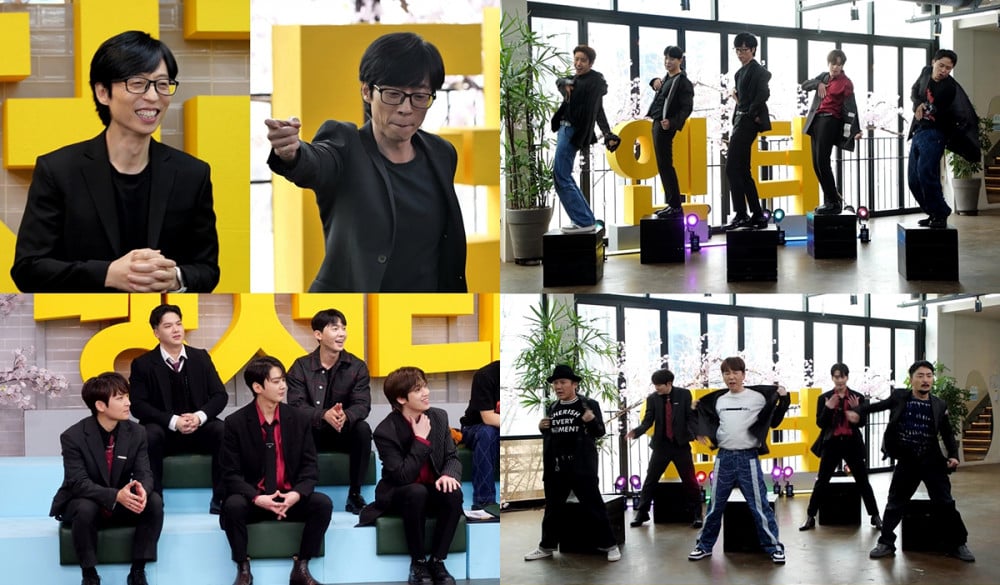 On the March 18 broadcast of MBC's 'Hangout With Yoo', Yoo Jae Suk's cover dance group ONE TOP will finally meet their role models, TEEN TOP!
The cover dance team ONE TOP, made up of members JS (Yoo Jae Suk), HaHa, Lee Yi Kyung, Jo Se Ho, Nam Chang Hee, Yang Se Hyung, Kwanghee, and Yoo Byung Jae, started out 3 years ago by practicing TEEN TOP's "To You", one of Yoo Jae Suk's favorite K-Pop boy group songs. Now, the members will finally receive advice and pointers from the TEEN TOP members themselves!
In particular, JS couldn't hide his joy after finally inviting one of his favorite K-Pop idol groups, TEEN TOP, on his show. JS then showcased his great enthusiasm for dance in front of the TEEN TOP members, receiving praise.
Make sure to watch ONE TOP and TEEN TOP on this week's broadcast of MBC's 'Hangout With Yoo', airing on March 18 at 6:25 PM KST!