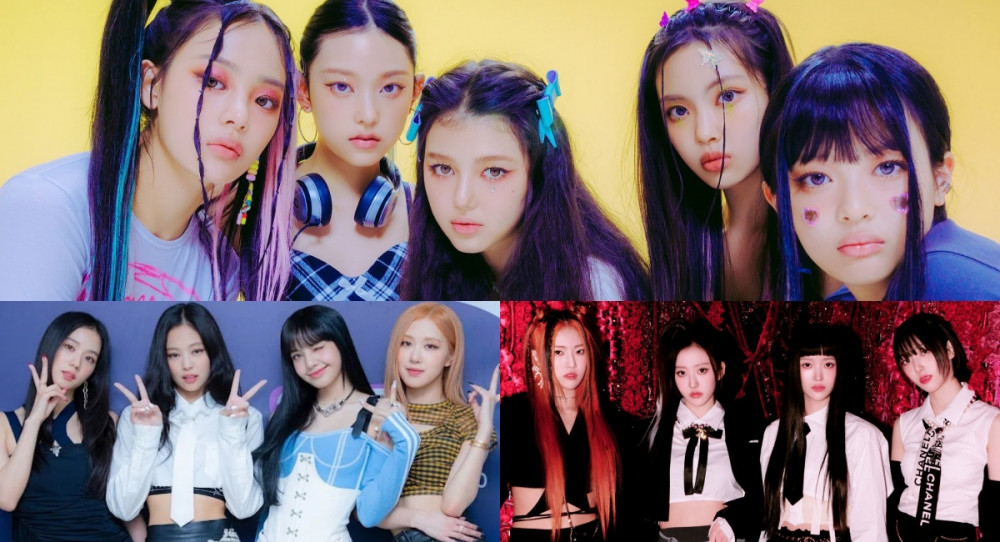 The Korea Institute of Corporate Reputation has released brand value rankings of girl groups, for the month of March!
According to the Korea Institute of Corporate Reputation's big data analysis for March, NewJeans continued to rank first for group brand value, followed by BLACKPINK holding steady at second, and rookie group H1-KEY continuing to rank third.
NewJeans has held onto their position at the top of the chart with a brand value index of 5,851,068.

Charting in second is BLACKPINK with an index of 5,069,149, remaining at #2.
In third place is H1-KEY with 3,361,317, rising 12.24% when compared to last month's reputation data.
The big data analysis showed terms that were most commonly linked with NewJeans this month were "moving quickly," "selected," and "proved." On the other hand, the keyword analysis of the group sees "endorsement model," "Billboard," and "OMG," as the most commonly searched terms.
The top 30 are ranked as follows:
1. NewJeans
2. BLACKPINK
3. H1-KEY
4. IVE
5. (G)I-DLE
6. TWICE
7. Girls' Generation
8. LE SSERAFIM
9. aespa
10. Cosmic Girls (WJSN)
11. Red Velvet
12. Oh My Girl
13. STAYC
14. Apink
15. cignature
16. NMIXX
17. MAMAMOO
18. fromis_9
19. April
20. LOONA
21. BLING BLING
22. Ladies Code
23. Girl's Day
24. Kep1er
25. Dreamcatcher
26. Rocket Punch
27. woo!ah!
28. ITZY
29. EXID
30. ALICE (ELRIS)