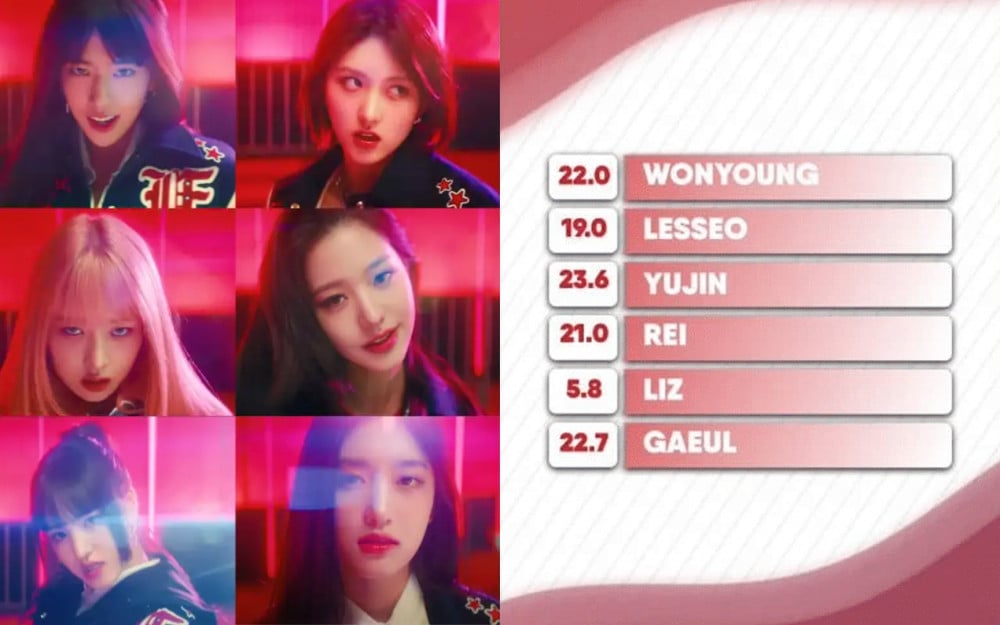 IVE returned with a pre-release single, "Kitsch," ahead of the release of their 1st studio album.
The popular girl group's comeback has brought fans excitement and anticipation for the new music. As soon as the song was released, IVE fans flocked to YouTube and other music streaming platforms to listen to "Kitsch."
Shortly after, fans took to social media to express disappointment and anger rather than praise for the song. Many fans have criticized there is unfair allocation of lines and screen time among the members.



The controversy stems from the fact that Liz, who is the main vocal of the group, significantly has fewer lines and less screen time compared to others. Some fans argue that this is not reflective of the member's actual talent and undermines her potential for success. This has resulted in a backlash against the song and the group's label.
These fans have taken to social media, such as Twitter, to share their dissatisfaction with the situation. Many fans have even created charts and graphs to illustrate the disparity in line distribution, pointing out that Liz only has less than 6 seconds in the song despite being the main vocal.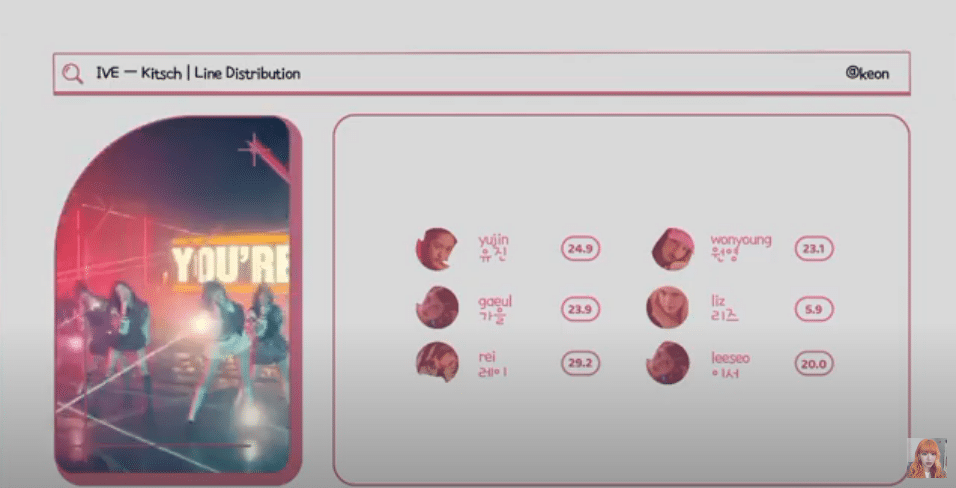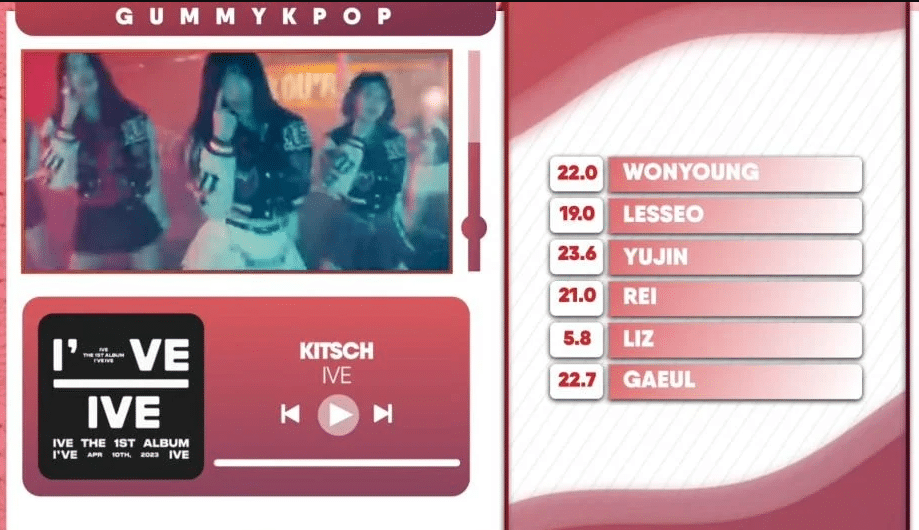 Korean netizens also commented, "Is she some ghost singer or something, they give her so little lines," "5.8 seconds only? that's so little," "Why are they doing this to her?" "Do they have ill feelings towards Liz?" "Isn't Liz the main vocalist?" "She sings so well but she gets so few lines," "I wish she gets to sing more, she's so talented," "I was thinking you don't get to see Liz after the beginning part, now I get why. She has so little time!" "Liz is so good, why are they not giving her more screen time and singing time," "They're literally keeping the most talented girl in the back," "I guess they're not thinking about the quality of the song," "Her voice is so good, why can't she get more parts?" and "She had really little time. 5.8 seconds? that's it?"