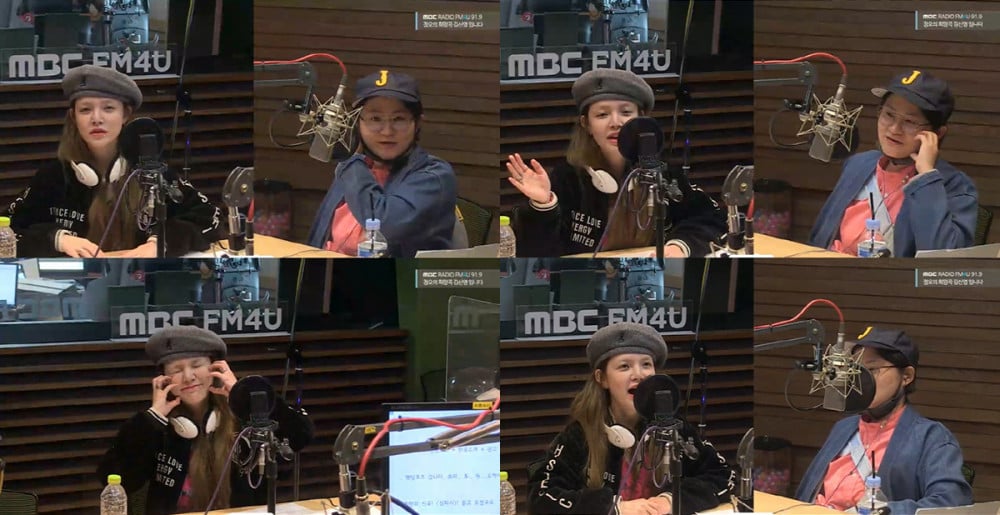 On March 8, former AOA member Jimin appeared as a guest on the MBC FM4U radio broadcast 'Kim Shin Young's Noon Song of Hope'.
When asked whom she would go on a vacation trip with between Seolhyun and Kim Shin Young, Jimin hesitated before eventually choosing Seolhyun. Jimin explained, "Shin Young unnie has a very structured plan. She plans her trips by the hour. If I go somewhere with Seolhyun, we are both doing nothing, just lying there. It's like we can't even tell if we're at home, or in Vietnam."
Jimin went on to confess that it was difficult to keep up with Kim Shin Young's hour-by-hour schedule, to which Kim Shin Young replied, "Everybody. Listen to my side of the story. We went to Da Nang, Vietnam. Who goes to Da Nang just to wake up at 1 o'clock in the afternoon? You need to start moving first thing in the morning. The hotel breakfast is not cheap. You should at least go eat it, am I right?"
The radio DJ then proceeded to scold both Jimin and Seolhyun, commenting, "You need to learn to be more diligent. You're both a couple of lazy pants."
Later on, Jimin also talked about a hobby she picked up, climbing walls. She explained, "I got into it first. It was so fun that I asked Seolhyun to try it out. Now, it's me, her, one of our former stylists, and her boyfriend, there are four of us. The sense of achievement you feel at the top is no joke. It's a really hard workout too."
The former AOA member also added on, "Seolhyun is much better than me. She has such long arms and legs."