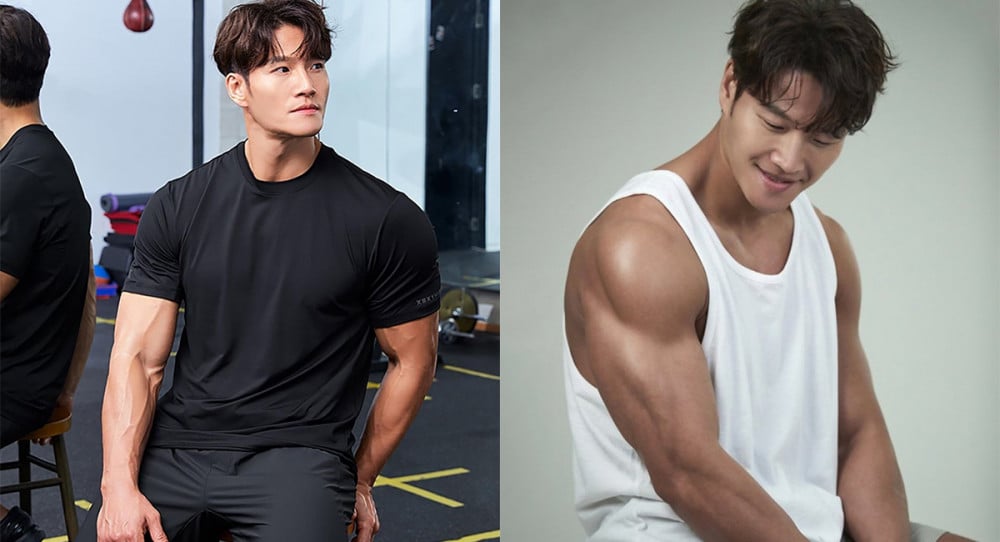 Recently, the stars of the hit Netflix show "Physical 100" have been all the rage! If you haven't had the chance to watch the show, it's a survival game that tests your strength, endurance, and stamina. With a hundred contestants all wanting to prove that they are the strongest, it'd be exciting to see a K-star version, don't you think? And if this ever happens, then here are eight K-stars that fans would want to see on this show!


1. BTS Jungkook: A perfect show for someone who loves exercising as Jungkook. He's shown just how much he loves to exercise through various behind-the-scenes and even via his Instagram stories and lives!

2. Kim Jong Kook: Of course, the ultimate gym junkie cannot be omitted from this list! He even has an entire YouTube channel dedicated to exercising, so for sure, Kim Jong Kook would be the perfect competitor in this show!

3. Kim Se Jung: Being able to piggyback someone who is probably twice your size is no big feat, and Kim Se Jung has done it without even breaking a sweat. It'd be great to see just how strong she actually is!

4. Lee Si Young: Known to be a fitness fanatic, you can't omit Lee Si Young; she is one tough lady, and once she sets her eyes on the end goal, nothing is getting in her way.

5. Wonho: Just look at the physique of this man. It's pure muscle upon muscle, so of course, Wonho would be the perfect contestant on a show that solely focuses on physical fitness!

6. Rain: Also famous for always being in shape, Rain gives extra care to remain as healthy as possible. Never splurging too much on junk food, but just as they say in fitness, consistency matters!

7. Ahn Bo Hyun: Wanting to pursue being an athlete, Ahn Bo Hyun actually attended school solely focused on physical education. He had even shared many times before that he was taking boxing lessons!

8. ENHYPEN Sunghoon: Many now know him as a singer, but before he took the stage, Sunghoon was actually a figure skater for a good ten years, even competing in various events!


Who else do you think would make a great contestant on the show?