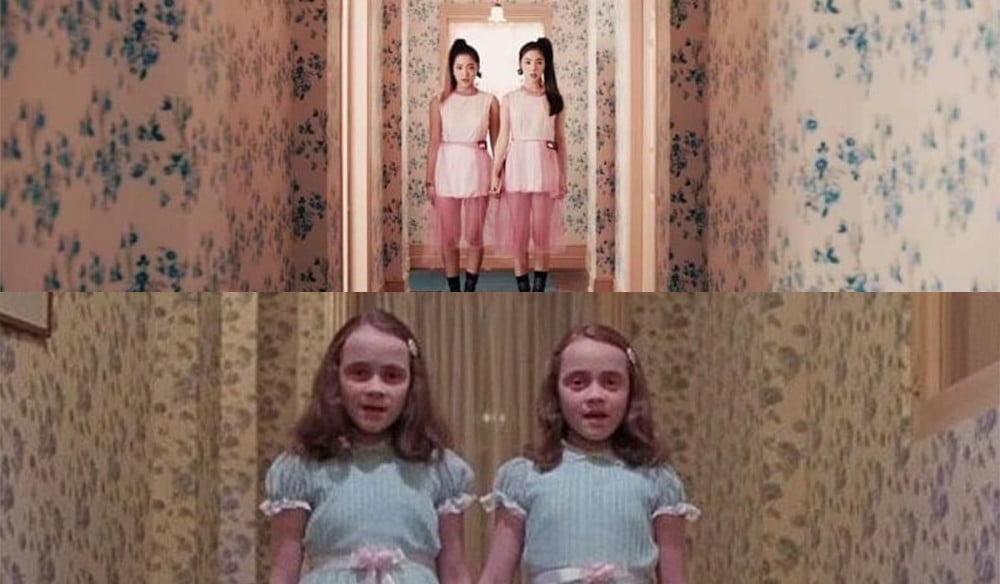 Have you ever noticed a familiar-looking scene while watching an MV from your favorite K-POP artists? K-POP MVs sometimes add references from films that we have seen. Here are 6 times K-POP MVs referenced hit movies:
1. What is Love? - Twice
Twice's MV for their 2018 single "What is Love?" showcased their members in different situations where they tried to understand the concept of love, referencing several romantic movies. The versatile members of Twice reenacted several iconic scenes. Tzuyu and Momo's dance scene referencing La La Land, Sana, and Jeongyeon's pottery scene referencing the movie Ghost, Jihyo's scene at the mountains reminiscent of Love Letter, Chaeyoung dressing up as a character from Leon the Professional, and the famous dance scene from Pulp Fiction among other references.
2. Windflower - Mamamoo
Mamamoo's MV for their 2018 single "Wind Flower" made references to several of legendary director Wong Kar-wai's films. The Mamamoo members reenacted iconic scenes from Chungking Express, Fallen Angels and 2046; as the "Wind Flower" MV was filmed in Hong Kong, they were able to capture the same melancholic vibes unique to Wong Kar-wai's films.
3. Show Your Love - BTOB 4U
The 2020 comeback "Show Your Love" from BTOB subunit BTOB 4U references several hit films that replicated the emotions displayed by the song. BTOB members each had a scene showing their struggle, with Eunkwang's scene referencing Kill Your Darlings, Minhyuk's scene referencing Romeo + Juliet, Changsub's scene referencing Days of Being Wild, and Peniel's scene referencing Trainspotting.
4. Ribbon - Bambam (GOT7)
Soloist and GOT7 member Bambam's MV for his 2021 single "riBBon" takes inspiration and makes reference to the beautiful aesthetic from the film The Grand Budapest Hotel. In one scene, Bambam is sitting among pink dessert boxes - a reference to the iconic boxes from the film.
5. What Do I Call You - Taeyeon
In soloist and Girls' Generation member Taeyeon's 2020 MV for "What Do I Call You," there are several scenes from the famous film Eternal Sunshine of the Spotless Mind. Taeyeon's MV successfully conveys the complicated feelings of the song.
6. RBB (Really Bad Boy) - Red Velvet
Red Velvet's Halloween-themed MV for their 2018 comeback "Really Bad Boy" referenced the Horror genre and specifically the classic horror film The Shining. Members Irene and Yeri acted as the infamous twins from the film, as "Really Bad Boy" interestingly captured the spirit of the campy horror film vibe.