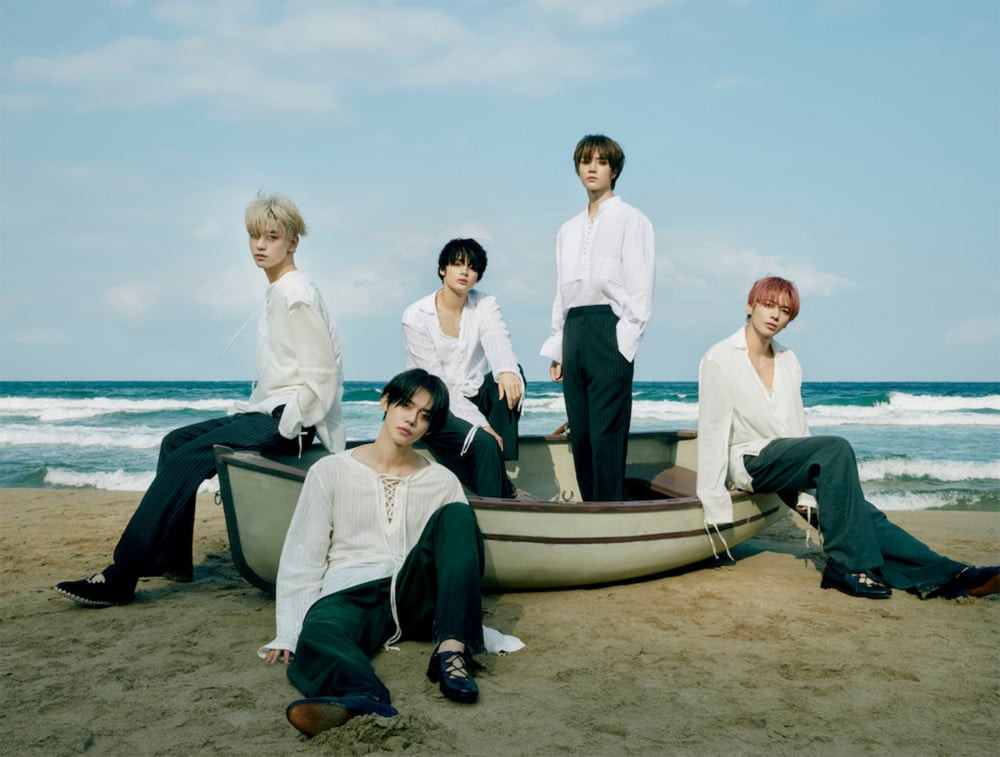 According to data released by Hanteo chart on February 2, TOMORROW X TOGETHER (TXT) has wrapped up the first-week sales for the group's most recent album, 'The Name Chapter: TEMPTATION,' with over a whopping 2 million copies sold.

The group's 5th mini-album recorded exactly 2,180,889 sales in the first week of its release, setting a new impressive feat for the group.

'The Name Chapter: TEMPTATION' has now become TXT's best-selling album in terms of first-week sales, surpassing the number of copies previously recorded by their 4th mini-album 'minisode 2: Thursday's Child', which had around 1.2 million copies sold during the first week.

Congratulations to TXT! Have you been listening to "Sugar Rush Ride" on repeat?