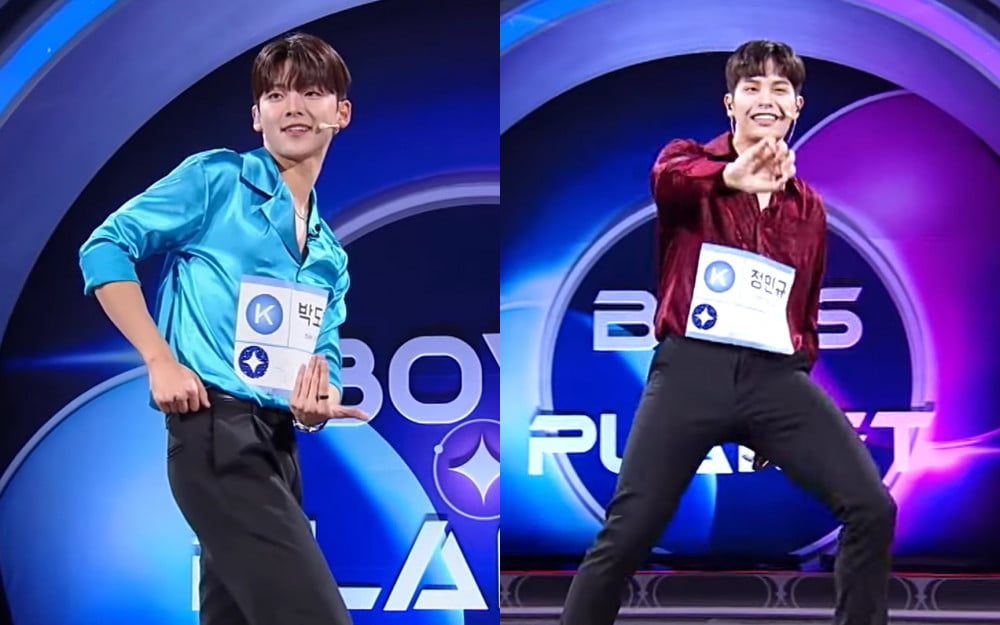 The long-awaited, highly-anticipated first episode of 'Boys Planet' finally aired on February 2 at 8 PM KST.
On this day, many trainees aspiring to become the next global idols showed off their talent and skills on stage. Among them, two trainees gripped everyone's attention and had them hooked on their performances.
Trainees Bak Do Ha and Jung Min Gyu each did a cover of 2PM's "My House," which is causing a stir in various online communities.
Unfortunately, the two trainees have not caused a stir with jaw-dropping performances but had viewers hooked on their awkward and somewhat comical dance moves.
Fans have shared the videos on social media and online communities with the comments, "I might faint because this is so hilarious," and "Why are they so funny?"
Viewers joked that Bak Do Ha was dancing to "Their House" and Jung Min Gyu was dancing to "Another House" because their performances were giving off a completely different vibe from the original "My House" by 2PM.
Netizens weren't able to hold back their laughter when the two trainees came together to put on the performance on stage side by side.
Netizens commented, "This is so funny," "I understand why idols come out in groups," "I thought I was watching a comedy show," "I laughed so hard watching them," "I hope they weren't being serious," "This is hilarious," "It's so fascinating how they look decent when dancing together," "I'm about to faint from laughing so hard," and "They look like they are good when doing the dance together, which is so funny."