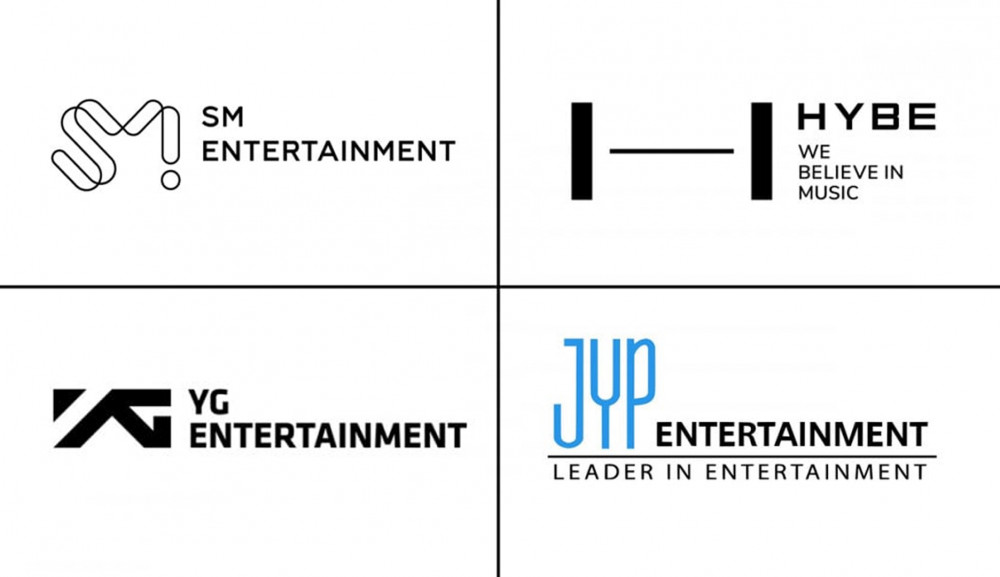 On February 10, a Financial Supervisory Service's electronic disclosure was released, revealing that HYBE also decided to make a tender offer to SM Entertainment's minority shareholders while agreeing to purchase the shares of former executive producer Lee Soo Man, the largest shareholder of SM. According to this latest report, HYBE is looking to secure a total of 43.7% of SM Entertainment's shares at the end of the tender offer.

With attention being focused on the latest news that HYBE is looking to acquire an additional stake in SM Entertainment, many are interested in who are the biggest shareholders in the big 4 entertainment companies in South Korea.


The following is the list of the biggest shareholders in the big 4 companies in South Korea as of February 9, KST.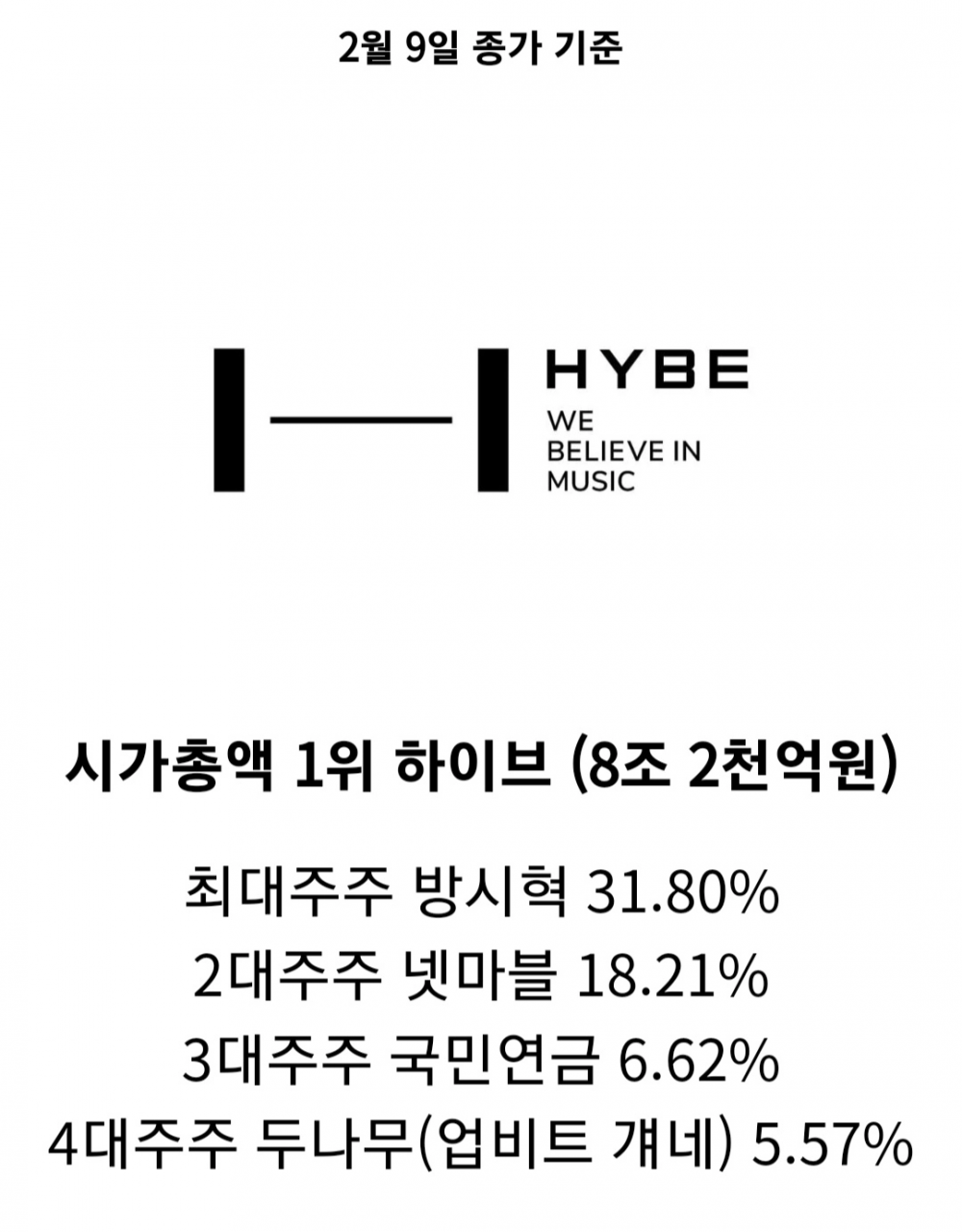 HYBE: 1st in market capitalization (8.2 trillion KRW / 6.5 billion USD)
Biggest shareholder: Bang Si Hyuk - 31.80%
2nd largest shareholder: Netmarble - 18.21%
3rd largest shareholder: National Pension Service - 6.62%
4th largest shareholder: Dunamu Inc. - 5.57%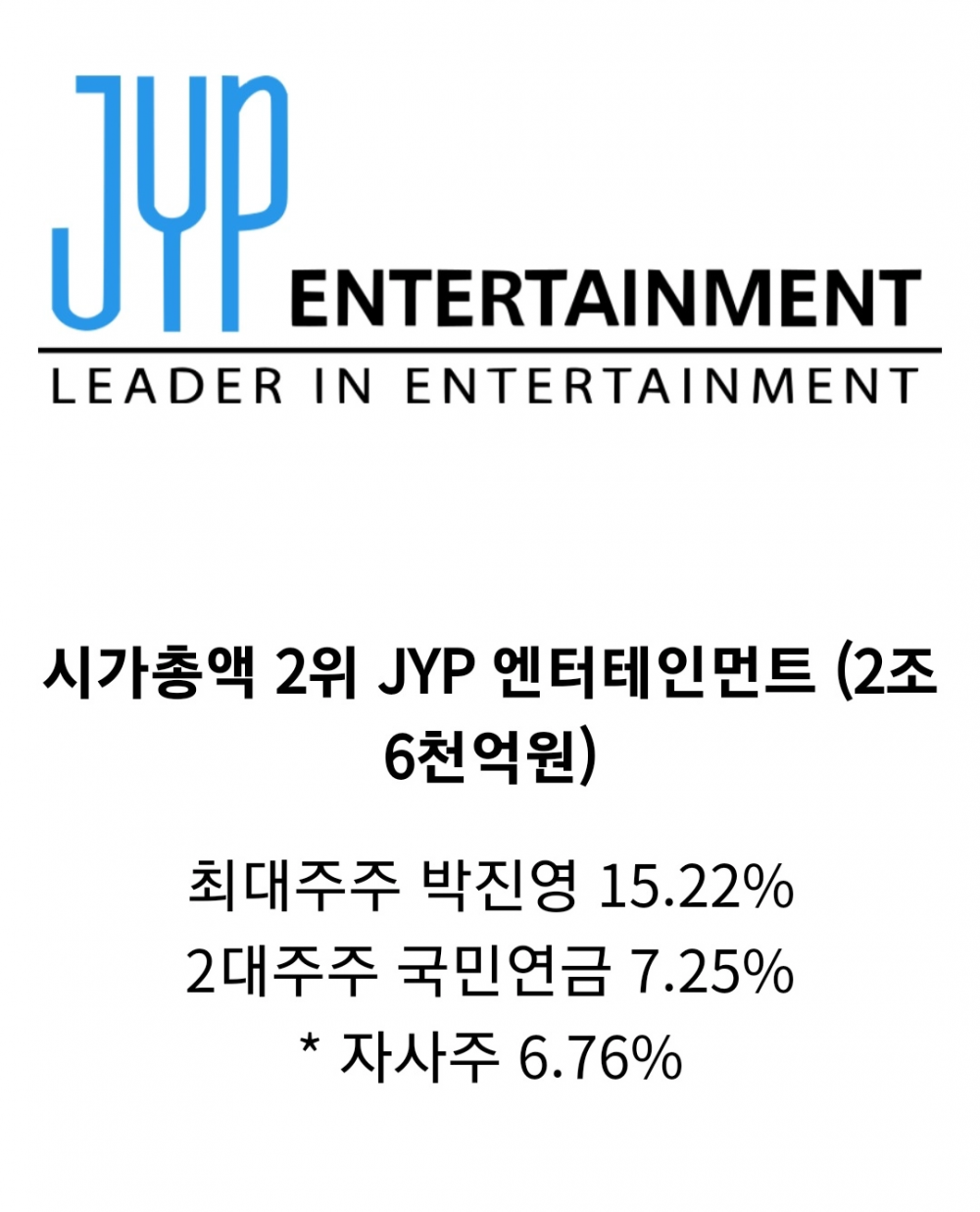 JYP Entertainment: 2nd in market capitalization (2.6 trillion KRW / 2.1 billion USD)
Biggest shareholder: J.Y. Park - 15.22%
2nd largest shareholder: National Pension Service - 7.25%
* Treasury stock - 6.76%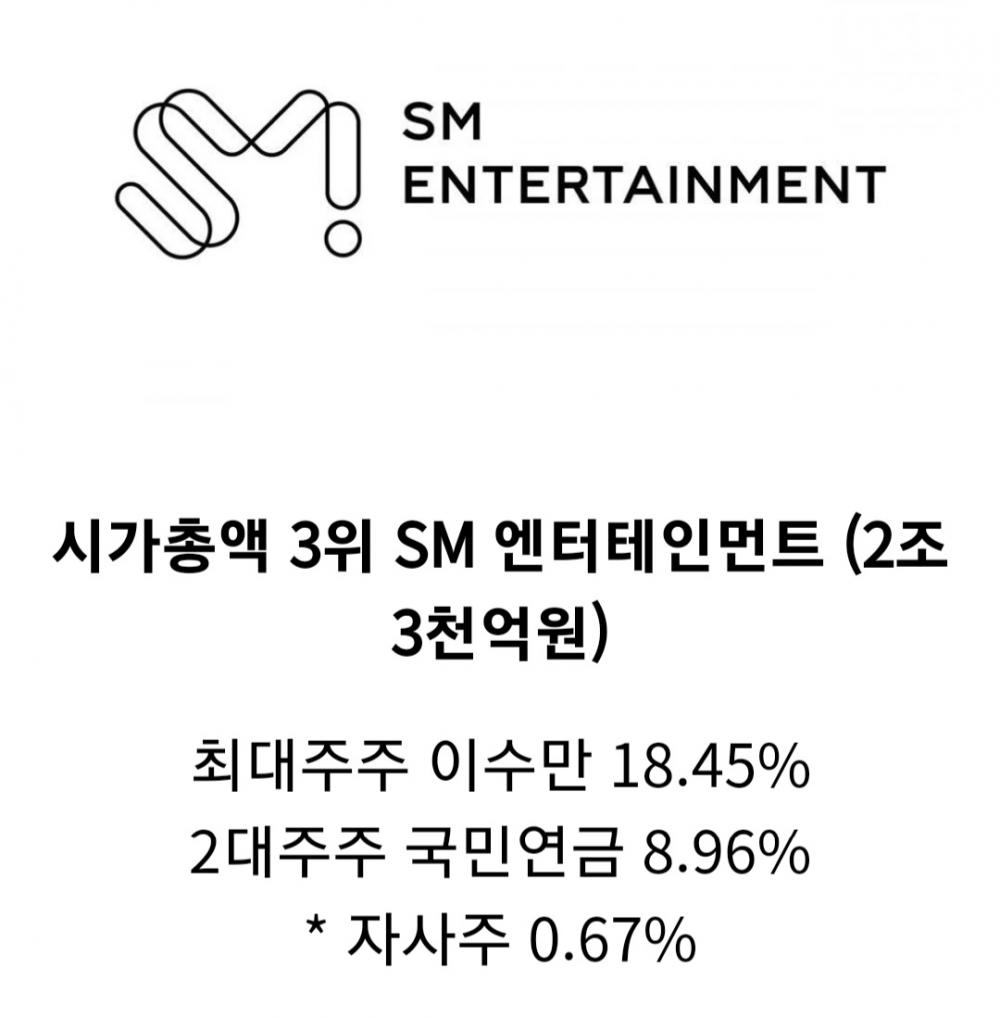 SM Entertainment: 3rd in market capitalization (2.3 trillion KRW / 1.81 billion USD)
Biggest shareholder: Lee Soo Man - 18.45%
2nd largest shareholder: National Pension Service - 8.96%

* Treasury stock - 0.67%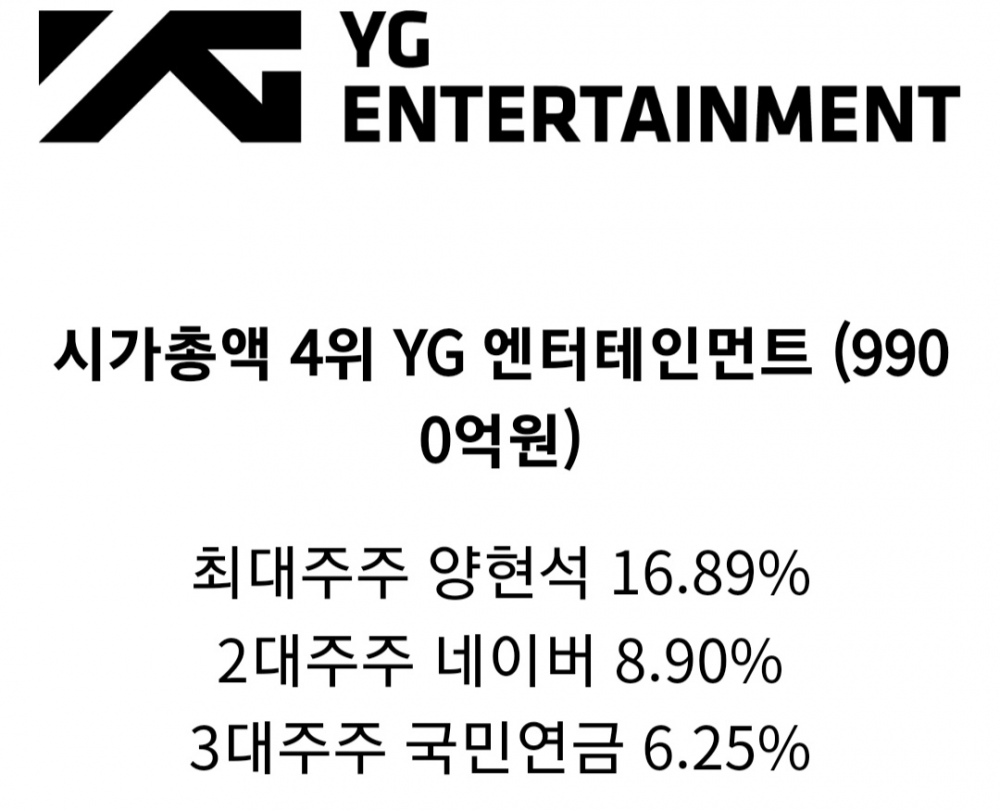 YG Entertainment: 4th in market capitalization (990 billion KRW / 781 million USD)
Biggest shareholder: Yang Hyun Suk - 16.89%
2nd largest shareholder: Naver - 8.90%
3rd largest shareholder: National Pension Service - 6.25%