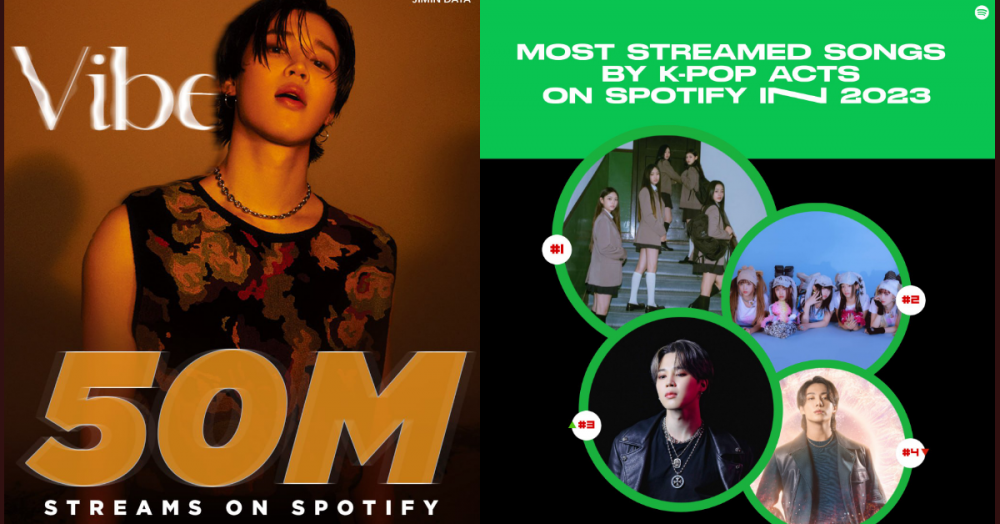 "Vibe" by BIGBANG's TAEYANG and BTS's JIMIN is continuing to record impressive milestones on major streaming platforms, including being the most streamed K-pop song by soloists on Spotify so far in 2023.
On the 5th of January, after streaming data from Spotify was released, "Vibe" was found to have exceeded 50 Million streams on the world's largest streaming platform. This comes 24 days into its release and is impressive considering that for a day, it wasn't available for streaming or purchasing on the whole of the Caribbean, while not being credited to Jimin's profile.
In the wake of this achievement, on the 4th of February, "Vibe" was further revealed to be the most streamed K-pop song by soloists, also making it the third most streamed song by a K-POP Act. It achieved this with 49.5 Million streams and ranked after Ditto and OMG by NewJeans.
The Music Video has also surpassed 69 Million views on YouTube today, with the "Vibe" live clip also surpassing 10 Million views. Taeyang recently released the making of the live clip revealing a wonderful relationship between them as they practiced and complimented each other. The "Vibe" Official audio has achieved 10 Million streams on the platform bringing the full total to 89 Million streams.
"Vibe" was ranked at №2 on its third week on Japan's J-Wave Tokio Hot 100 Countdown up from №3 last week. Recently it has been added to several Spotify playlists namely: Beyond Borders Asian Artists A to Z, Top Pop , It's a Hit, This is BTS, Pop Right Now, Billboard Hot 100 for it's debut at #76, Hot Hits Singapore, Malaysia, Taiwan and more giving it a wider audience.
The song is maintaining a strong presence on the Korean charts. On MelOn, it has surpassed 16.1 Million streams with 1.3 Million ULs. The song remains in the Top 5 of the Melon Top 100 chart, within the top 10 on Genie and Bugs charts, and Top 20 on Flo charts.
On his Spotify profile, Jimin has achieved an impressive 6.8 Million monthly listeners and 3.7 Million followers with just two songs, as many continue to discover and listen to his songs. "Vibe" is also popular on social media platforms; the sound has surpassed 66.6 K reels on Instagram and on TikTok and has been utilized on 219.5K videos so far.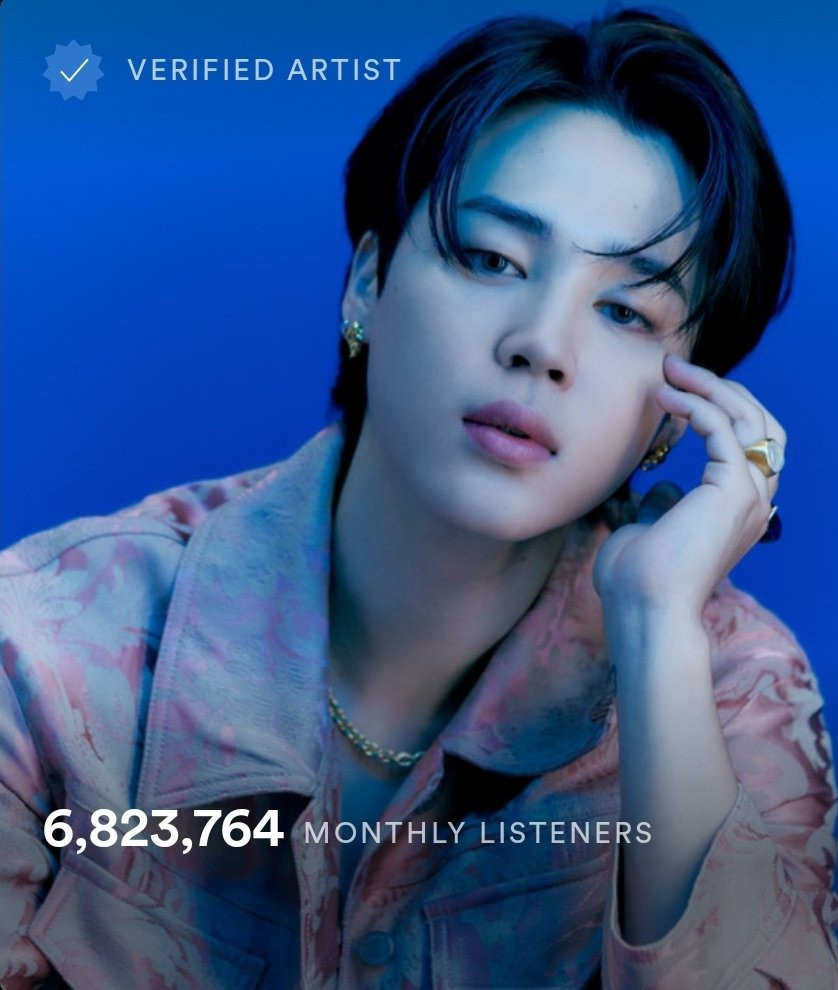 Congratulations to Taeyang and Jimin!