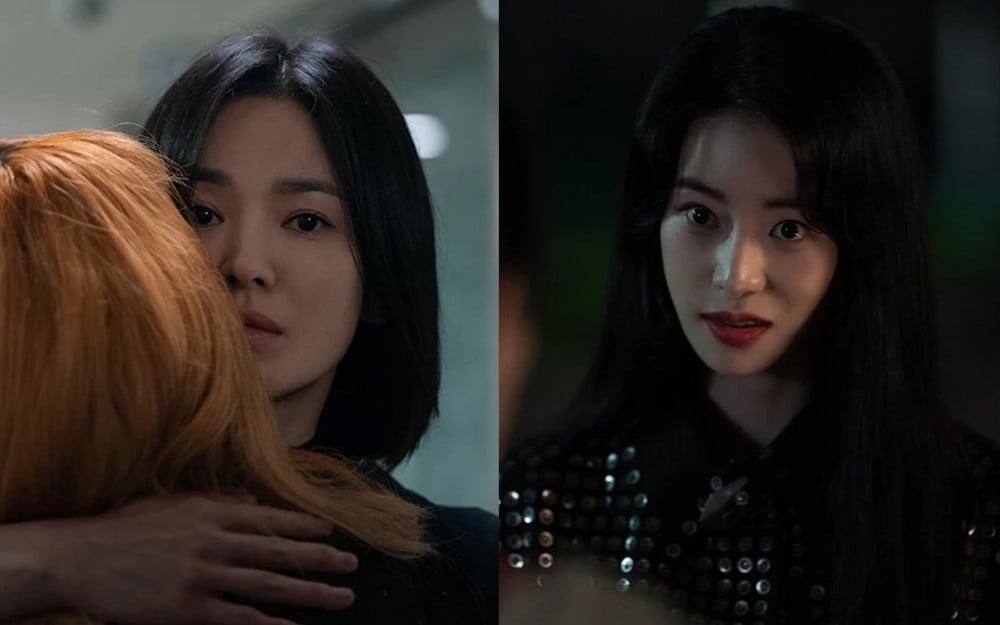 [Warning: Spoilers Ahead]
A portion of 'The Glory' Part 2 was unveiled during the drama's press conference that was held on February 27.
On this day, Netflix Korea revealed episodes 9-10 and lifted a part of the veil in the upcoming continuation of the hit series. 'The Glory' Part 2 will include episodes 9-16.
Part 1 ended with Moon Dong Eun (played by Song Hye Kyo) inviting Park Yeon Jin (played by Lim Ji Yeon) and her husband Ha Do Young.
It is expected that Park Yeon Jin will officially begin her moves to fight back against Moon Dong Eun after Ha Do Young finds out about her past. In the Part 2 teasers that have been released so far, Park Yeon Jin and Moon Dong Eun are seen facing head to head.
In one scene revealed in the teaser, Park Yeon Jin says, "I will kill you and put you in a boiling pot or I will find out a new 'hair iron' to go against you."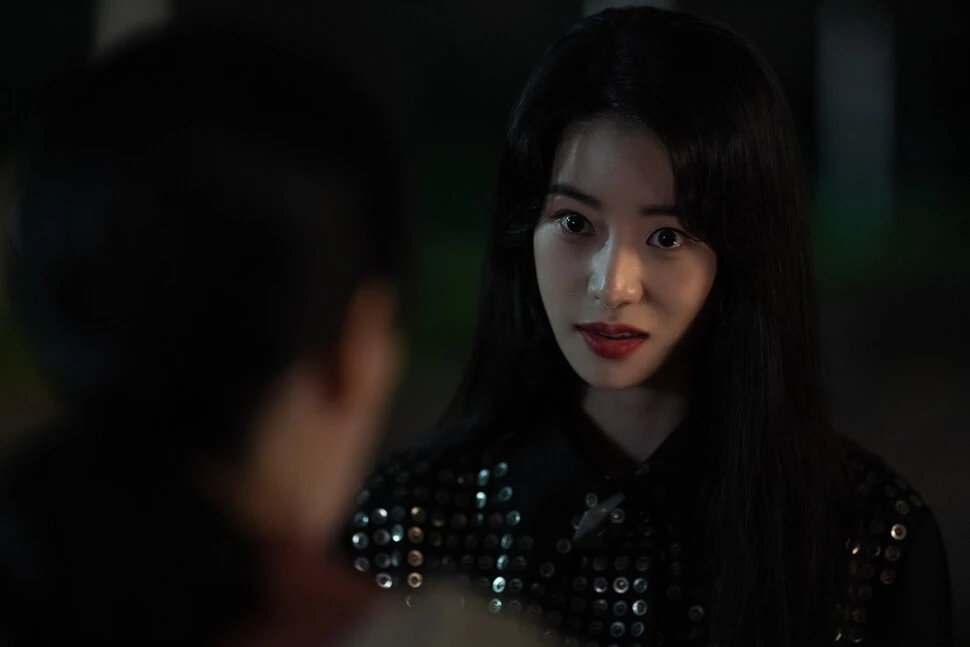 According to the episodes revealed during the press conference, the new 'hair iron' refers to Moon Dong Eun's mother.

In Part 1, Moon Dong Eun's mother, Mi Hee, was an alcoholic who left Moon Dong Eun when she was in high school after receiving 20 million KRW as settlement money for Park Yeon Jin's school violence.
In the new episodes, Park Yeon Jin finds Moon Dong Eun's mother, who continues to live as an alcoholic, and brings her to Moon Dong Eun's school, saying, "Make her (Moon Dong Eun) get fired from her job," handing her millions of KRW (thousands of USD). Mi Hee takes up this offer and creates a huge commotion at Moon Dong Eun's school.
There, Mi Hee says to Moon Dong Eun, "I'm your mother. Do you think you can cut blood ties so easily? Try hiding again and see if I can't find you." Moon Dong Eun responds, "You succeeded, Park Yeon Jin, in finding a new hair iron to face me with."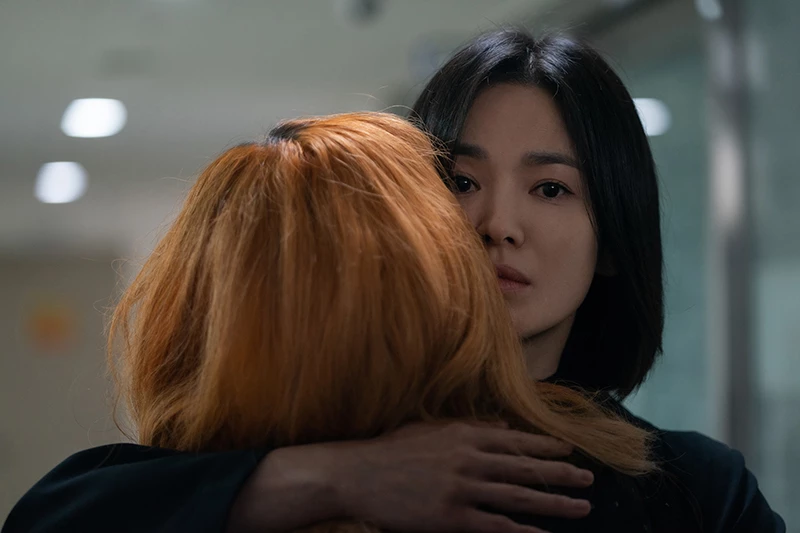 Also, Joo Yeo Jung (played by Lee Do Hyun) is expected to play a bigger role in the drama. Additionally, the secret behind the death of Yoo So Hee will be revealed along with the circumstances behind the death of Son Myeong Oh (played by Kim Gun Woo).
'The Glory' part 2 will begin airing on March 10 through Netflix.