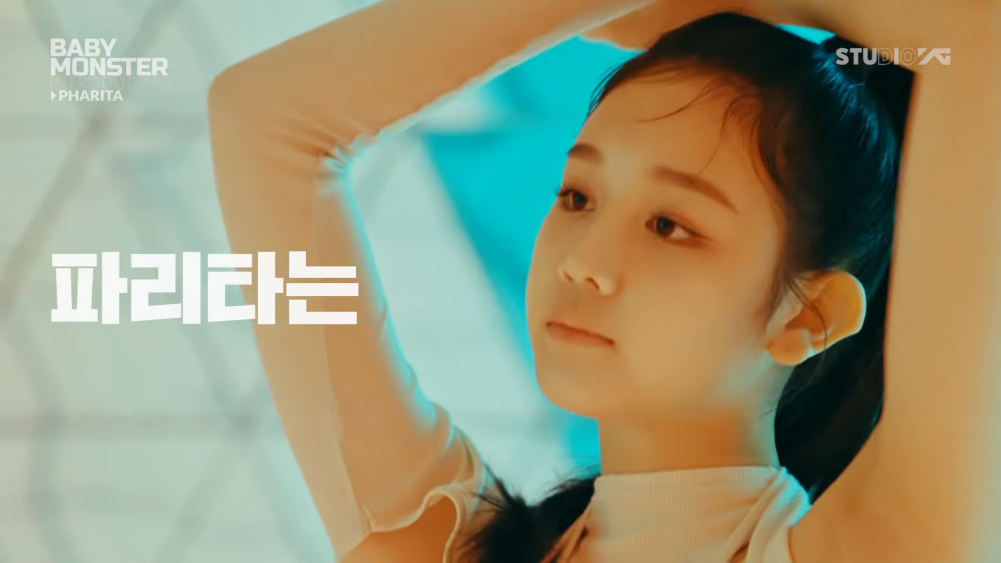 There is much anticipation and expectation for the upcoming YG girl group Baby Monster.
On February 12, YG Entertainment released the introduction video 'Introducing PHARITA,' where Thai-member Pharita talked about her role models and her dreams. She shared that her role models are BLACKPINK, especially Lisa, and she dreams of becoming like her one day.

Through this latest video, fans were able to take a closer look at Pharita and learn more about the Baby Monster member.
Many netizens already fell in love with Pharita and were impressed with her lovely visuals and dance skills. Fans commented, "She's so pretty," "She kind of looks like Hikaru from 'Girls Planet' but prettier, lol," "When are they going to debut?" "She's so my type, she's so pretty," "She doesn't have a YG vibe, I feel more like LOONA or fromis_9 vibe," "She's so gorgeous," and "She's cute."