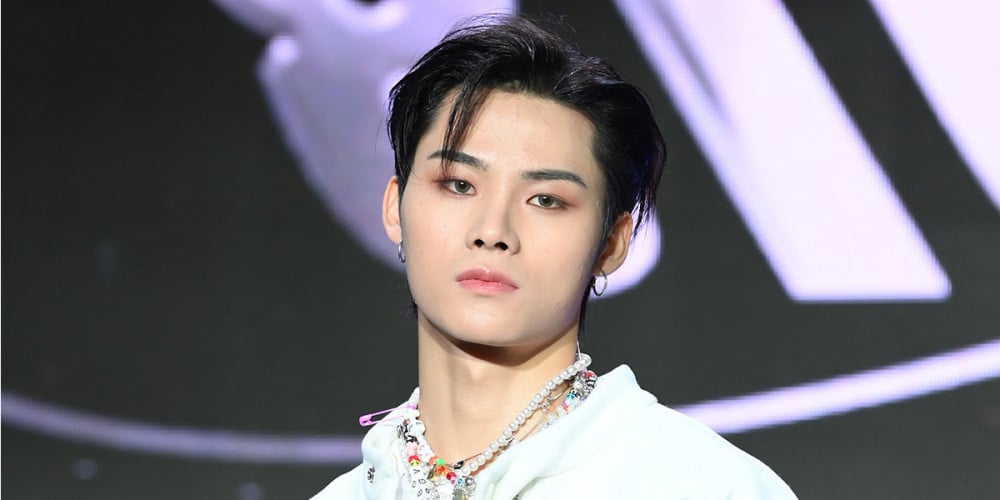 Anonymous netizen 'A', who previously raised school bullying accusations against member Myungho of rookie boy group 8TURN, has stepped forward with additional comments, in response to an official statement released by MNH Entertainment on February 8.
After 'A' raised the bullying accusations on an online community, MNH Entertainment quickly denied the accusations and warned that it would be taking legal action against false rumors.
However, in response to MNH Entertainment's statement, 'A' wrote on February 9, "I saw the agency statement. They didn't even bother to contact me, and just wrote it all off as 'false rumors' without giving me any right to speak, drilling another hole in my heart. I've decided that I need to receive an apology now."
According to 'A', she was in the same class as Myungho in her first year of high school in 2017. Myungho and a group of other boys were mishandling dry ice meant for classroom use, and the substance spilled onto the desk and on the belongings of another student. 'A', who joined several students in cleaning up the mess, went to the restroom and then returned, telling a friend as she came back, "I feel refreshed". According to 'A', Myungho and his group of friends interpreted 'A's 'refreshed' comment as her reaction after "tattling" on the teachers that it was the boys who spilled the dry ice. As a result, in retaliation for getting in trouble and believing that 'A' was the tattler, Myungho and other boys proceeded to attack 'A' with verbal insults, such as "That b****", "That man-hating b****", "That kimchi-odor b****", "I'm gonna kill her", etc. The verbal bullying continued for a month, even after other students attempted to clarify that 'A' did not tattle on the boys, until 'A' went to the school board to file a School Violence Committee case. However, after filling out an explanation sheet of what happened, 'A's teacher convinced 'A' to take back the case filing in exchange for an apology from the boys. The boys then came up to 'A' one day in the cafeteria, bowed to 'A', and said, "I'm sorry, hyungnim (older brother)!" in a joking manner.

Revealing photos of her high school photobook, as well as the explanation sheet that she was asked to fill out at the time of her School Violence Committee case filing, 'A' claimed that she was so traumatized by the bullying she suffered during high school that she cannot interact normally with men in public.