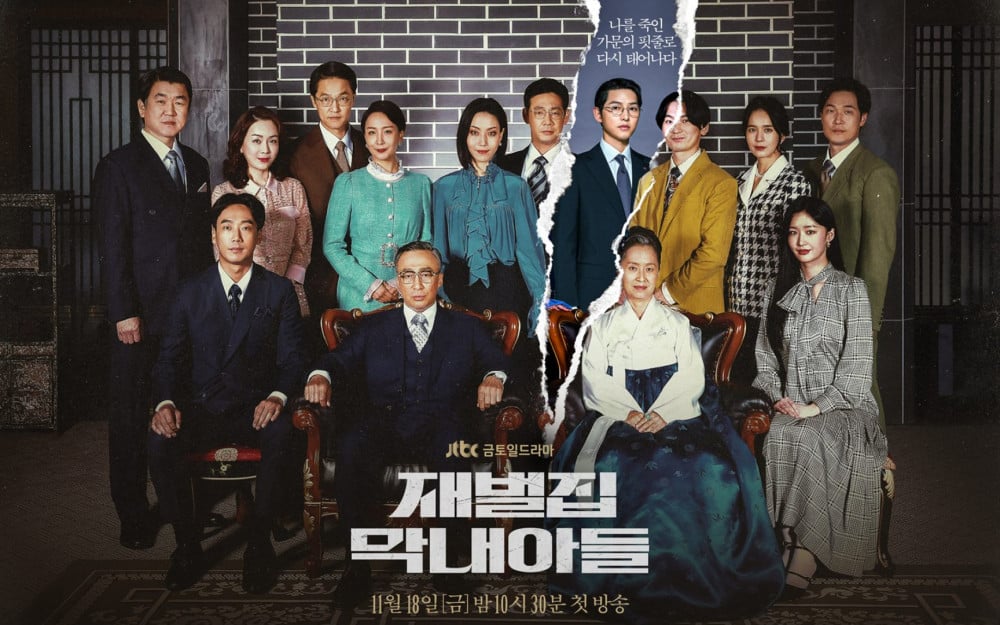 JTBC's drama 'Reborn Rich,' which garnered much popularity when it first aired was chosen as the drama with the worst ending by viewers.
DC Inside, a community portal site, conducted a survey of 'What is the most memorable drama with the worst ending?' and announced the results on January 9. The poll was held online for a total of 7 days from January 2 to the 8th.
According to the results, 'Reborn Rich' came in 1st place. ENA's 'Extraordinary Attorney Woo' came in second place followed by tvN's 'Twenty-Five Twenty-One' in third place.

Out of a total of 20,497 votes, 'Reborn Rich' took 6,857 votes (34%). 'Reborn Rich' is a drama based on a popular web novel of the same title. The drama gained a high viewer rating with a solid storyline and outstanding acting skills of the cast members. However, viewers were immensely disappointed and criticized the ending of the drama, which was different from the original web novel.
'Extraordinary Attorney Woo' took second place with 2,712 votes (14%). 'Extraordinary Attorney Woo' gained popularity by bringing heartwarming stories and joy to the viewers by showing the growth of an attorney on the autism spectrum. However, the drama was criticized when a sudden love story was included in the drama between attorney Woo Young Woo and Lee Jun Ho.
In third place was the drama 'Twenty-Five, Twenty-One,' which was praised for perfectly capturing the retro-vibe of the past and the youthful Melo-romance. However, many viewers were disappointed when the main characters chose to part ways in the end and criticized the whole drama seemed pointless with the main characters breaking up in the end.
Other dramas include 'High Kick Through The Roof', 'SKY Castle', 'Lovers in Paris', 'Memories of the Alhambra', 'Mount Jiri', 'Boys Over Flower', and 'Something Happened in Bali'