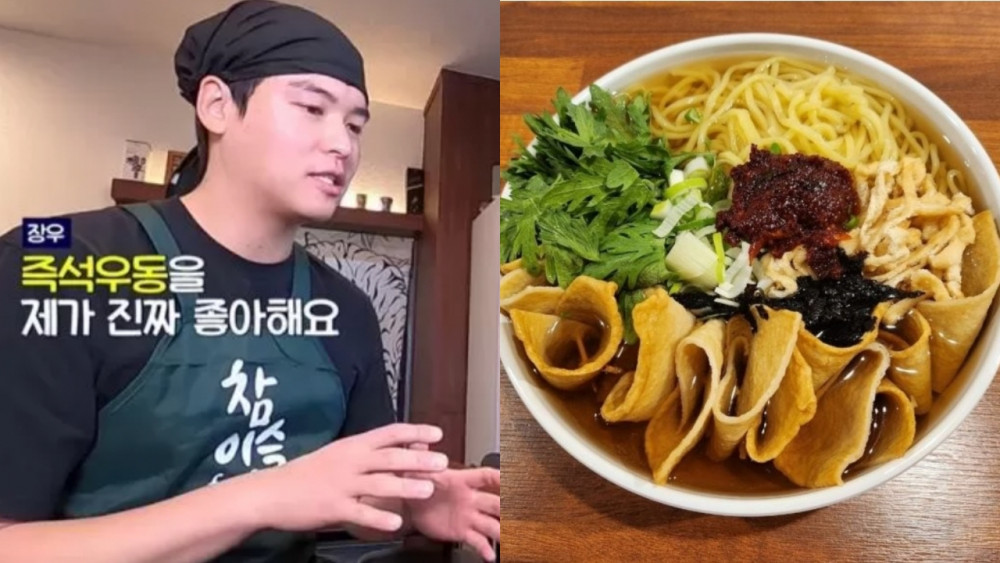 Actor Lee Jang Woo turned into a restaurateur.
Recently, a well-known mukbang YouTuber tzuayng introduced actor Lee Jang Woo's udon restaurant. In her video, she explained Lee Jang Woo did not want to advertise his restaurant at first because he wanted to compete with the flavor of his dishes.
For reasons for opening up his own udon restaurant, Lee Jang Woo said, "I really like instant udon. But nowadays, it's hard to find instant udon noodles sold at pocha or street food trucks. It's my favorite hangover food but it was so hard to find so I started up my own restaurant."
He said whenever he is at the restaurant, he cooks the noodles himself.
After the video went up, on January 22nd, it was reported people line up outside of his restaurant for up to 2 hours just to get the taste of the udon he cooks.