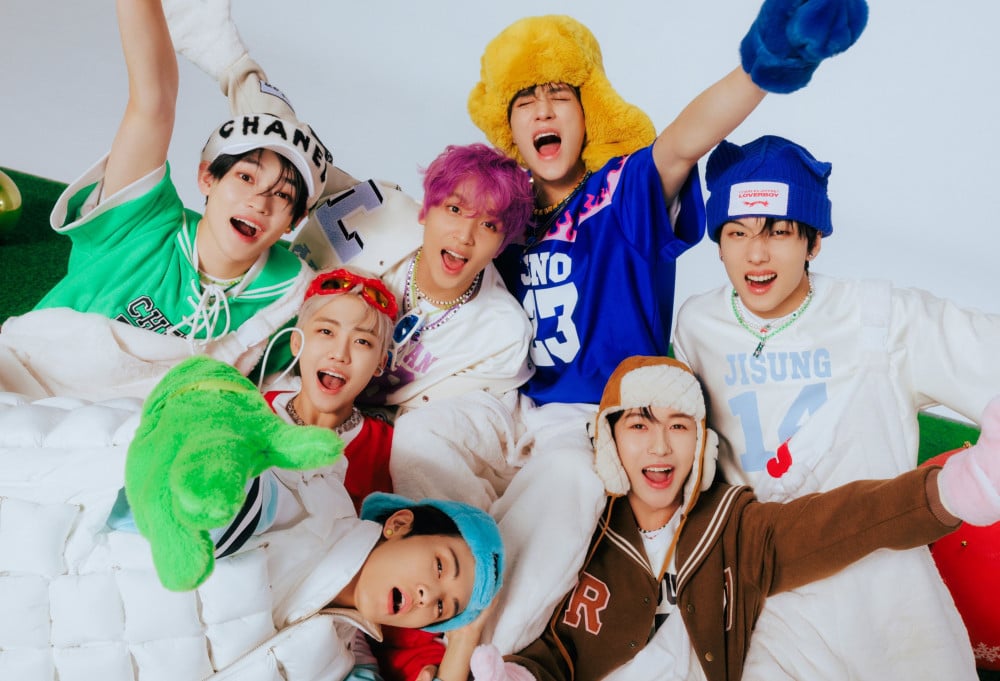 After NCT Dream's delightful and amazing remake of H.O.T's 1996 hit song, "Candy," we thought it would be fun to look at some of the fun K-Pop music videos that are candy-themed!
Warning, because this is sure to be an incredibly sweet ride!

NCT Dream - Chewing Gum
We were inspired by NCT Dream to only have more of them in this article. It's just so cute to see how young they were six years ago and compare it to their latest Candy music video. Started off sweet, and six years later, they're still the dreamiest and sweetest boys ever.

TWICE - Candy Pop

I would watch all 34 seasons of TWICE's anime if they are this cute and sweet! Oh, if that's what it takes for them to come out of my TV and have a little girl's slumber party together.
Red Velvet - Ice Cream Cake
Not exactly full of candies, but those ice cream and cakes do look "SO TASTY~."
It's literally in their name, so it makes the most sense to have most of their songs addictively sweet. If you're a huge fan of cakes with lots of frosting like me, then stay away from this music video because I may or may not have eaten a slice of cheesecake while writing this all because of this music video.
Girls Generation - Kissing You
Not only is this 11-year-old song melodic, sweet, & heartwarming, but they look the cutest with the lollipop and the giant candy canes.


Gugudan - Chococo
So, where do I find the golden ticket to this chocolate factory? I will do anything to visit these sweet girls and have a bit of the huge Ferrero Rocher.
LIGHTSUM - Vanilla
This Vanilla flavor candy jelly topping will make you go "oh my gosh" and crash into a sugar high. These girls will get you all hyped up with their cuteness. You'd certainly want to join them in their cute little colorful town.
Kep1er- Sugar Rush
Don't you sometimes just have a dream that you're walking in Candy Land with Kep1er too? Me too! That's when I'll have the sweetest dream and just refuses to wake up to reality.
Astro - Candy Sugar Pop
Every single ASTRO member is already an eye candy and is the sweetest human being on earth - so this music video just made it hard for me to distinguish which ones are the desserts, and which ones are actual humans.
AB6IX - Sugarcoat
AB6IX came back with the sweetest comeback ever with Sugarcoat. They were just surrounded by sweets, but the sweetest thing there was them and their honey-like voices.
Lovelyz - Candy Jelly Love
As titled, they were seen only eating jelly beans in the music video. But that's not all - they even showed us that we're supposed to brush our teeth after eating candies.
Kim Wooseok - Sugar
This man is the sweetest man alive - it was only fitting that he did this concept! So, where do I order myself a Wooseok-covered candy this Valentine's day?
woo!ah! - Danger

My blood sugar is certainly in danger, as these girls are "sweeter than chocolate!" Even in a land full of candies, sweets, and cakes, I will still choose woo!ah! because "I'm in love! I'm in danger!"
Cherry Bullet - Love So Sweet
Nothing sweeter than these girls, and this song is definitely an underrated bop! It's such an addictive song; why hasn't it gone viral yet?
Honorable Mention
Baekhyun - Candy

Ironically, this music video isn't really candy-themed, but he deserves a mention for this summer bop. Baekhyun and his god-like vocals are sweeter than anything on earth. The sweetest gift ever.