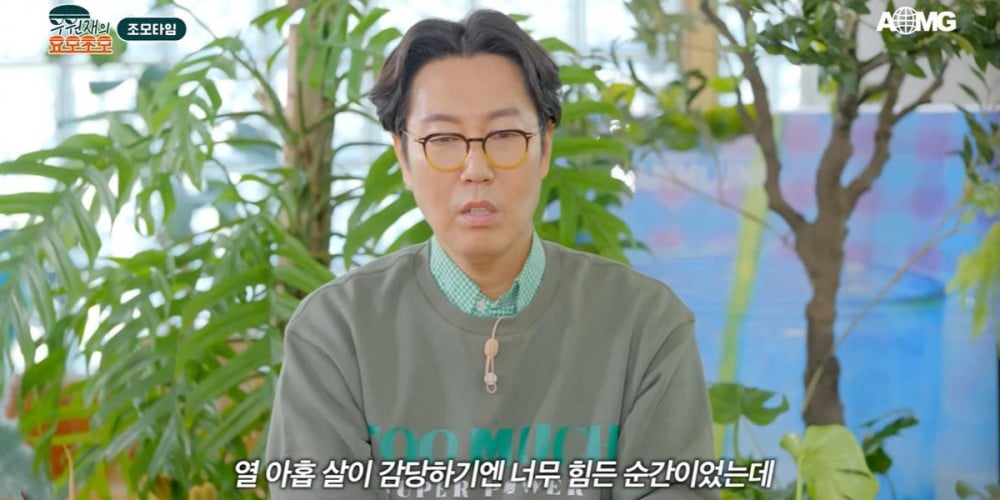 On January 6, comedian Kim Young Chul appeared as a guest on 'Woo Won Jae's Yomozomo', hosted by rapper Woo Won Jae.
On this day, Woo Won Jae and Kim Young Chul spent time getting to know each other, laughing and also sharing personal stories. Toward the end of the episode, Woo Won Jae asked Kim Young Chul, "When in your life did you cry your eyes out the hardest?"
Kim Young Chul began, "I've had a lot of sadness in my life."
The comedian continued, "My parents got divorced in my second year of high school. In my third year of high school, my older brother died in a car accident. It was too much for a 19-year old to go through. That was the only time I ever cried my eyes out. The entire day after I found out, the day of the funeral, that week. That was the saddest event of my life. But I try to live well, live a life full of laughter."
The comedian then shared, "I miss him so much. Even now, I miss him. But for some reason, he doesn't appear in my dreams. Even when my father passed away, I kept wishing that he would come see me in my dreams. But then Kim Gu Ra hyung told me, 'He doesn't want to appear in your dreams because your head is probably way too noisy,' and that actually chased away all of my tears."
You can watch the full episode of 'Woo Won Jae's Yomozomo' with guest Kim Young Chul, below.