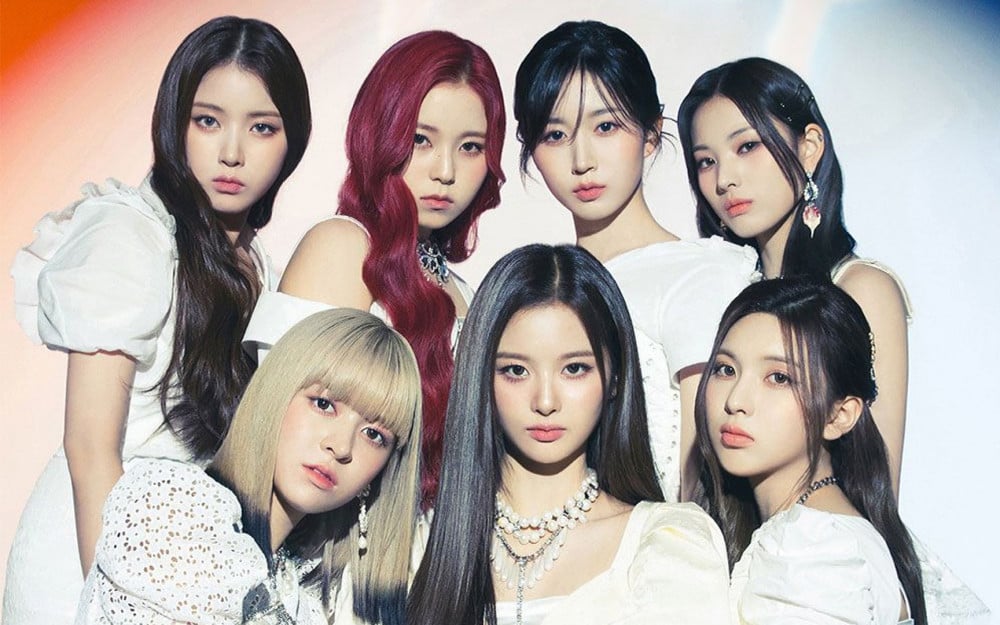 JYP Entertainment unexpectedly announced that member Jinnie left the group NMIXX, which shocked fans. Soon after the announcement, the remaining six members were seen at the airport heading to the '2022 Asia Artist Awards' in Japan.

While the group continued their scheduled activities, JYP Entertainment announced that the Christmas content that was scheduled to be released today was canceled due to production reasons.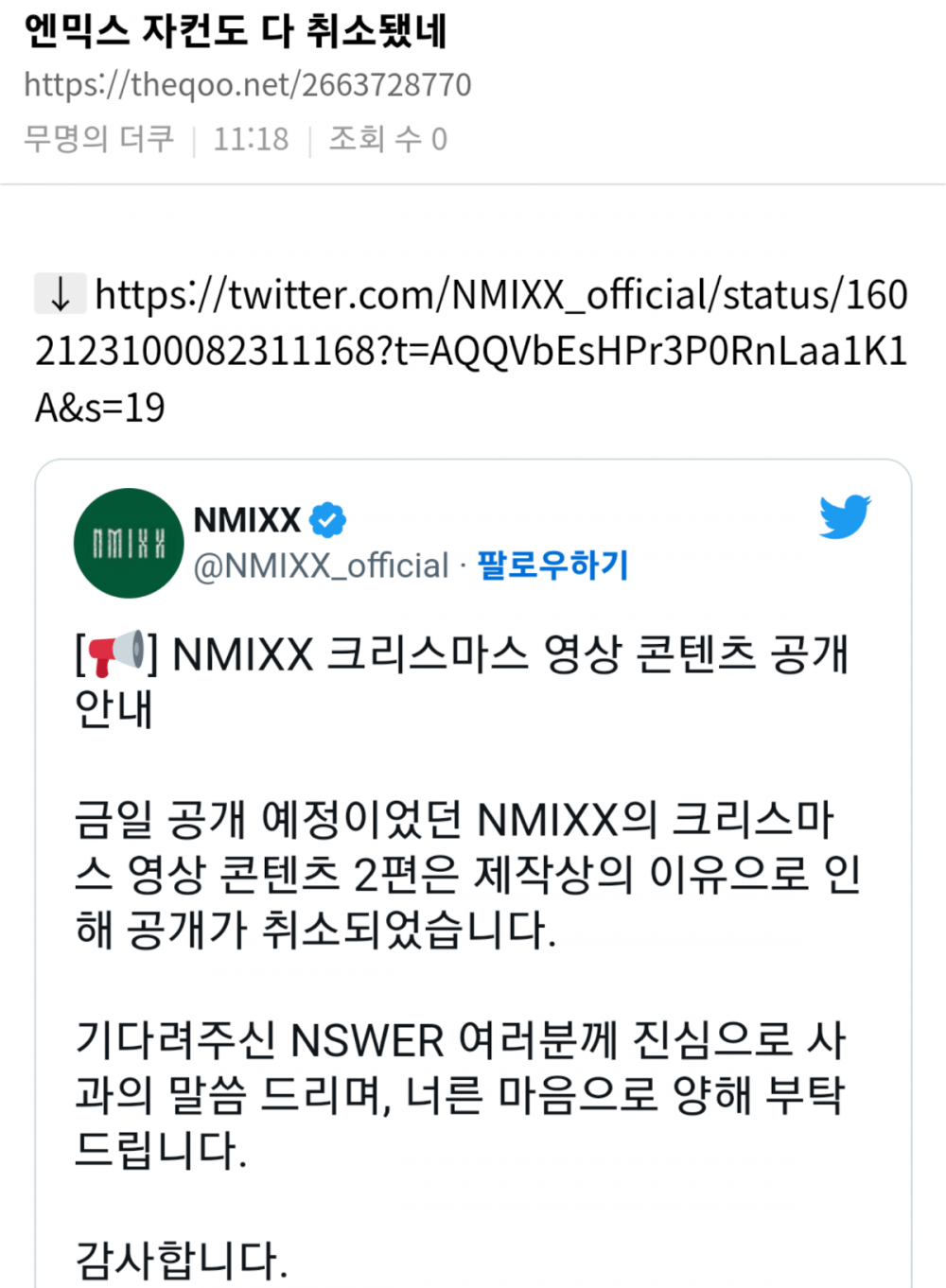 The announcement was posted on NMIXX's official social media and explained, "The NMIXX Christmas video content part 2 that was planned to be released today has been canceled due to production reasons. We apologize to NSWERs who have been waiting and ask for your understanding. Thank you."
The announcement brought another disappointment to fans, and they gathered in an online community to express how dismayed they are. They commented, "JYP Entertainment is so bad at doing their work," "They wouldn't have filmed the show if they were planning to remove her before," "At this point, I feel like the company wasn't planning to kick her out to since they were already filming NMIXX content with her," "This company is really rude," "So it seems that Jinni filmed the Christmas content with the group," "How would fans be convinced when it's so obvious that Jinni suddenly left the group," "This only confirms that she suddenly left the group," and "I feel bad for the fans."