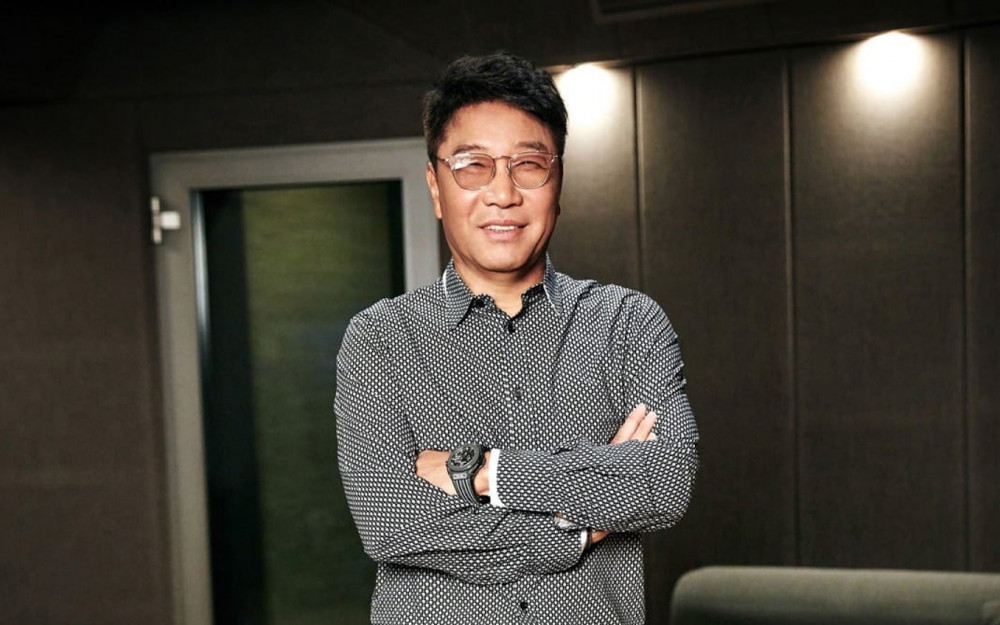 On December 1, American news media outlet CNBC released an article sharing the future plans of SM Entertainment and their venture to expand into other countries.
CNBC reported that SM Entertainment confirmed its plans to expand into Singapore and has set up a Southeast Asia headquarters in Singapore. CNBC explained, "The Singapore headquarters will also be "managing joint ventures in Indonesia, Vietnam, and Thailand, as well as communicating with [its South Korea office] for other related ventures and plans."
It was also revealed that SM Entertainment plans to expand into other parts of Asia, including Southeast Asia and the Middle East. SM founder Lee Soo Man revealed to CNBC, "that SuperM will be making a comeback announcement in early 2023. He also plans to create new groups, or subunits — NCT Saudi and NCT Tokyo."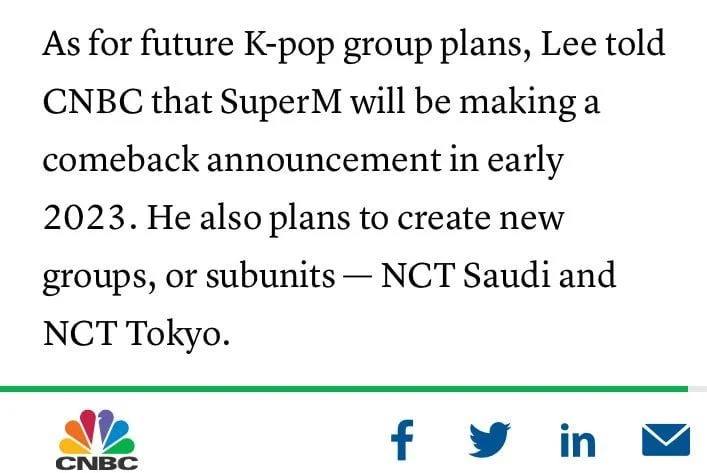 With various new information on the future activities of SM Entertainment and its artists, many netizens have become speechless.
Many criticized Lee Soo Man's vision of expanding into other Asian countries and expanding the NCT group. They criticized that instead of adding more members and creating more unit groups, he should focus on promoting SM's existing artists.
Netizens commented, "He should take care of the ones he has, just because he expands doesn't mean it will bring success. Does he think he is properly managing the artists already at SM?" "Would they be popular with Saudi people?" "Please don't do that," "NCT Tokyo was expected but NCT Saudi?" "He's just recreating the Japanese AKB idol group," "Please take care of NCT," "Saudi, lol, I think he's targeting the money," "They can't even manage NCT's comebacks," "Please, stop making more unit groups," "Saudi is so random," and "Please don't."