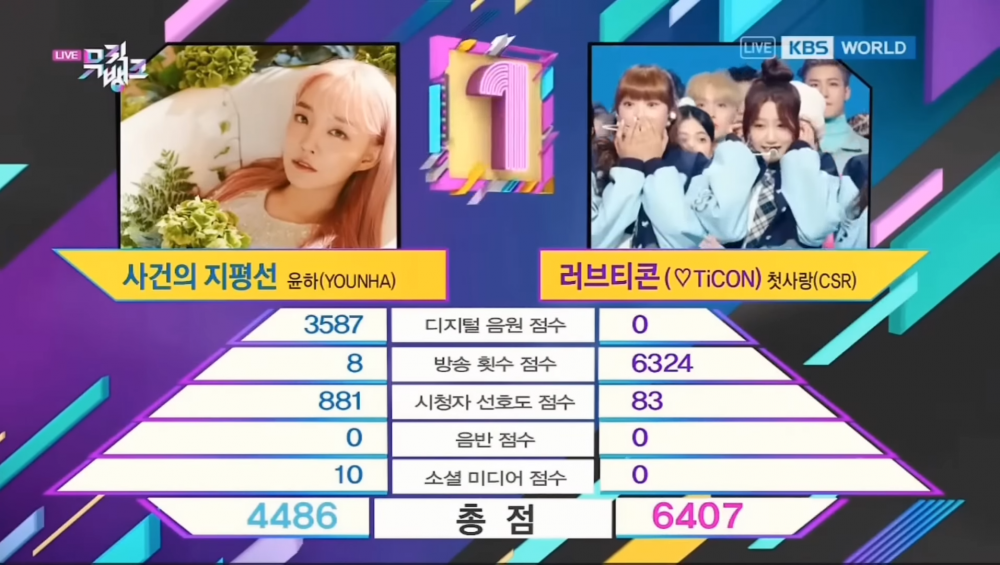 Over the years, the music show win on one particular program seems to have become less meaningful as fans questioned the credibility of the point system used by this music show.
In particular, many K-pop fans have expressed dissatisfaction with several questionable music show wins over the past few months.
Recently, KBS' 'Music Bank' triggered another one of these debates as K-pop fans were speechless when a rookie girl group won this week.
In this week's 'Music Bank,' CSR took home the win, beating out veteran artist Younha, bringing shock to viewers. Moreso because the rookie girl group received 0 points for the digital points, 0 for the physical album points, and also 0 for the social media points.

But the rookie girl group was given 6,324 points for the number of broadcast points, while Younha was only given 8 points.
After seeing the results, fans gather in online communities to express their anger and explain that these music show winnings are becoming meaningless.
Netizens commented, "Music Bank scoring system is becoming worse. Last week too, VERIVERY won, and this week, this group that I don't even know won," "What meaning does winning in this way have? Music Bank really needs to edit their point system," "Even NMIXX who is from a larger agency wasn't able to get number 1 yet and this unknown group got to number 1 lol," "They should just do random roulette lol," "This group's song wasn't even on any of the rankings of the music streaming sites," "This is really serious," "Who are they? It's really the first time I saw them," and "Seriously though, who are they?"