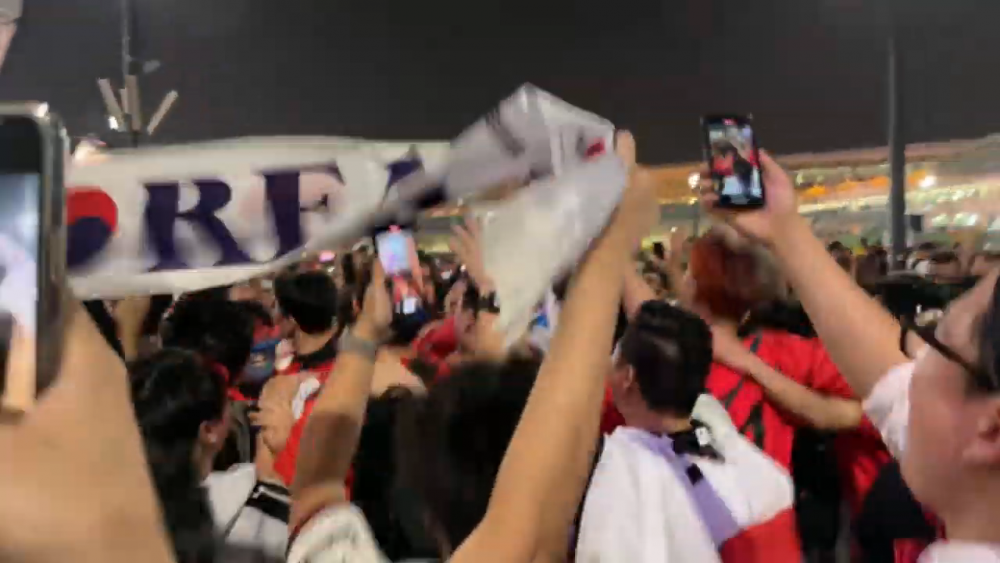 South Korean fans shouted in joy as the final whistle blew, signaling South Korea's monumental win against Portugal in the group stage of the 2022 World Cup.
After being defeated by Ghana three days ago, South Korea's only chance of advancing to the knockout stage was to defeat Portugal and have some help on the way. Many fans were concerned as Portugal is a strong opponent, but South Korea was able to defy the odds and win against Portugal 2:1. South Korea also needed help as Uruguay won 2-0 over Ghana. South Korea was able to finish second in the group and advance due to a tiebreaker of more goals scored (4) compared to Uruguay's (2).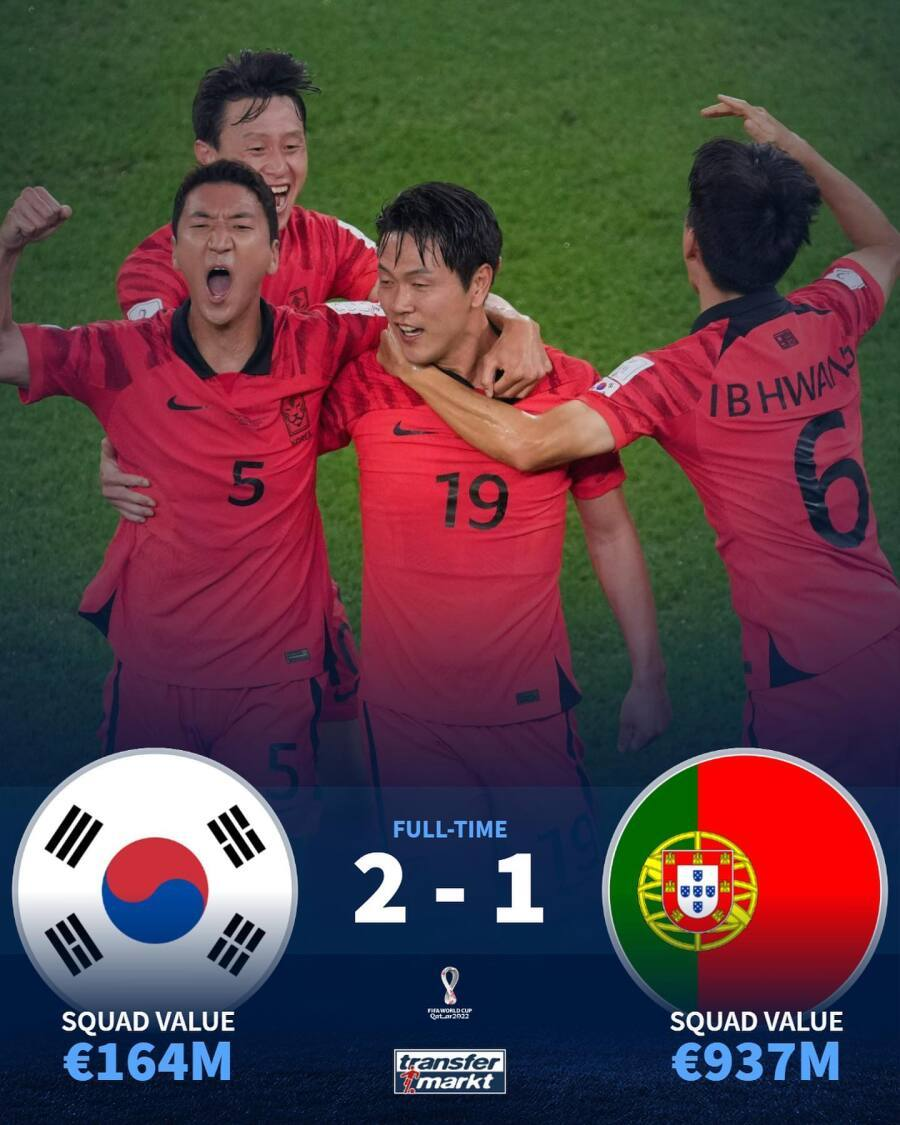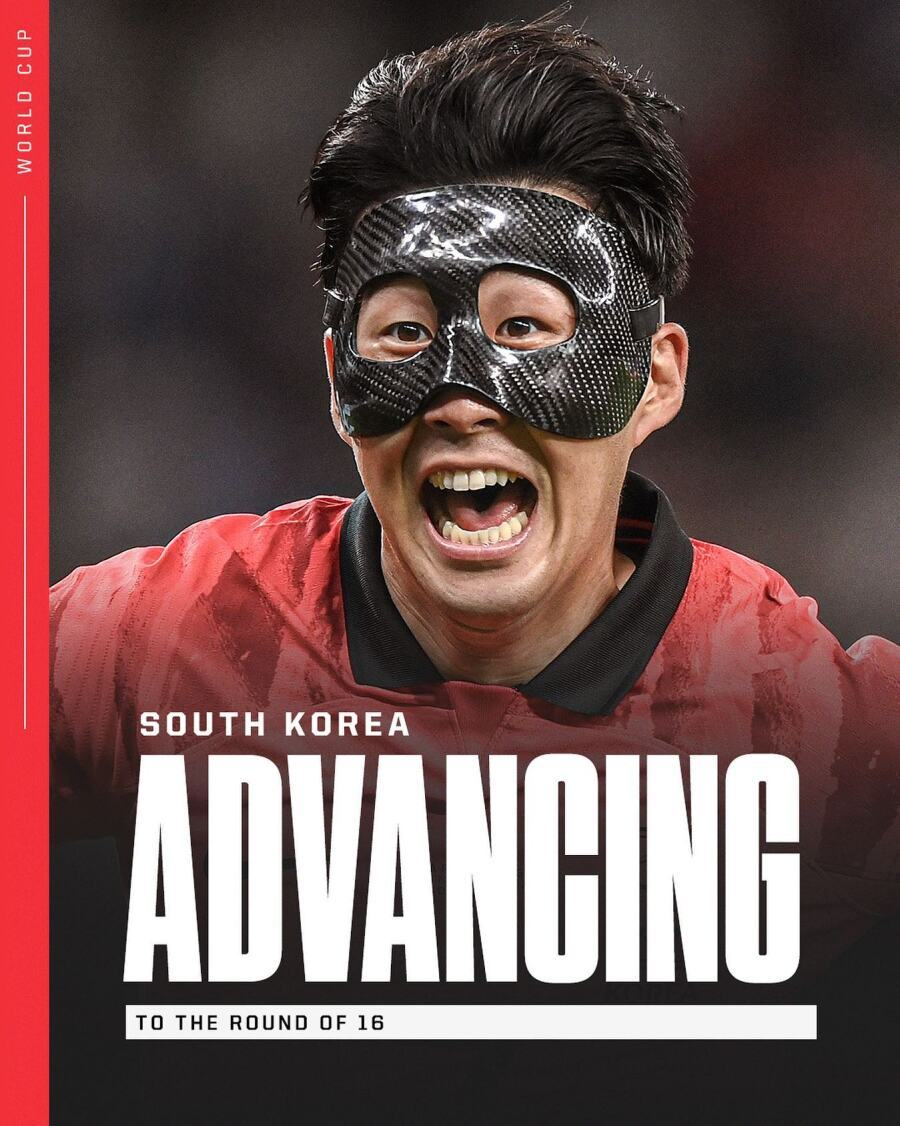 South Korea's national team shouted in victory, shed tears, and the fans roared in ecstasy.
Fans who were gathered at Gwanghwamun filled the streets with excitement, singing 'Arirang.' This excitement continued in various online communities where South Korean users shared joy with one another.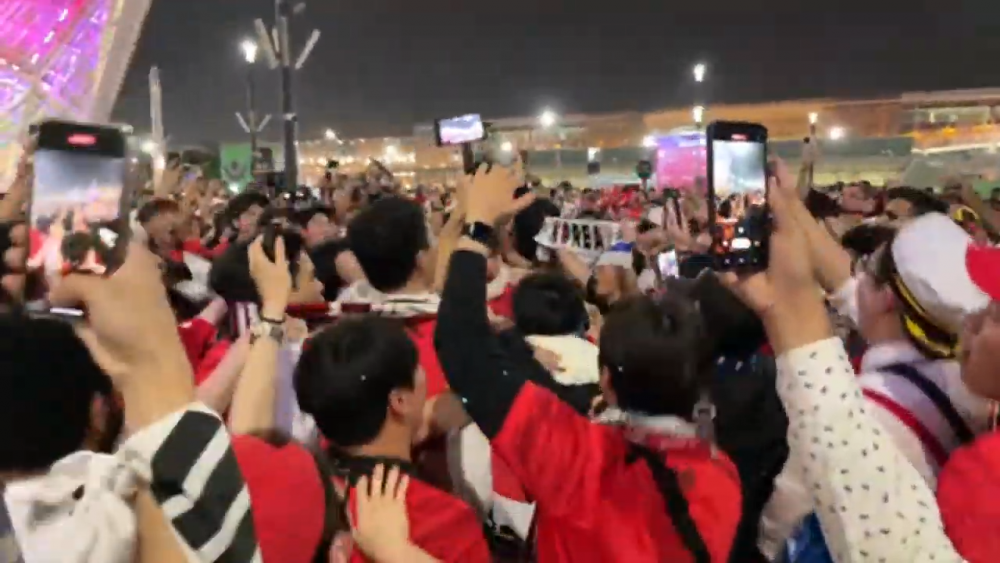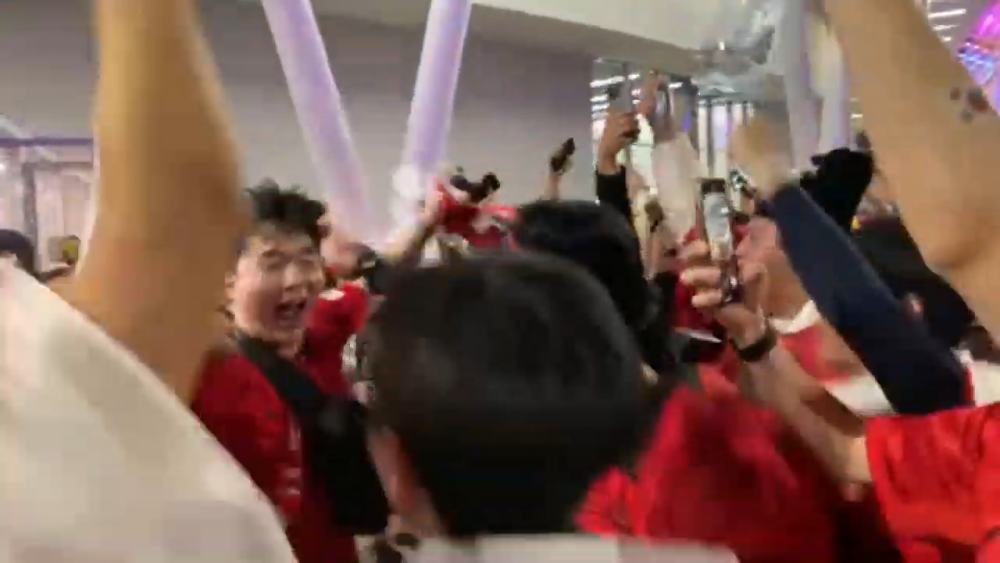 K-netizens commented, "They did so well," "Winning 2:1 was just perfect," "When is the next game? Son Heung Min should get treated fast," "I think we can beat Brazil too," "I'm crying, Dae Han Min Guk!," "I'm so emotional," "This is so fun. I'm so happy to see all our players smiling," and "This was possible!! I'm so happy."

Congratulations to South Korea!