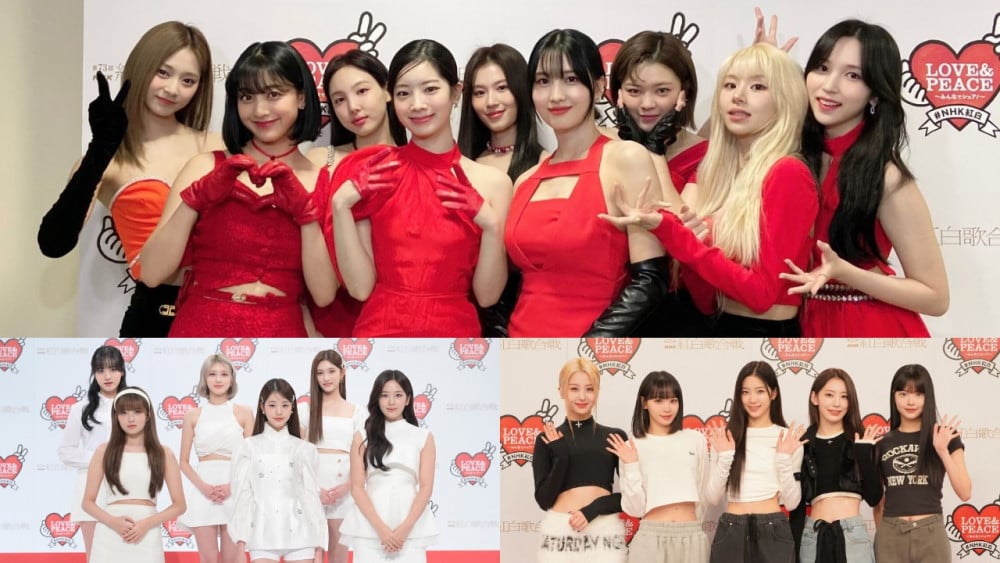 NHK's Kōhaku Uta Gassen is one of the most popular New Year's Eve television programs broadcast in Japan. Usually known as Kōhaku, it is a popular music program in which various artists are invited to compete against one another.

This year, IVE, LE SSERAFIM, and TWICE were invited to Kohaku and they performed "Eleven (Japanese ver.)", "Fearless (Japanese ver.)" and "Antifragile", and "Celebrate", respectively.

Korean netizens reacted to their performances by saying:
"I love that TWICE performed a full song and their live performance got really good."
"I missed TWICE on the end-of-the-year music shows. Good to see them perform."
"Jihyo's vocals are crazy good. How can she sing so well and dance like that at the same time?"
"I love LE SSERAFIM's white outfits."
"It's a shame LE SSERAFIM didn't sing live. Aren't they known for their vocals and performances?"
"I feel Wonyoung is going to be the most popular member in Japan."
"IVE is so pretty. But I hope they could do more live performances as this sounds like live AR."
"I like all IVE songs but my absolute favorite is 'Eleven'..."