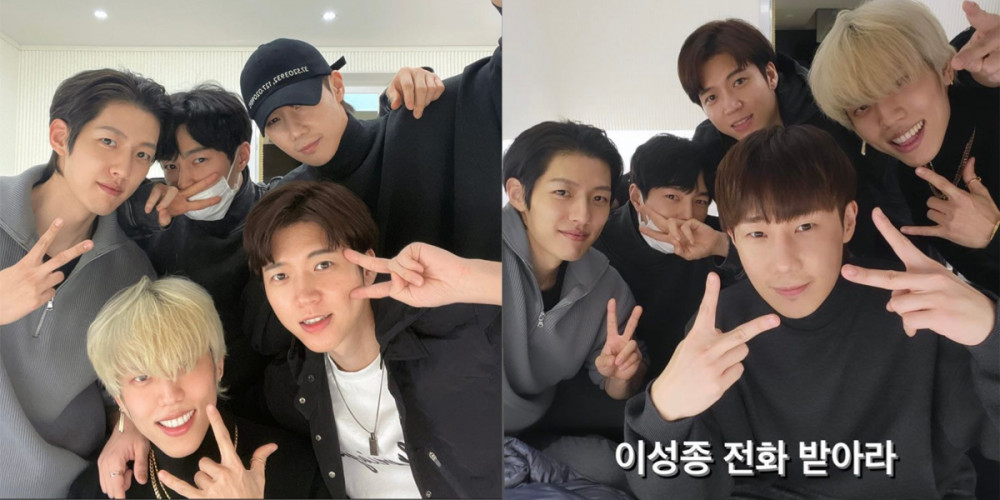 It looks like the members of INFINITE had a friendly reunion before the end of 2022, but with one member missing!
On December 28, INFINITE's Dongwoo shared an update via his Instagram story and wrote, "I'm so grateful that we were able to get together like this.. Criess. It feels like I'm being warmed despite this cold. Feat. Sungjong, call us back."
In the story update, INFINITE members Dongwoo, Woohyun, Sunggyu, Sungyeol, and L posed warmly for the camera, showing off their unchanging, brotherly bond. Unfortnuately, maknae Sungjong couldn't join them!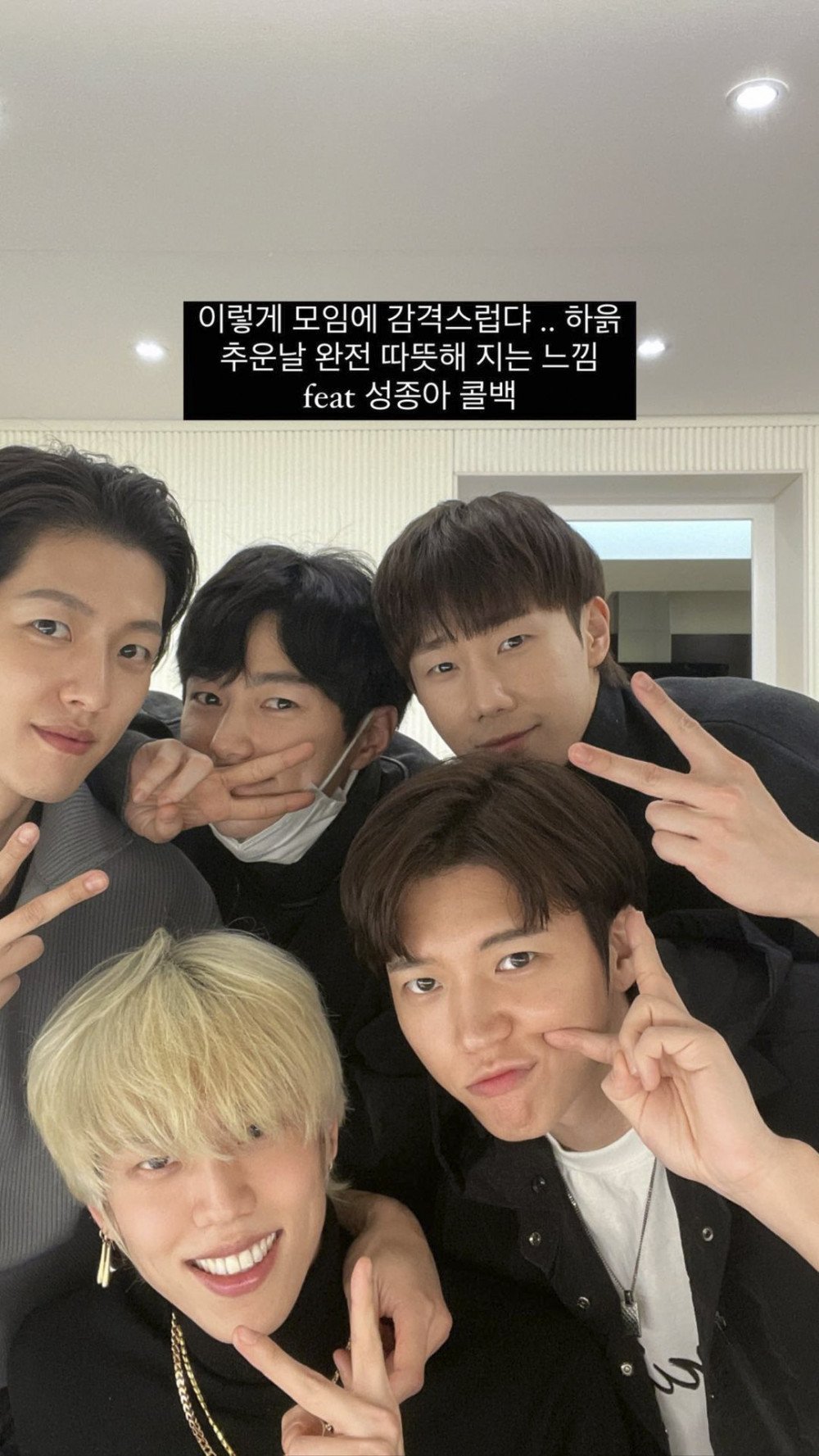 The other members of INFINITE quickly followed up with Instagram story updates of their own, with Sungyeol writing, "Lee Sungjong, pick up your phone."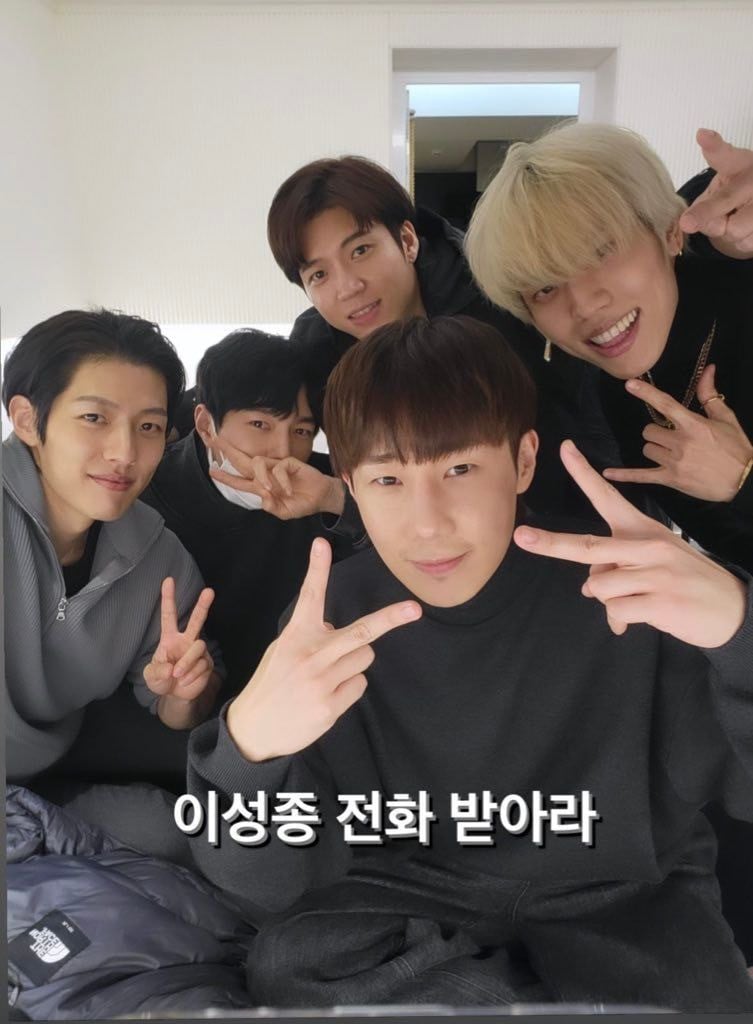 Leader Sunggyu wrote, "Lee Sungjong, what in the world are you doing."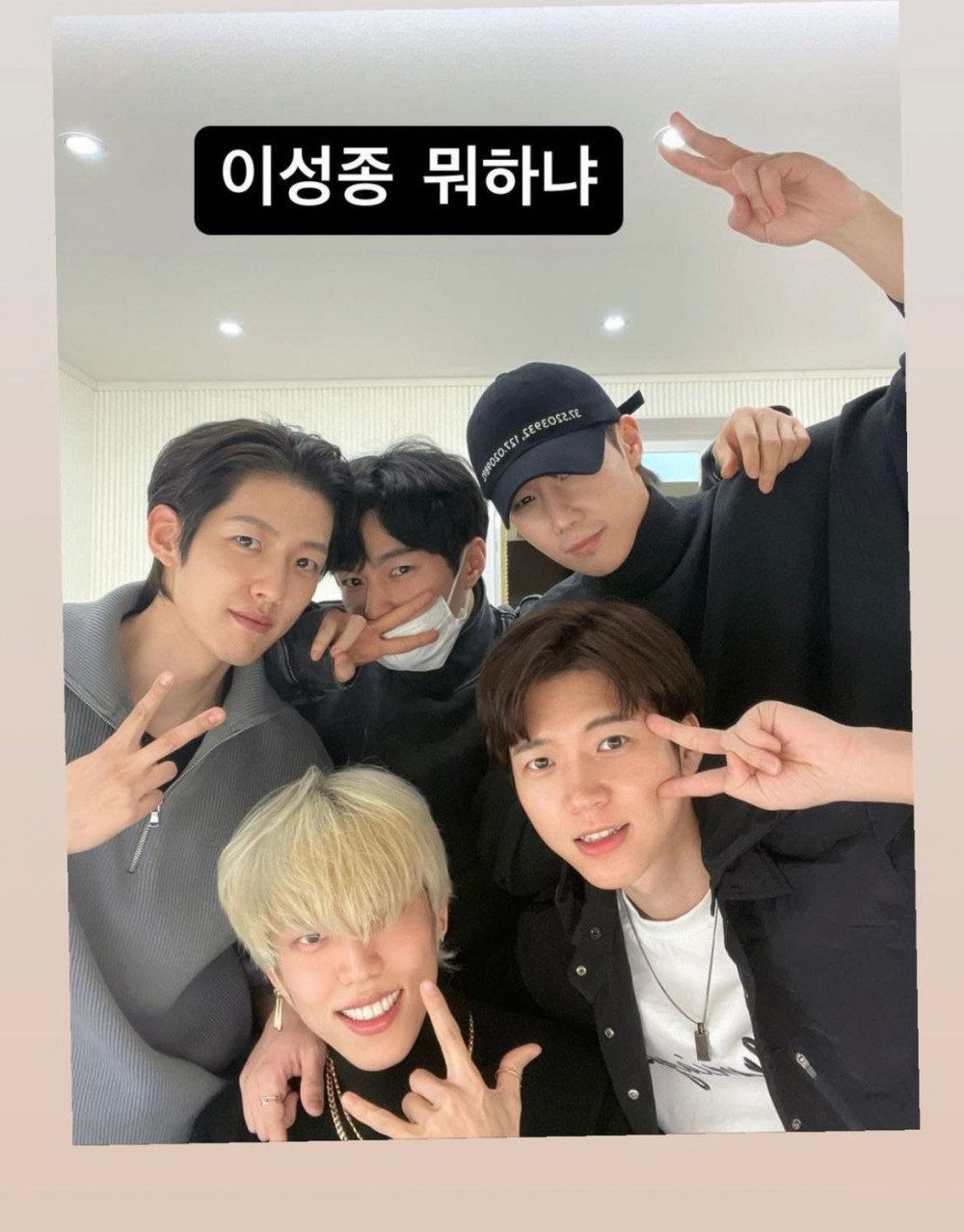 Woohyun decided to reach out to fans by writing, "Can someone photoshop Lee Sungjong in please."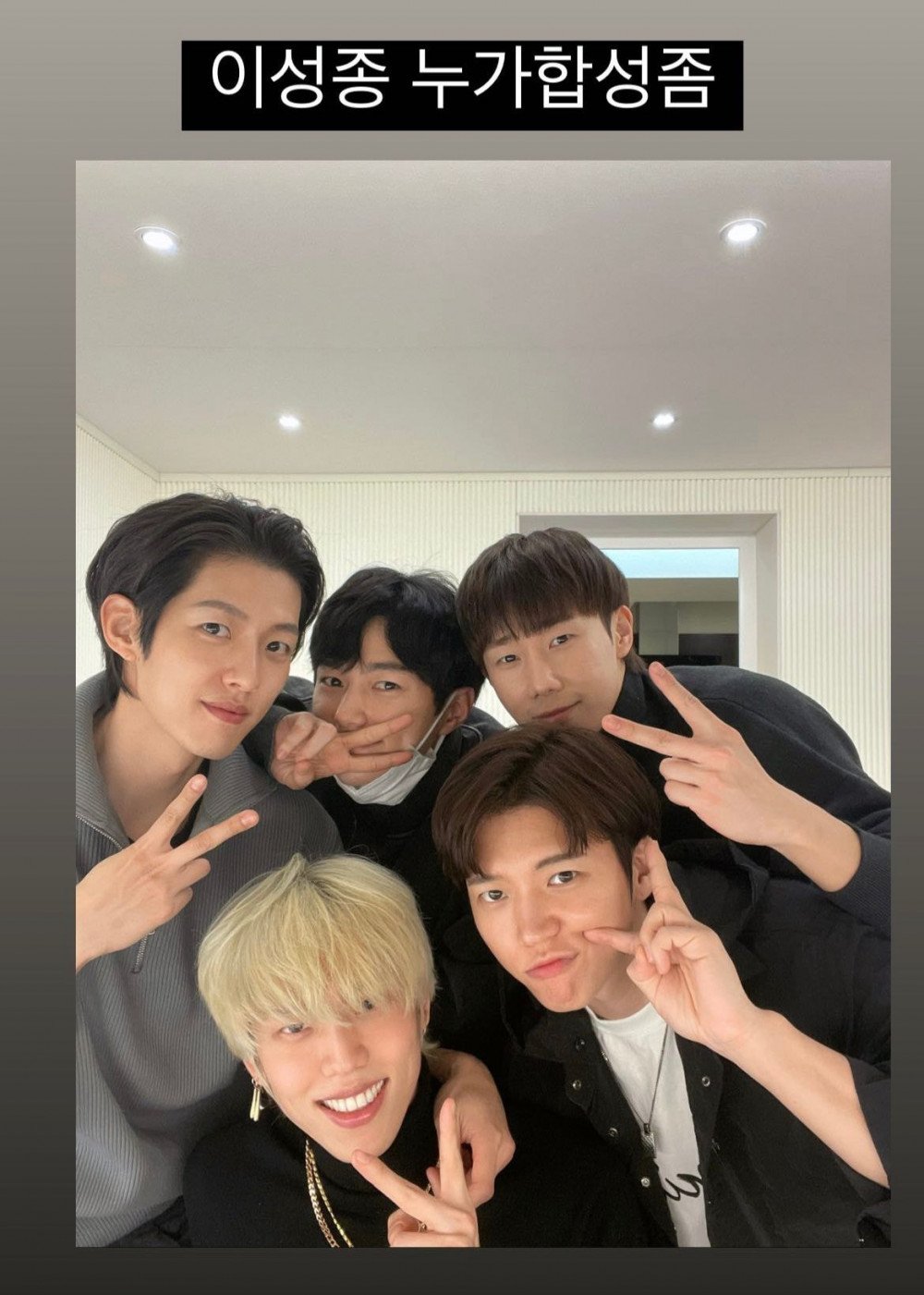 Fellow maknae-line(?) member L, at least, saved Sungjong one more roasting by sharing the group's get-together photo without any comments.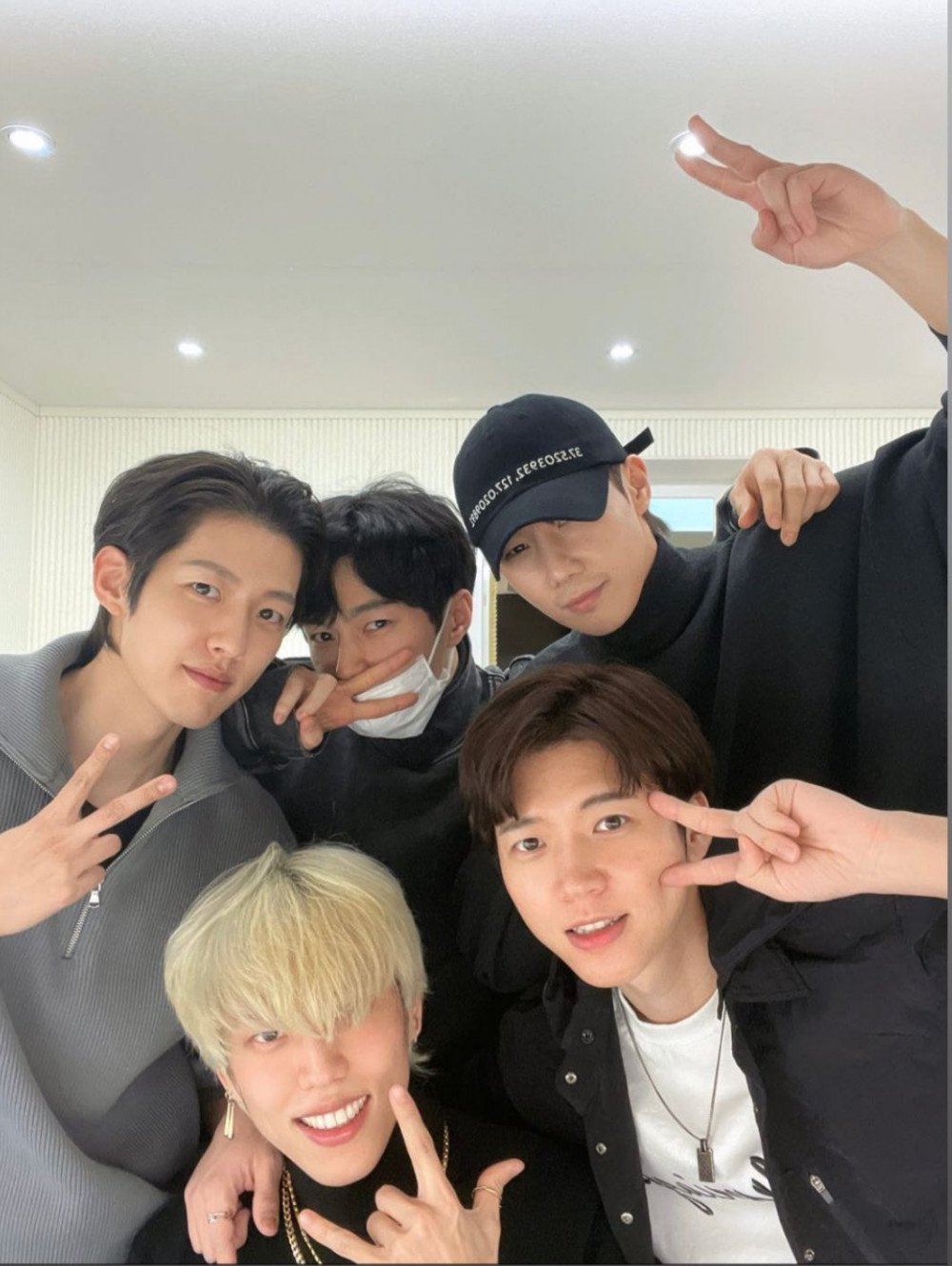 In response, fans commented, "Sungjong please come TT", "Why do I feel like I can hear the members' just by reading what they wrote kekekeke", "I love thissss", "Sungjong where did you go TT", "My heart is warmeddd", "So good to see INFINITE back together!!", "Please, an INFINITE reunion concert!", "I miss you all so much".