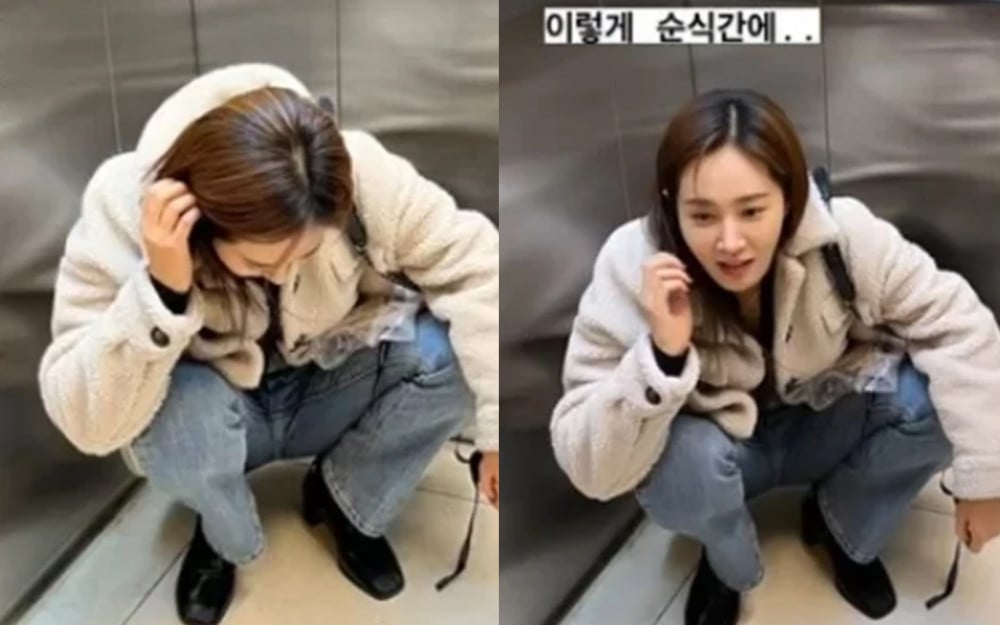 Girls' Generation's Yuri shared a story on her Instagram making fans laugh.
Yuri recently shared a series of photos on her Instagram story and explained she couldn't walk out of the elevator. In the photos, Yuri is seen squatting in the corner of the elevator, looking dumbfounded.
Fans soon found out why Yuri was looking so flabbergasted and noticed a cake on the floor.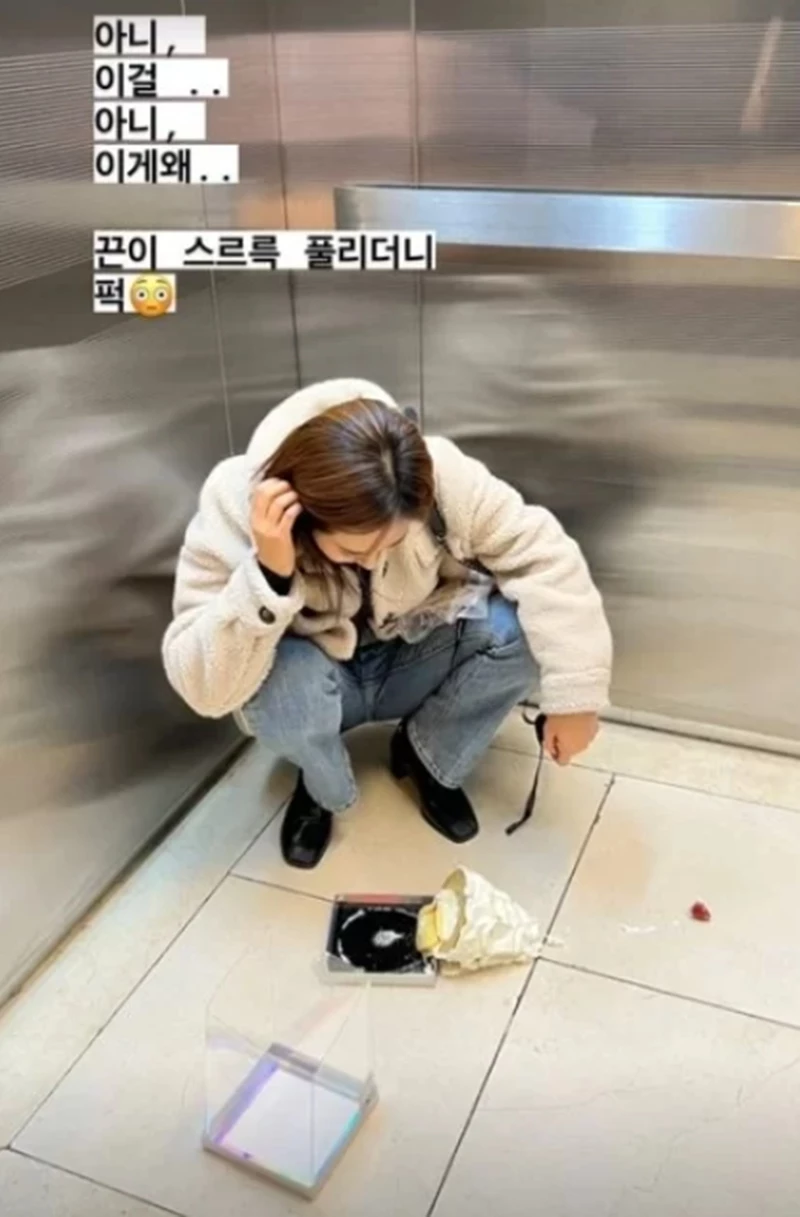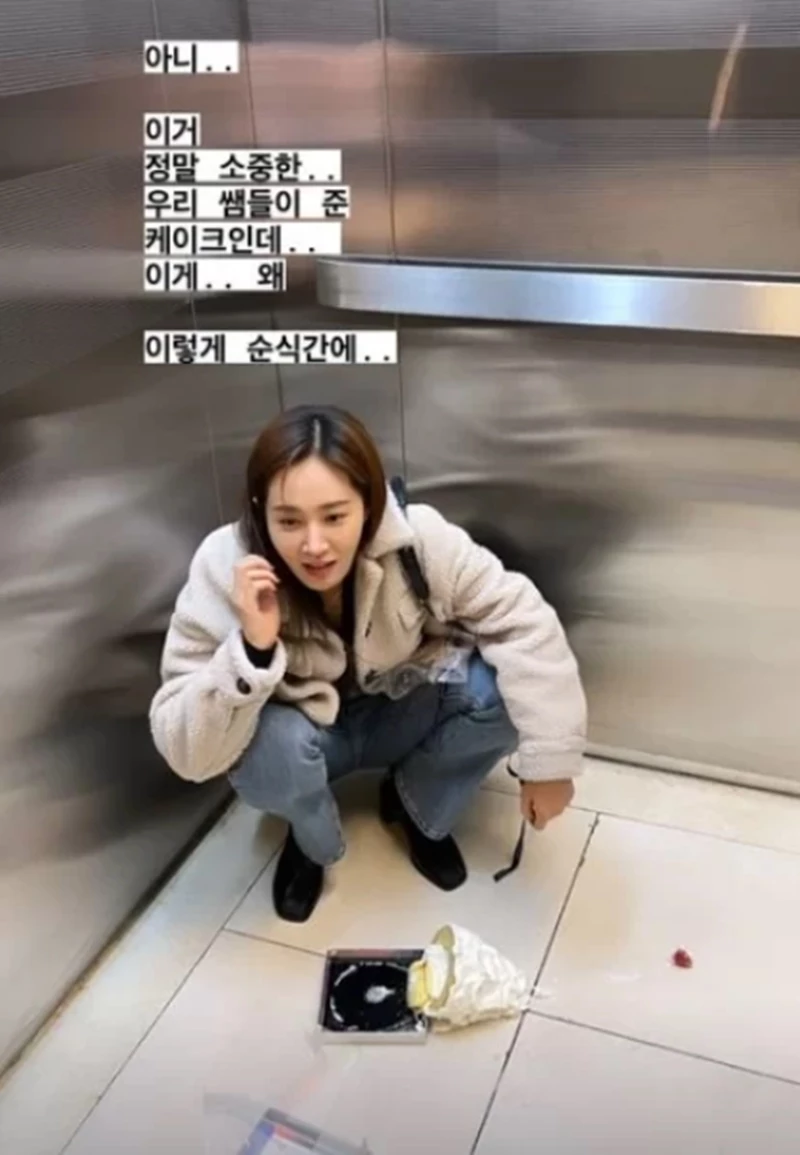 She wrote in the caption of the photos, "No, how this..., no, why did this...the ribbon became loose and then bam....", "No...this is a precious cake that our Ssaems gave to me...how did this...in an instant..." , "In the elevator...in an instant...I can't get off or stay on the elevator...I can't eat it with my hands or even clean it...This is my precious cake," and "Why did such hardship happen to me?"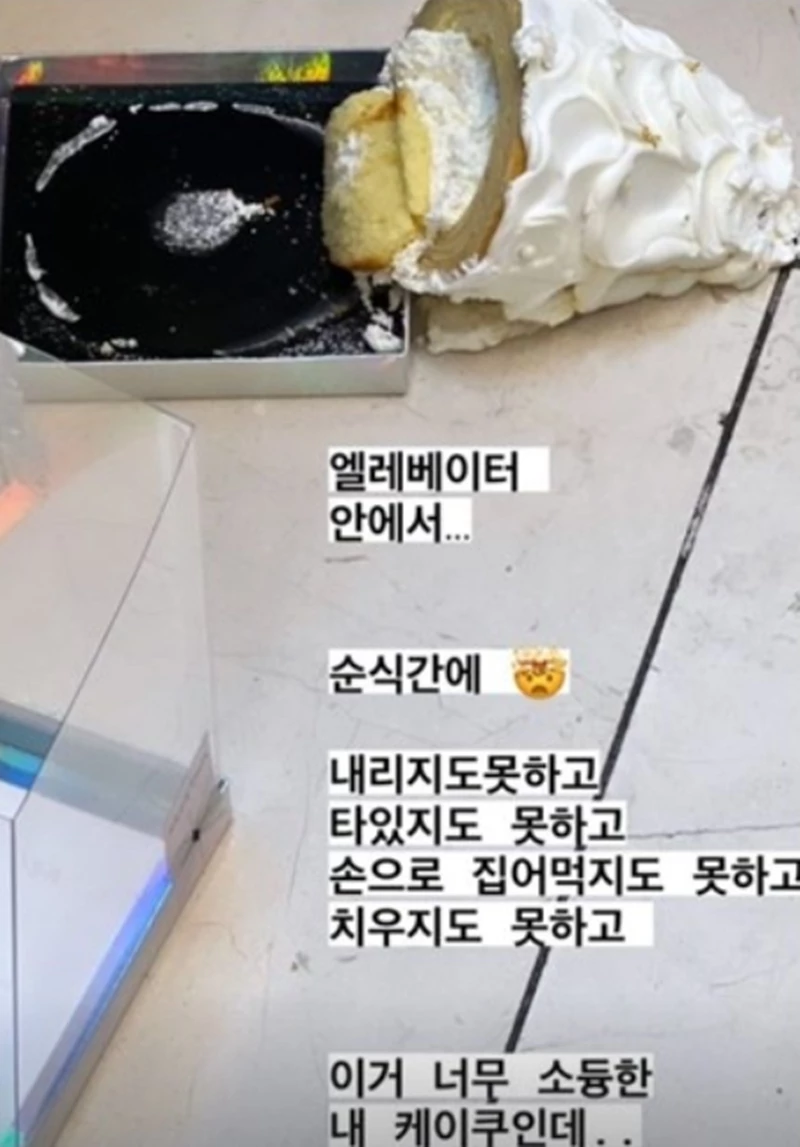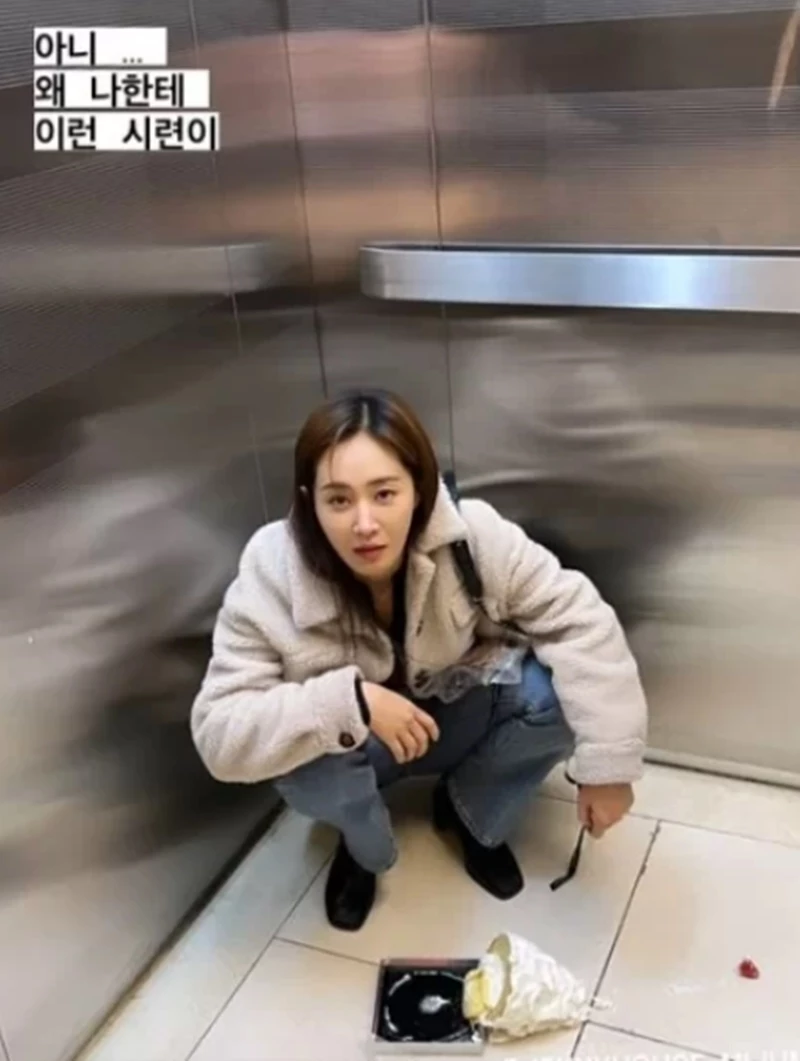 It was revealed that Yuri had dropped a cake she had received as a gift and was in despair as she looked at the cake that fell to the elevator floor.