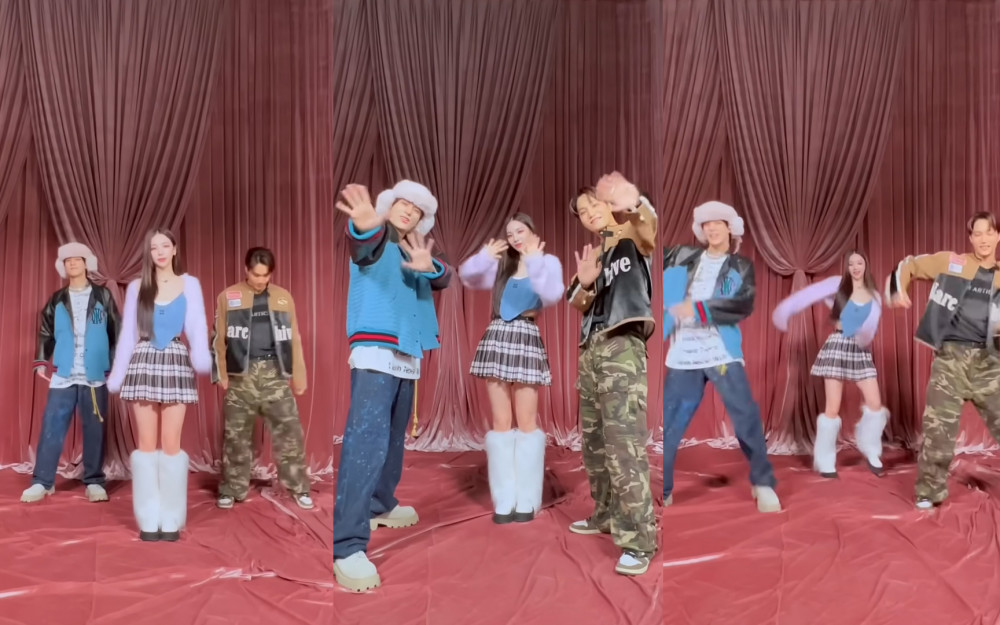 K-pop artists are continuing the dance challenges with new song releases.
On December 19, NCT Dream released their winter special mini-album 'Candy' and began uploading the 'Candy' challenge with other artists.
On this day, EXO's Kai and aespa's Karina joined JENO for the 'Candy' challenge.
NCT Dream released two versions of the challenge: in the first, all three idols can be seen energetically dancing to the "Candy" choreography, while in the second, Kai and JENO play a hilarious prank on Karina, having her dance in the front without her knowledge.
Fans always love seeing the interaction between idols from other groups and were ecstatic to see Kai, Jeno, and Karina dancing together. Netizens commented, "Kai is soo good," "SM never disappoints," "Kai is a really good dancer," "I am loving this combination," "Kai and Karina together, I love it," "Karina is so adorable," "They are all adorable," and "These are my favorite members together."