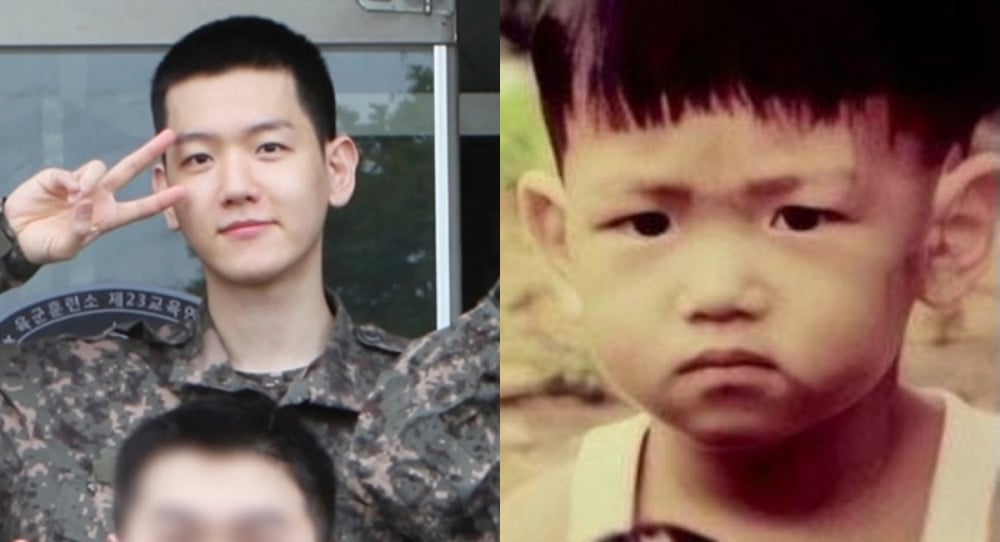 Baekhyun recently took to Twitter to count down the days until his military release.
On December 18 KST, 50 days before his official military discharge date, the EXO member took to his personal Twitter to tweet an adorable childhood photo of himself with the caption: "Not much time left...!! 😠." In the photo, a baby version of himself has furrowed brows as he frowns at the camera.
The photo gained attention not only from fans following his Twitter account but the general public in Korean online communities. In one such community, a netizen shared the photo, writing, "Baekhyun's Twitter update photo. D-50 until military discharge (February 5, 2023)." The post had netizens responding to the news that Baekhyun's discharge was coming up fast, leaving comments like, "Finally...," "There's not much time left until our oppa returnsㅠ!," "Hey~ Byun Baekhyun~ Come back from the military fast 🤧," "Wow, I'm so jealous... he only has two months left," "Hasn't he been in the military for 300 years now? When is he coming back?," and "This is crazy... I'm really so excited."
Meanwhile, Baekhyun first enlisted in the military on May 6, 2021.
Check out his recent tweet below!