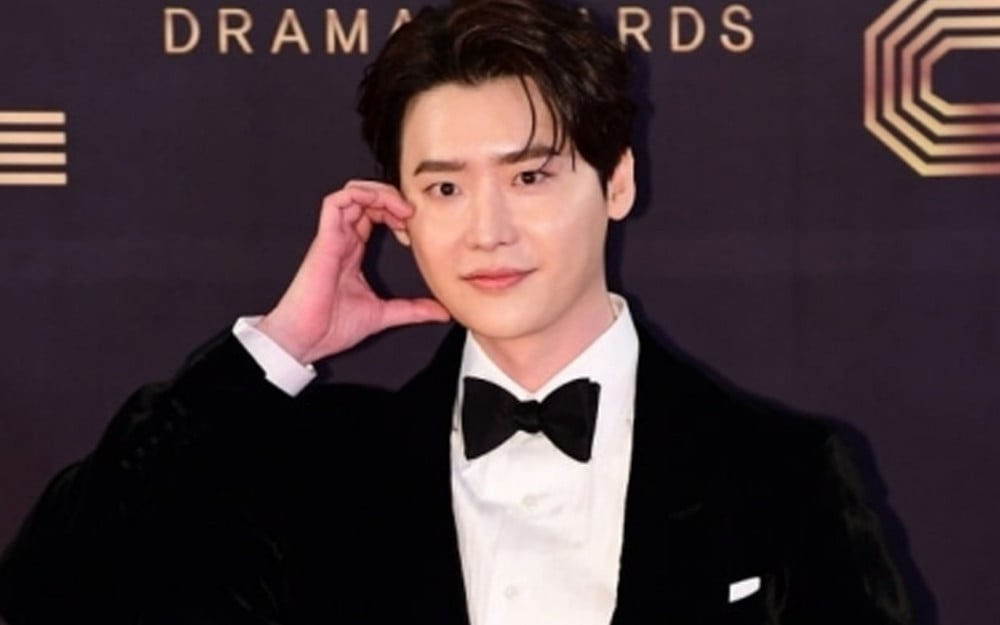 The '2022 MBC Drama Awards' was held by MBC to recognize outstanding achievements in Korean dramas on the network. The Daesang award went to Lee Jong Suk this year for his portrayal in 'Big Mouth.'
During his acceptance speech, Lee Jong Suk expressed his gratitude to someone he did not name, causing K-netizens to debate who this person could be.
Lee Jong Suk, who won the grand prize on this day, said, "I almost died until the winner of the grand prize was announced. First of all, I am very, very grateful. I first received the grand prize six years ago when I was in my 20s, but at that time I did not know the meaning of this award. I think I feel a different sense of responsibility and weight because of the love everyone has shown me and even gave me such a grand prize."

He continued, "There seem to be a lot of people to be thankful for. First of all, I was afraid because it was my first time acting in a long time and it was a challenging genre, but I am grateful to the director and all the staff who helped me finish well. I suffered for 8-9 months just like I was in jail in the drama. I sincerely thank the actors who shared that life, including YoonA, who struggled and went through much hardship outside of the prison."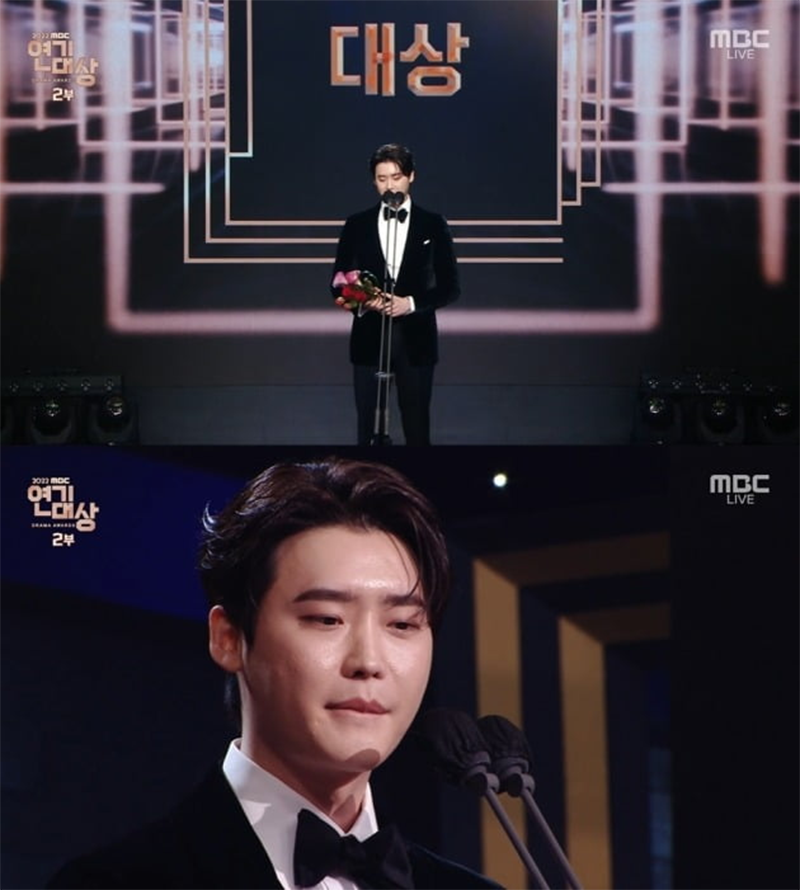 In addition, Lee Jong Suk thanked many people and said, "I want to say thank you to Yoon Seong Hyung who worked hard together from the beginning to the end of this work, and managers such as Jun Ho and Soon Jae who also worked hard. My family, I'm sorry I'm always the priority. My mom told me to practice my acceptance speech starting last night so I'm sure my family is watching on tenterhooks but I think I'm okay. You can rest easy."
Lastly, Lee Jong Suk expressed his gratitude to someone who he did not reveal the name of. He shared, "I had a lot of worries, fears, and anguish after completing my military service, but there was a person who helped me think positively and go in a good direction. I want to take this moment and say that I've liked you a lot for a long time, and I respect you so much. When I see that friend, I think that I should have worked harder and lived more diligently, and that I should be a good person. I self-reflect thinking it would have been nice if I did better in the past. I will put forth more effort in becoming a better person. I think I will be able to live diligently since I was given such a big prize. I will become a better actor who works hard."
In response, K-netizens are speculating that Lee Jong Suk had confessed his feelings to someone he likes, and commented, "He's so romantic," "I think he's confessing his feelings to a person he liked for a long time," "To be honest, I don't care if Lee Jong Suk is proposing his feelings, I only want him to be happy," "His speech is making me wonder if he wants to get married," "Whoever this person is, that person is lucky. Lee Jong Suk is such an amazing person and he respects this person," "Wow, he might get married soon, lol," "Even if it's girlfriend, she seems to be a real good person, seeing how he has so many good things to say to her," "I thought it would be Kim Woo Bin, lols," and "It might be his best friend."