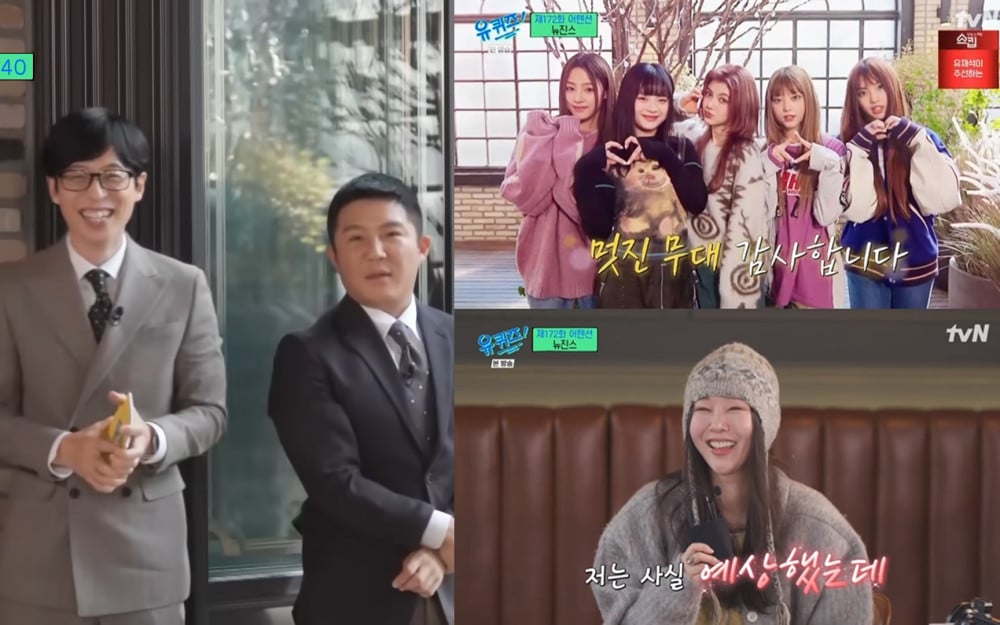 In the latest episode of 'You Quiz on the Block,' the hottest rookie girl group NewJeans appeared as special guests along with the mastermind behind their debut concept, ADOR CEO and HYBE chief brand officer Min Hee Jin.
On the December 14 episode of the popular tvN entertainment program, the rookie girl group that has emerged as the new icons of this generation appeared as special guests and discussed a variety of topics.
The girls gained immense attention and created a sensation in the music industry as soon as they debuted, sweeping up the music charts with tracks from their debut album within two months. The tracks "Attention" and "Hype Boy," in particular, received immense love and admiration.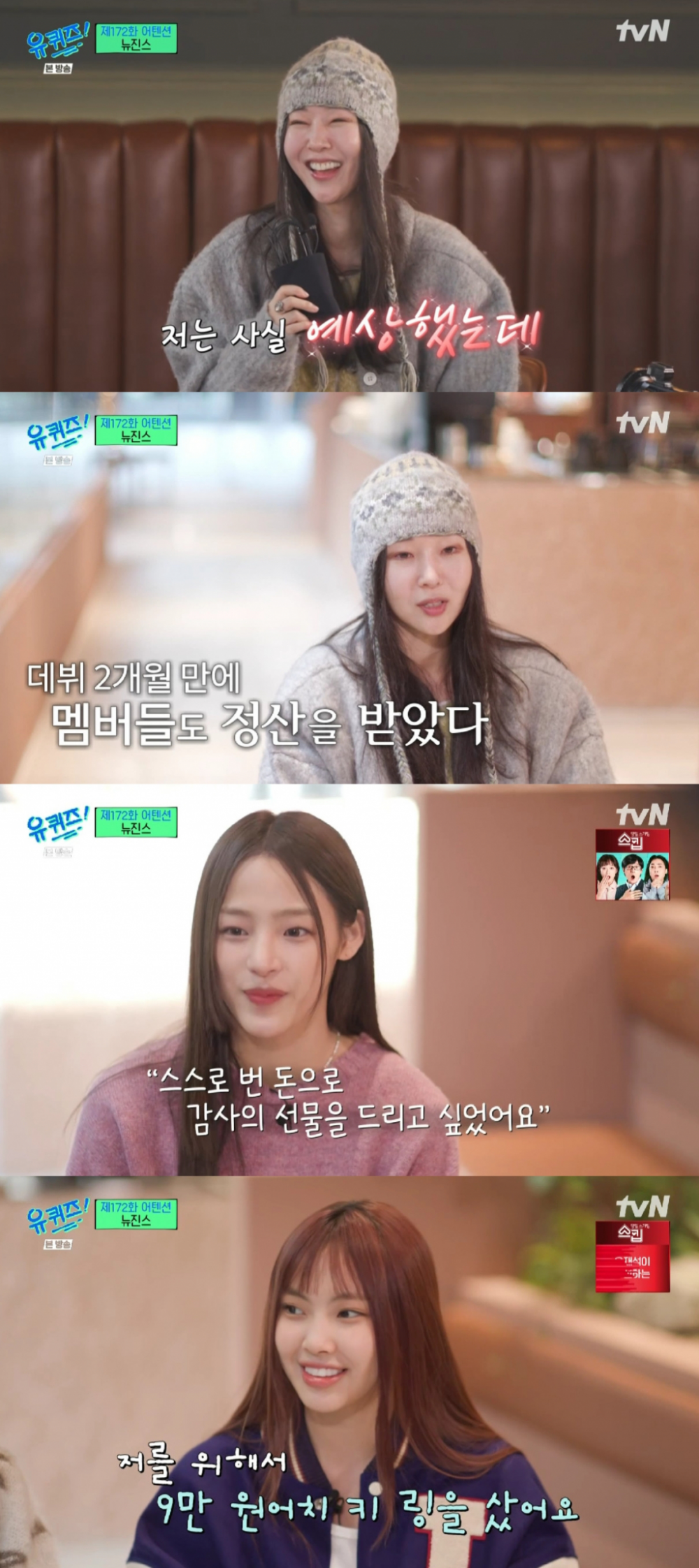 On this day, Min Hee Jin, shared, "I was expecting (the success), but there was much pressure. The members began this work with their individual dreams in mind, but I knew that it could not be accomplished without the mindset of 'I will take responsibility.' I had many conversations with their parents, who encouraged me when things got tough. Hani's parents live in Australia and when they visited Korea they gave us matching pajamas. They call me the 'Korean mom.' I feel like I gave birth (when I see NewJeans) and I tear up."
She also revealed that the members were also able to receive their first income within just two months after their debut because the album was so successful. She explained in an interview, "They debuted on July 22 and the members were paid in the third quarter in August/ September thanks to the success of their album."
Member Minji shared, "(After I was paid) I bought my parents gifts. I wanted to. I still receive an allowance from my parents but I wanted to give them a gift with the money I earned." Haein shared, "I bought myself a keyring worth 90,000 KRW (69.45 USD). I've been wanting it but I felt bad asking my mom for it so I wasn't able to buy it. I feel proud of myself for being able to buy it."