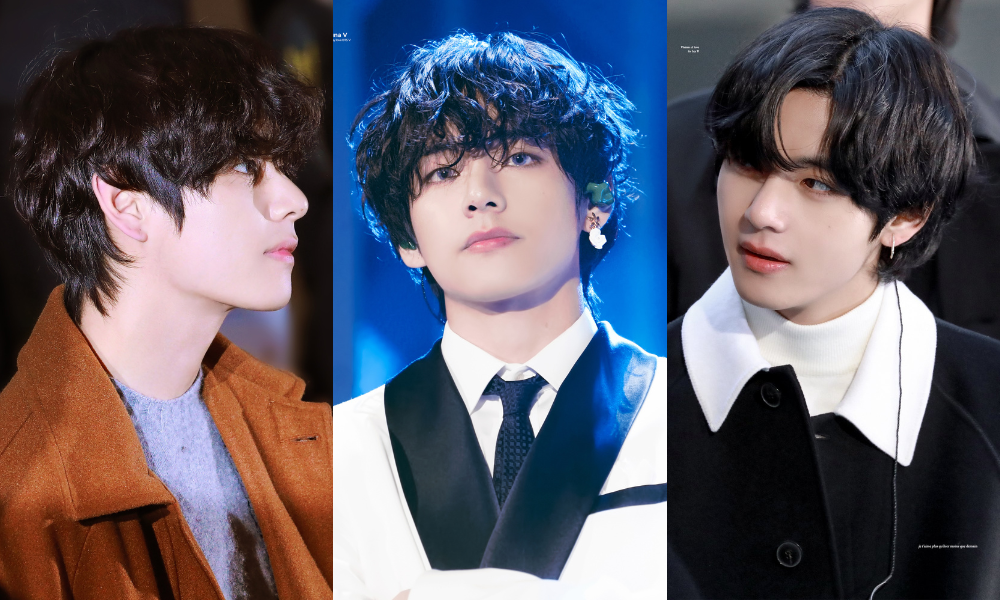 BTS member Kim Taehyung, aka V, is regarded as one of the fashion icons in K-pop. The different unique fashions and hairstyles he has done to express his individuality have inspired others and made him the ultimate trendsetter.


A recent trending post on theQoo with over 65,000 views and 390 comments discussed how Taehyung has popularized a hairstyle trend among men in recent years.

The post titled, "BTS V's 'Leaf Perm' seems to have been referenced a lot by men," details how Taehyung's hairstyle has become a popular topic among people.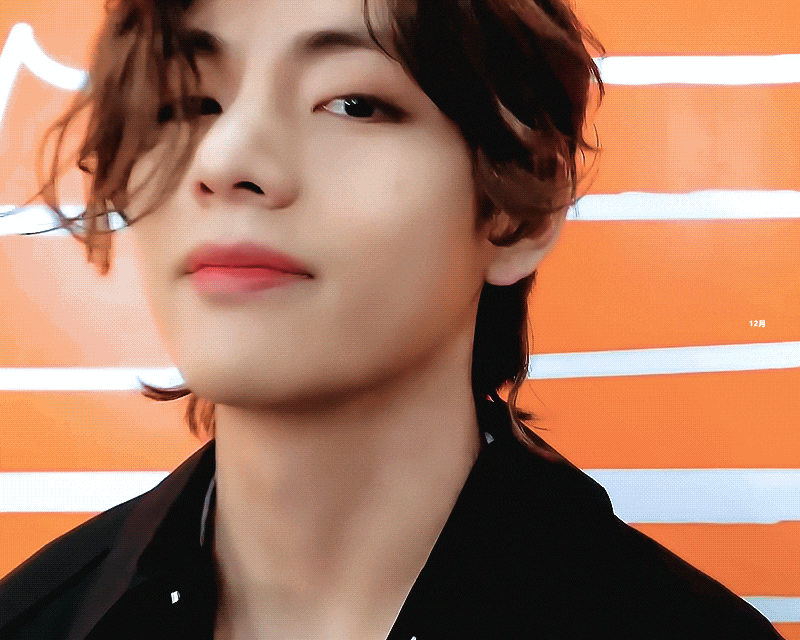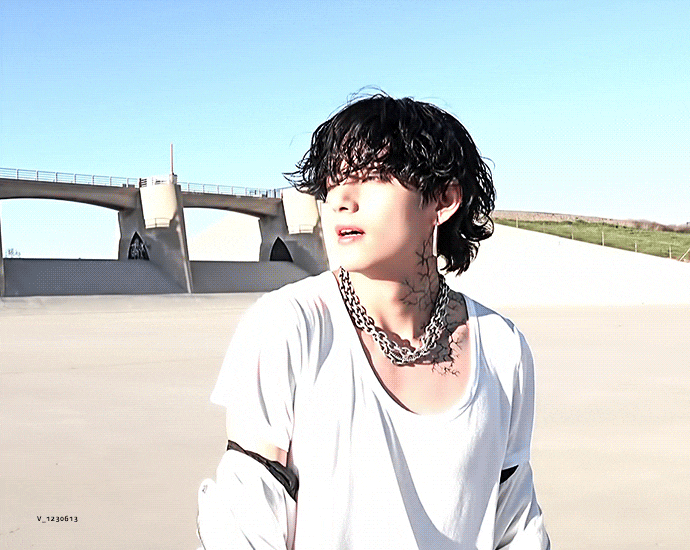 1. When people search '리프펌(leaf perm)' on Naver, "V leaf perm" automatically appears as a related search word. The term '리프(leaf)' is named after its silhouette that looks like a leaf.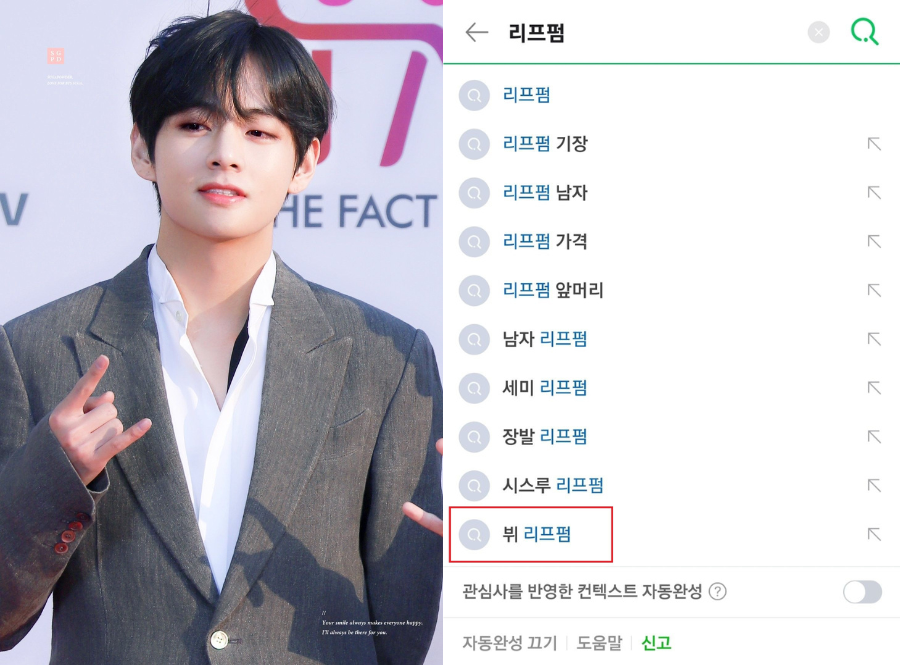 2. His perm is a popular topic in numerous hair-related blogs. Topics include: V's hair, V's leaf perm, V's leaf cut, BTS V's long hair, V's hair analysis, etc.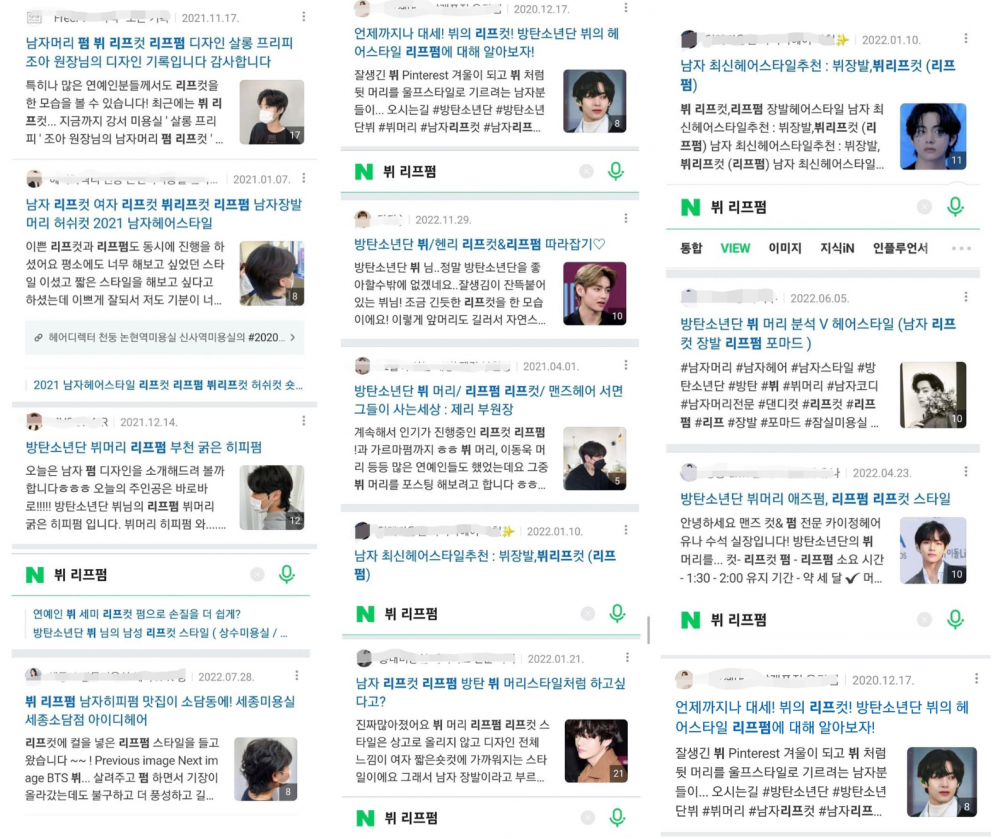 3. Countless videos and hair tutorials about his leaf perm are on YouTube. Topics include: V's hairstyle, V's hair, V's perm, and how to make a hairstyle like V's hair, etc.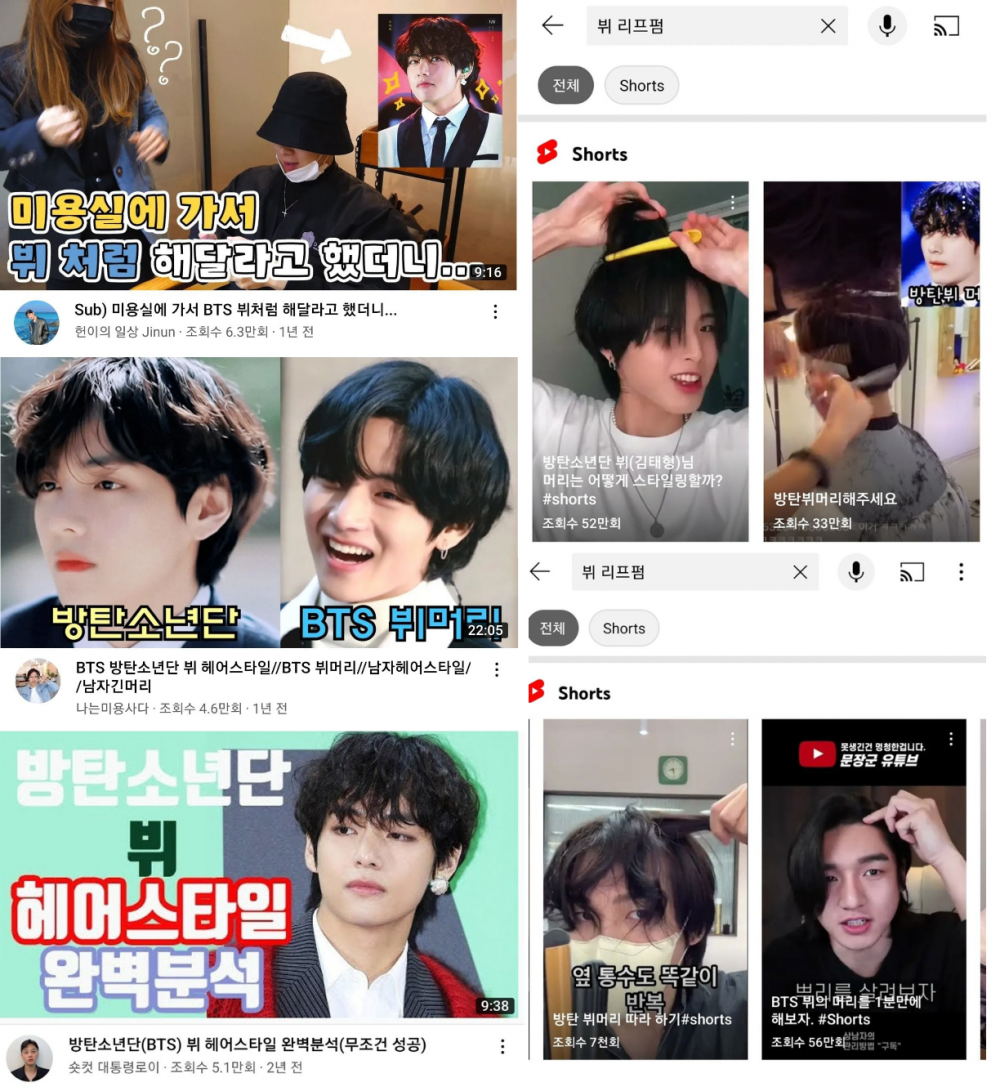 4. Many questions about V's hairstyle are on Naver's Q&A section, and answers are given by hair experts.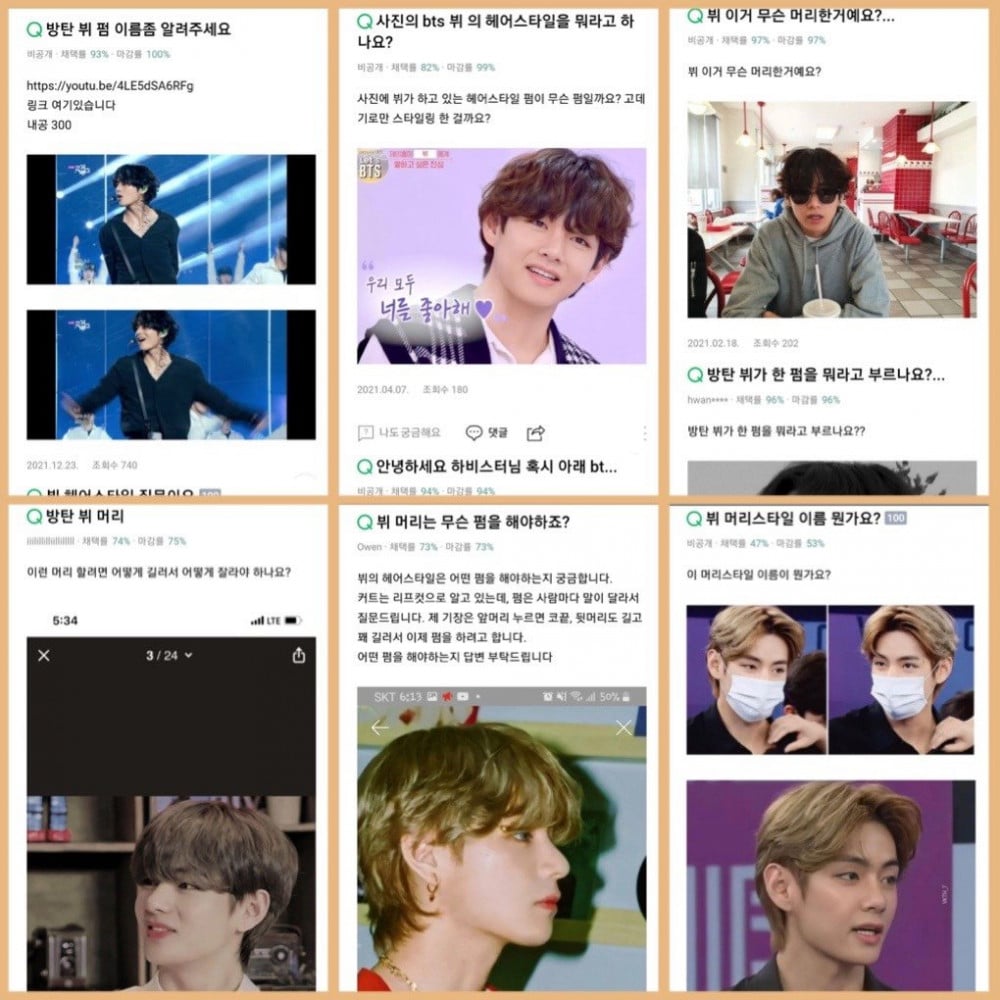 5. There is also V's hippie perm that men refer to as much as his leaf perm.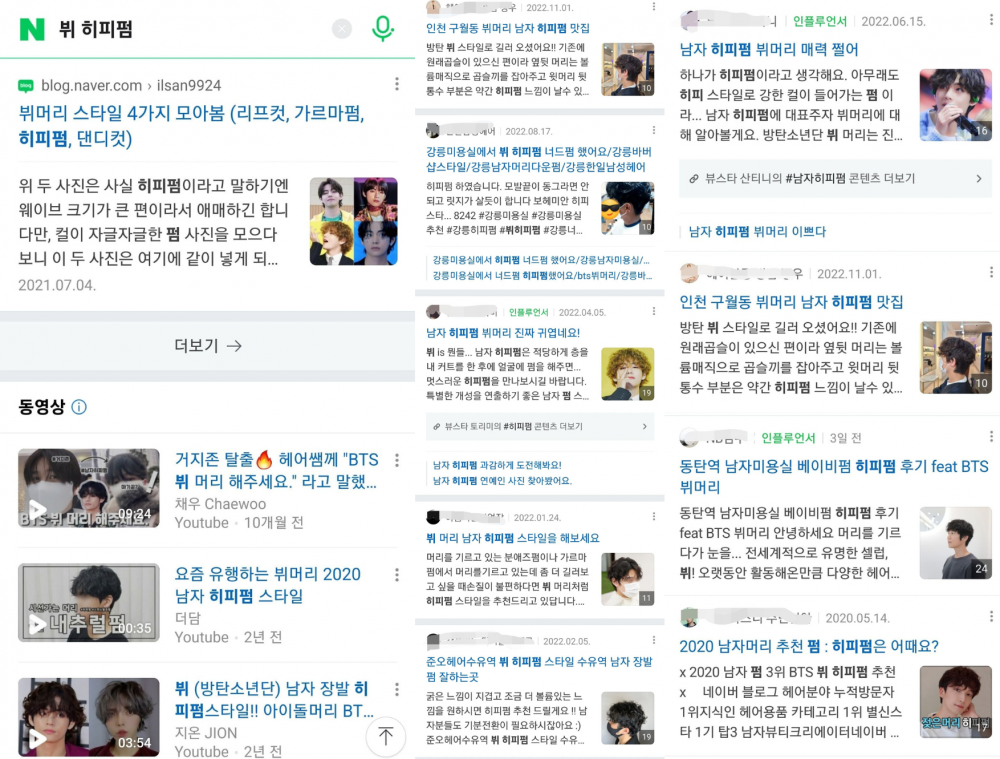 Some of the post's comments include:

1. At the salon, I saw that a guy asked the hairstylist to do V's hairstyle. However, the hairstylist said that they were willing to do that if the guy will be able to take care of it well. Because he would become like a "poodle" if he didn't manage it well. Lol. He ended up with that hairstyle & it looked good on him.

2. V's hair styling has already been very popular in Japan since 5-6 years ago. Like "Tete's hair among K POP Idols?" That hair looks good on V & is pretty. I have seen that hairstyle a lot in Korea since a few years ago.

3. I have a part-time job at a hair salon. Many men bring V's pictures for reference. Otherwise the hairstylist shows V's hairstyle to them as an example of a style first.

4. I think there are a lot of people who have V's hairstyle on Instagram.


5. I heard many men bring V's pictures to the hair salon. My relative who is working at that field told me. LOL. Looking at the pictures, V looks good with that hairstyle.