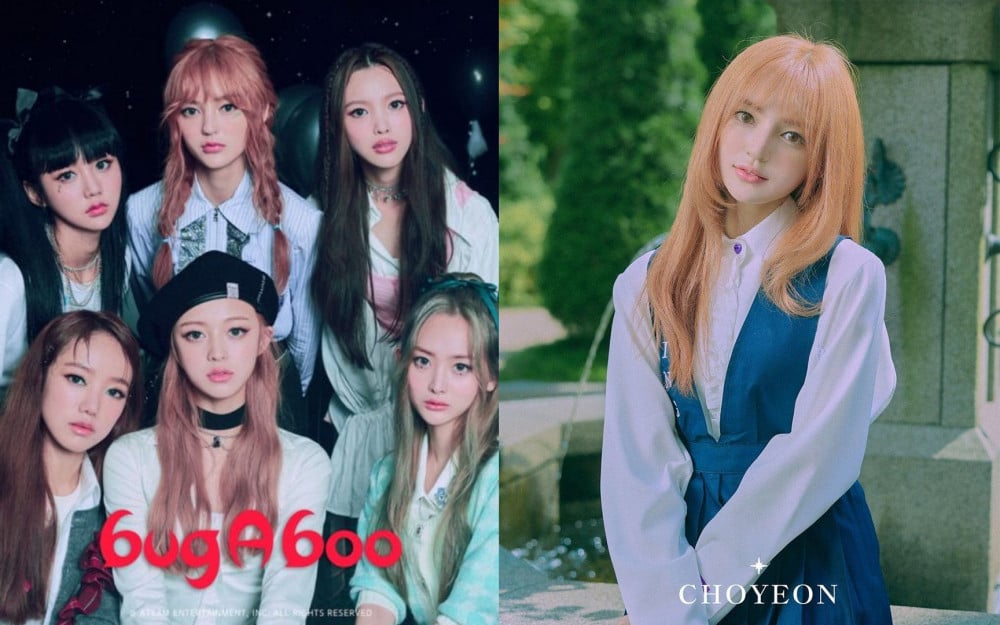 On December 9, ATEAM Entertainment announced that the rookie girl group bugAboo has officially disbanded.

The rookie girl group, unfortunately, disbanded just fourteen months after their debut.

The agency announced, "First, we would like to thank fans for their love and support toward bugAboo. We would like to deliver an announcement regarding bugAboo's group activities. After debuting and striving forward with the love of fans, bugAboo will officially wrap up group promotions as of today. Through a deep and lengthy discussion between the agency and the members, it was decided that the contracts of all six members would be terminated."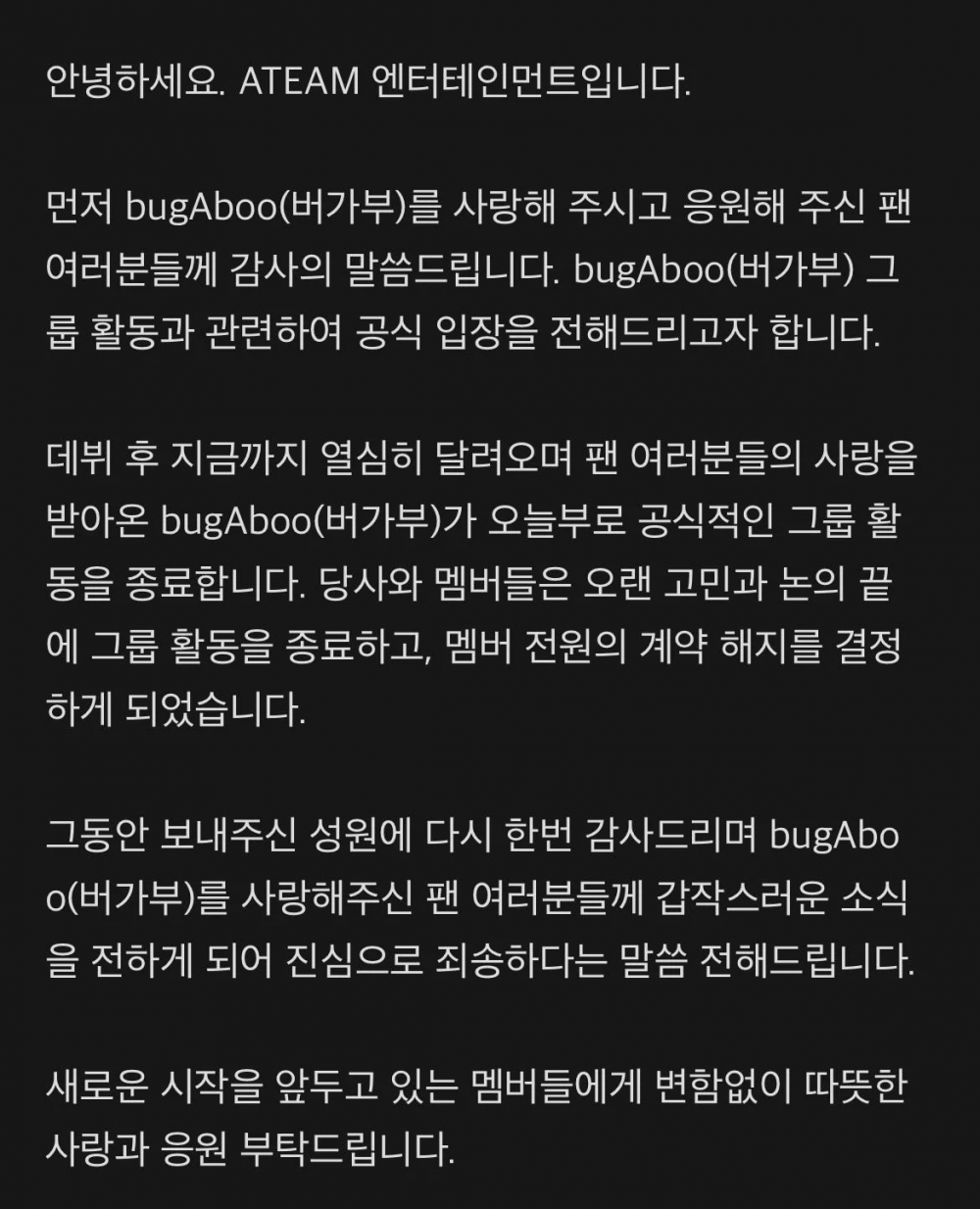 Many fans were disappointed after hearing the news of the group's disbandment and left their opinions about the matter in a popular online community.
Many of the fans wished the girls luck and hoped that they would be able to debut again with a new girl group, especially Choyeon, a former contestant on 'Produce 48.'
Fans commented, "They weren't that bad, it's too bad they disbanded," "COVID restrictions were lifted, they should have waited out longer," "In-person performances are possible now, the agency gave up too quickly," "BugAboo wasn't too bad, it's so sad," "What will happen to Choyeon?" "I wish Choyeon debuts with another group," "I feel so sad," "Poor girls, I feel bad for them," "Better to disband early than disband late with nothing," "They were rookies too," "Choyeon and Eunchae," and "I really hope Choyeon debuts again."