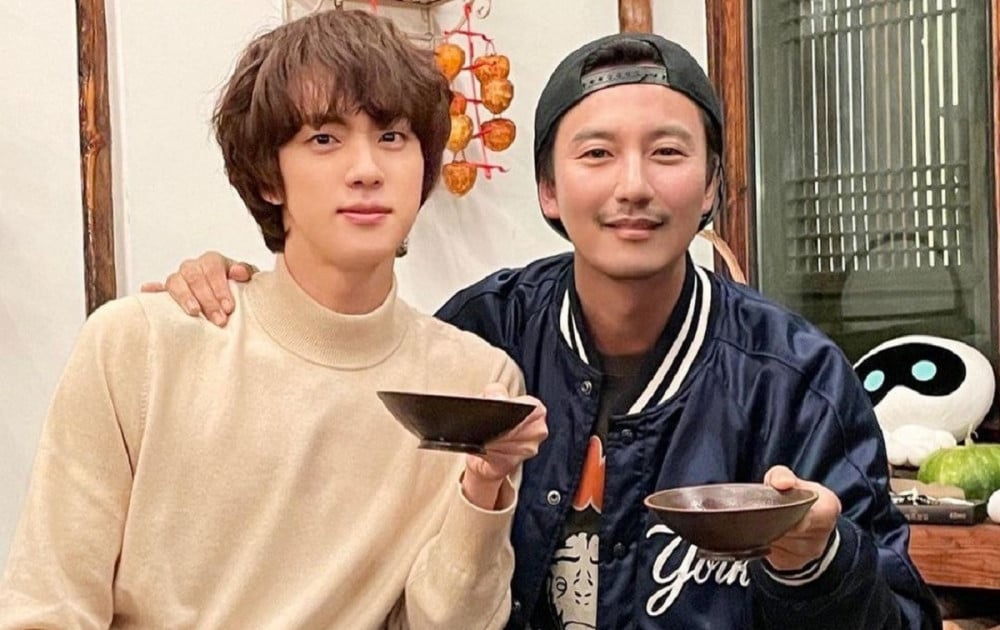 Kim Nam Gil and Jin seem to cherish a precious friendship.
On an online community forum, netizens shared words expressing their love for the BTS member's friendship with the actor. As seen previously, Kim Nam Gil bade Jin farewell before his military enlistment. According to the comments, the actor had used his one day of freedom while working in order to spent time with Jin.
On his Instagram, Kim Nam Gil uploaded some photos taken with Jin, along with the caption "hard-working and healthy Jin."

Reactions include:

"They are both SO good-looking"
"Thank you, Nam Gil hyung nim..."
"Love both of them"
"Why am I crying"
"I am getting teary-eyed"
"I can't believe he used up his free day off work to see Jin"
"Thank you for these photos T_T"
"How are both of their faces so small..."
"HANDSOME"
"Hope to see Kim Nam Gil visit him during his service, too!"