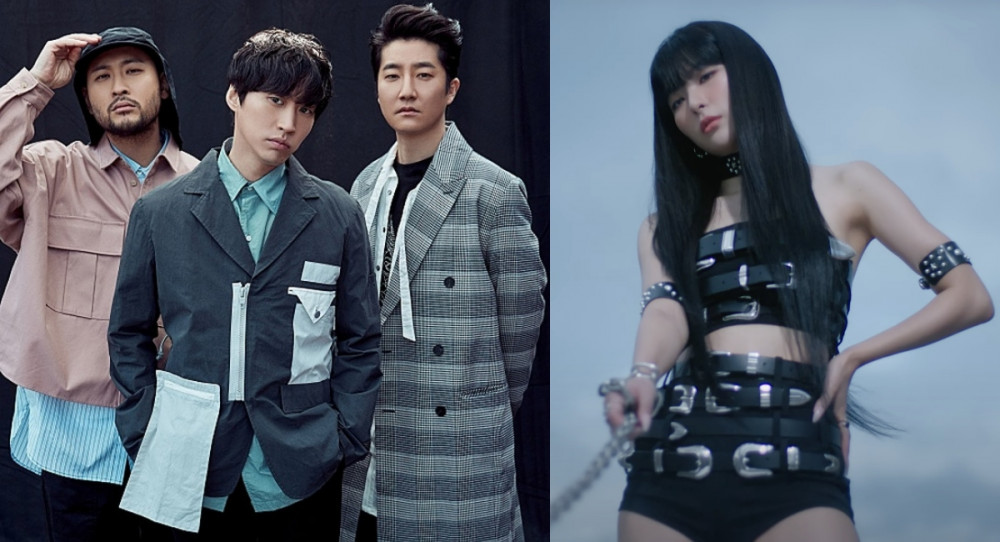 Korean music is continuing to find its home on a number of year-end 'best of' lists!
On December 2, the British edition of GQ unveiled their 'The Best Albums of 2022' year-end list, naming 29 different albums spanning a wide range of genres. While other selections include Taylor Swift's 'Midnights,' Drake's 'Honestly, Nevermind,' and Rosalia's 'MOTOMAMI,' the list also included two albums released this year by Korean artists – Epik High's 'Epik High Is Here 下, Pt. 2' and Red Velvet member Seulgi's solo debut EP '28 Reasons.'

"Korean hip-hop juggernauts Epik High have been mainstays and influencers in the genre for the past 20 years, and part two of their previous album (which came out in 2021) deals with the question of where you can go once you've said everything you set out to say," the outlet explained. "Over the course of their two decades together, the trio has been famed for their ability to master different styles of hip-hop and tackle sensitive themes like mental health and rage. A hearty mix of introspection, self-assuredness and scrutiny about the world around them, 'Epik High Is Here 下, Pt. 2' tackles the very human reaction to feeling like the world is starting to move on without you and wondering whether you should let it. Leader of the group Tablo has hinted that the serendipitous package of 20 years and 10 albums could neatly put a bow on their time together as a group, and if this is the last album we get then it leaves a fitting legacy."
Meanwhile, for Seulgi, the outlet expressed anticipation for even more solo music from the member, writing, "A member of the hugely popular K-pop girl group Red Velvet since 2013, '28 Reasons' is Seulgi's debut solo record. It's only six songs, technically making it more of an EP, but when a release is as realised and complete as this we're willing to let it slide. The tracks are erratic, jumping from late 90s R&B to hyperpop to Japanese citypop, but the consistency lies in Seulgi's masterful command over her uniquely powerful voice that sounds as comfortable on the airy 'Bad boy, sad girl' as it does on the Bond theme-esque 'Dead man running.' Good things clearly come to those who wait, but we hope it won't have to be another nine years before we see what else solo Seulgi has to offer."


Meanwhile, 'Epik High Is Here 下, Pt. 2' is one of the many albums reviewed by allkpop's staff this year. Read the full review, including one for the "Super Rare" music video, here.