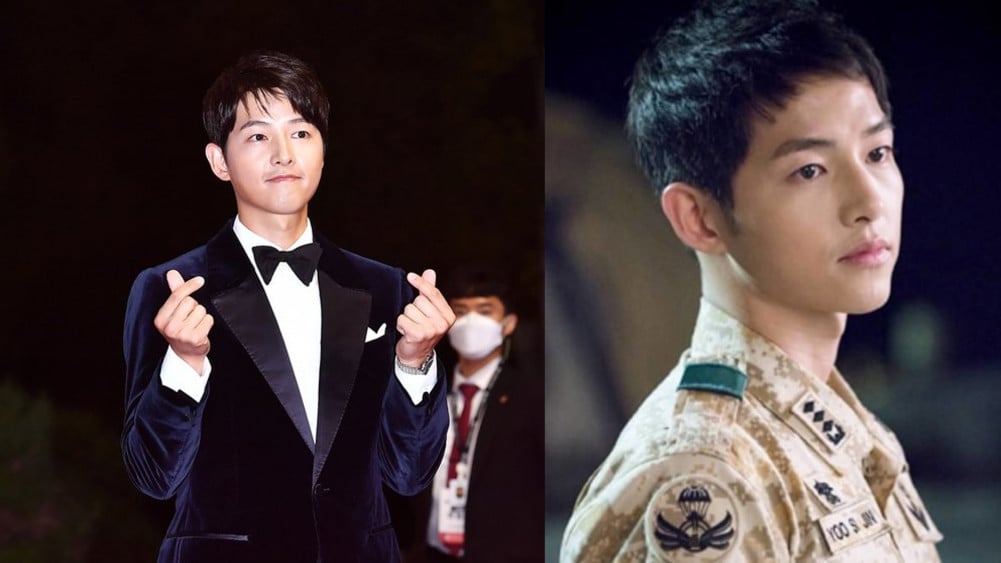 It's no surprise that Song Joong Ki's recent appearance in "Reborn Rich" has caused the drama to skyrocket in viewership ratings! But this isn't the only drama that has gained much love from fans - here are six other Song Joong Ki dramas that are worth re-watching!
1. "The Descendants of the Sun": Captain of the special forces, Yoo Shi Jin, finds himself falling in love with a doctor, and while their occupations make it challenging to carry on a strong relationship, Yoo Shi Jin gets a second shot at love when Dr. Kang Mo Yeon is sent to help the civilians where Yoo Shi Jin is deployed!
2. "Sungkyunkwan Scandal": A story focused on four handsome young students studying at Sungkyunkwan University during the Joseon Dynasty; this drama is a whirlwind of romance, friendship, academics, and more!
3. "Vincenzo": Working for the mafia as a consigliere, nothing calls for more trouble than being a part of the mafia, and that's the case for Vincenzo Cassano, who later finds himself getting involved with Lawyer Hong Cha Young after fleeing to South Korea.
4. "The Innocent Man": When Gang Maru finds himself imprisoned after covering up an accident for his best friend, who he's been in love with, well, let's just say he's out for blood. In a plot of revenge, Gang Maru takes it upon himself to do whatever he can to bring down his best friend from her high horse. How does he do it? By stealing the heart of her stepdaughter.
5. "Arthdal Chronicles": A fantasy-based drama focused on the ups and downs of mythical heroes living in a virtual land called Arth, the cinematography of this series is one you don't want to miss!
6. "Get Karl! Oh Soo Jung": Although he wasn't a lead character, Song Joong Ki plays the role of a reporter. What's even more great, even though he didn't have a major role early in his career, he made a lasting impression for after this drama. Song Joong Ki became known for his "shoulder acting!"
It's truly remarkable to witness the immense love and admiration that Song Joong Ki has garnered through his captivating performances in some of the most iconic K-dramas; his talent and skill as an actor are unparalleled, and I am eagerly anticipating what he has in store for us in the future!