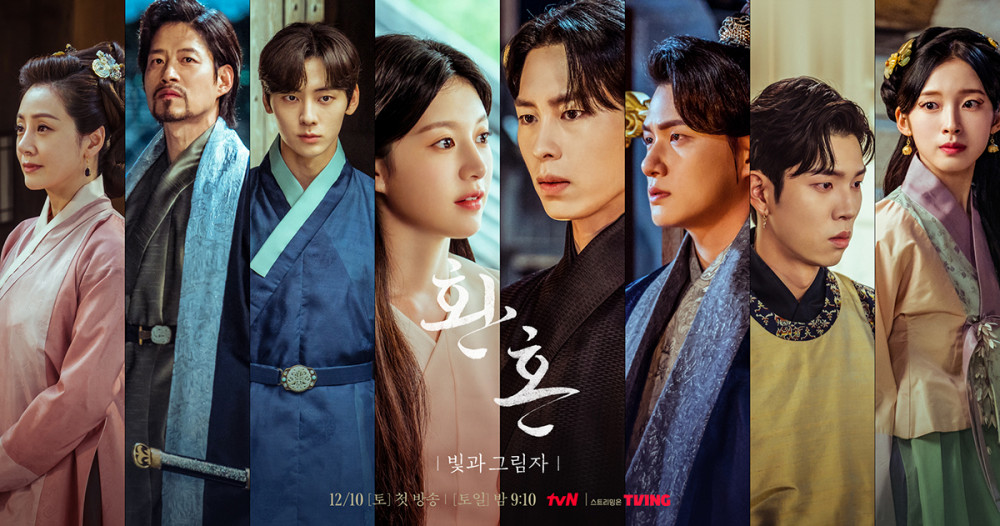 tvN's 'Alchemy of Souls' is finally back with season 2, 'Alchemy of Souls: Light and Shadow'.
On November 12, tvN unleashed a dramatic group character poster featuring the drama's lead cast, hinting at the point from which the story will unfold approximately 3 years after the events of season 1.
In the poster, stars including Lee Jae Wook, Go Yoon Jung, Hwang Min Hyun, Yoo Jun Sang, Shin Seung Ho, Oh Na Ra, Yoo In Soo, and Oh My Girl's Arin are ready for action, each harboring their own desires, aspirations, and fears. Viewers will undoubtedly notice the reappearance of Go Yoon Jung in the center of the poster, returning as a mysterious woman who wears the face of Nak Soo, but whose true identity remains unknown.
Viewers will have to wait until December 10 at 9:10 PM KST to find out how what fate has in store for these heroes and heroines in tvN's 'Alchemy of Souls: Light and Shadow'!