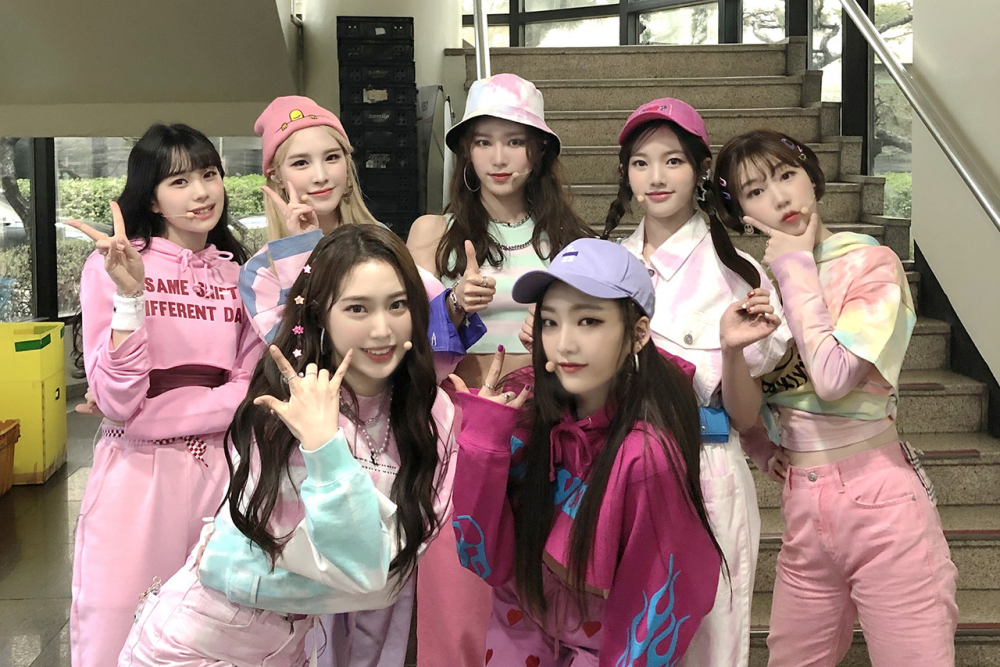 When you're looking at your Instagram feed, you'll notice many idol stars' feed photos in similar backgrounds. You'll notice it, especially more if you're favorite idol group is promoting an album at the time. The background looks something like this.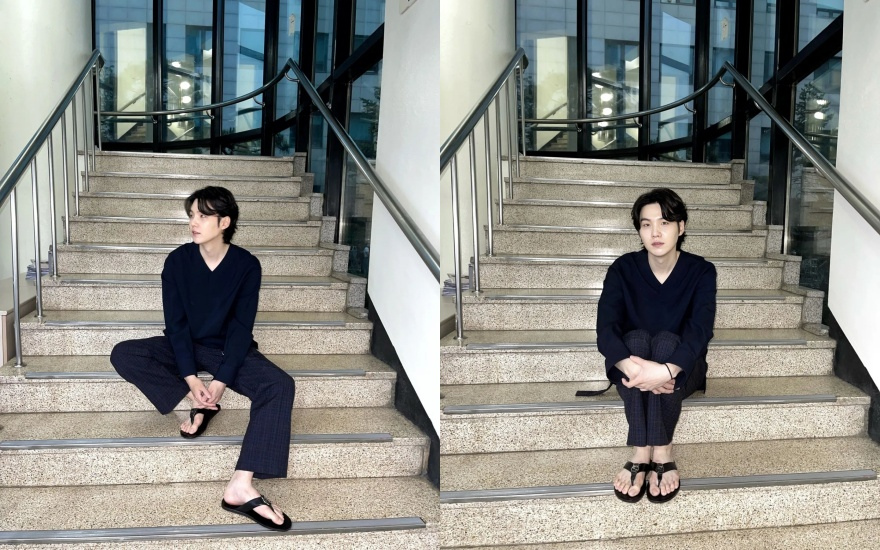 The photo above is taken by none other than worldwide superstar BTS' Suga. And this place is no fancy photo set -- this is actually the behind-the-scenes backstage area of KBS 'Music Bank's set! It somehow became to be the "hot spot" for photos amongst k-pop groups and artists, and it's a place you'll commonly see photos taken by your favorite idol groups.
So who made this place "the hot spot"? There is plenty of talk about who made this place the unofficial mandatory photo zone, but many netizens claim that Oh My Girl's Seunghee can take credit for it. And you'll know why she can take credit for it - it's not your ordinary stair set photo.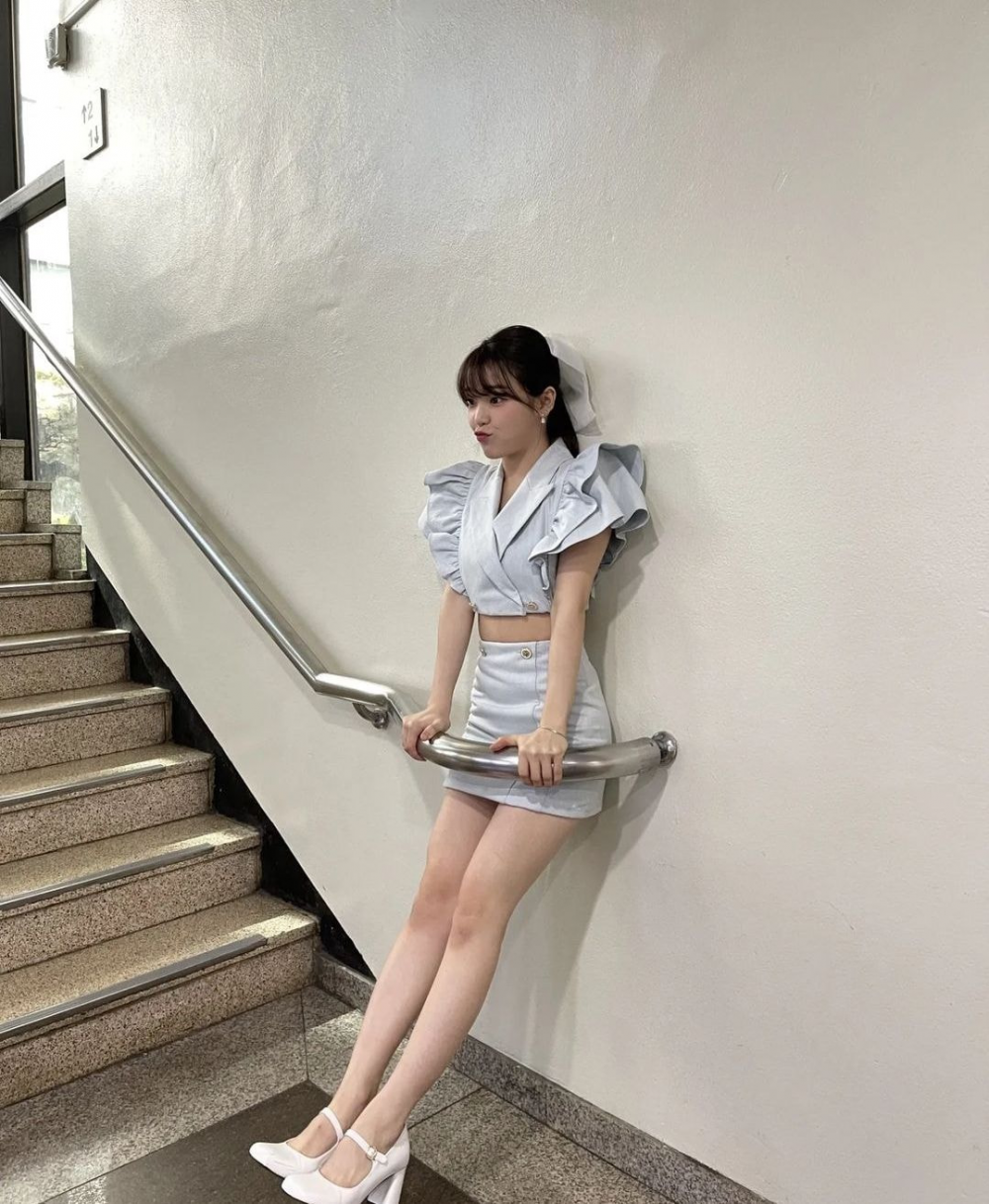 As you can see in the photo above, she posted this on her Instagram. Notice how she fit her entire body on the handset of this staircase. Okay -- we know k-pop stars are pretty slim and slender, but that is also a very wide gap! This photo became hot amongst the public AND celebrities, and k-pop stars began taking photos here left and right.
Soyou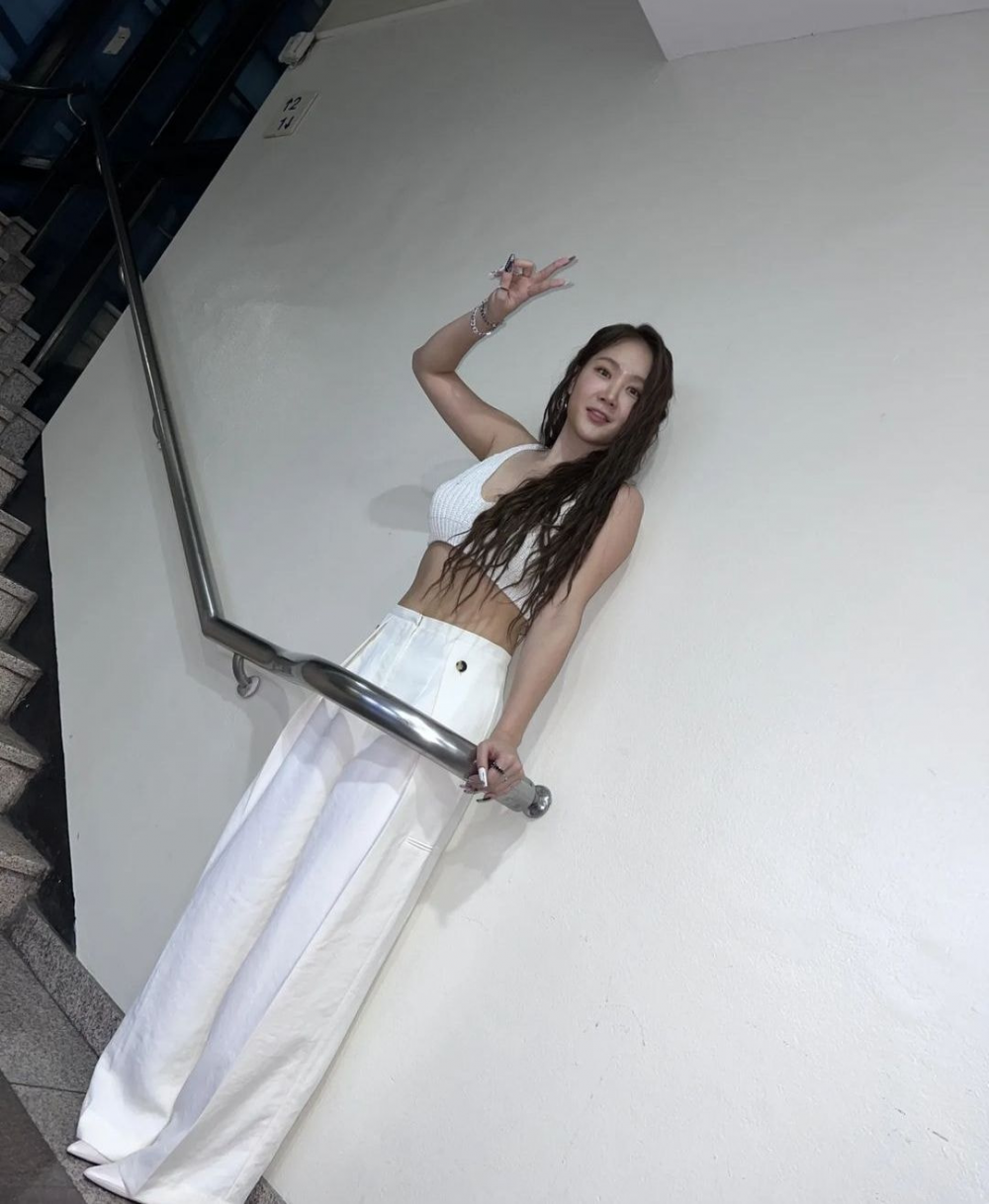 Lee Jin Hyuk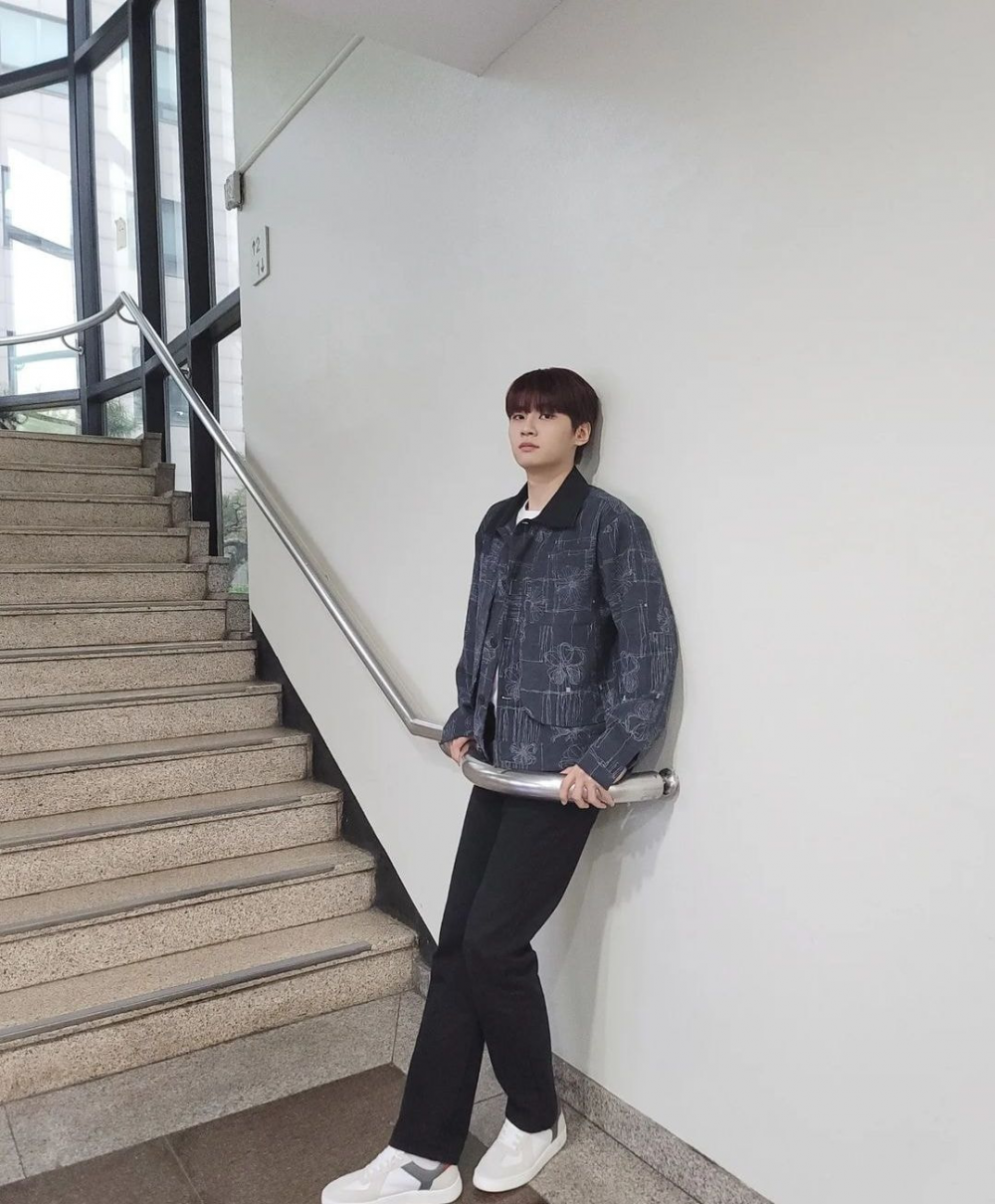 Koyote Shinji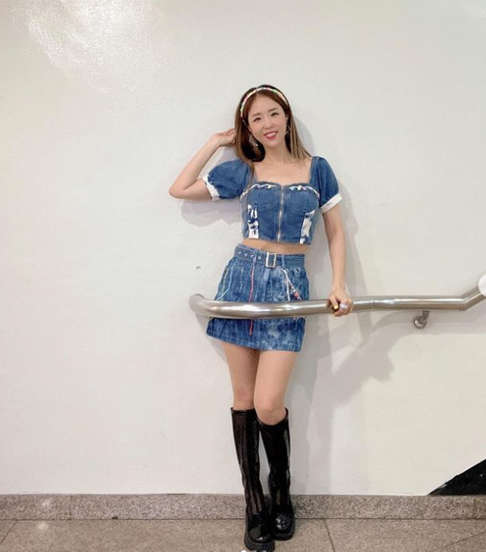 Even veteran singer Shinji took her fair share at this photo hotspot!
And, of course... there were some stars who had some trouble at this photoshoot...
BTS' Jin shows some comedy by portraying that he was stuck there, giving fans laughter!
But besides the handles of the stairs, the stairs itself became a hotspot for k-pop groups, and you'll see many groups taking their photos here!
TRI.BE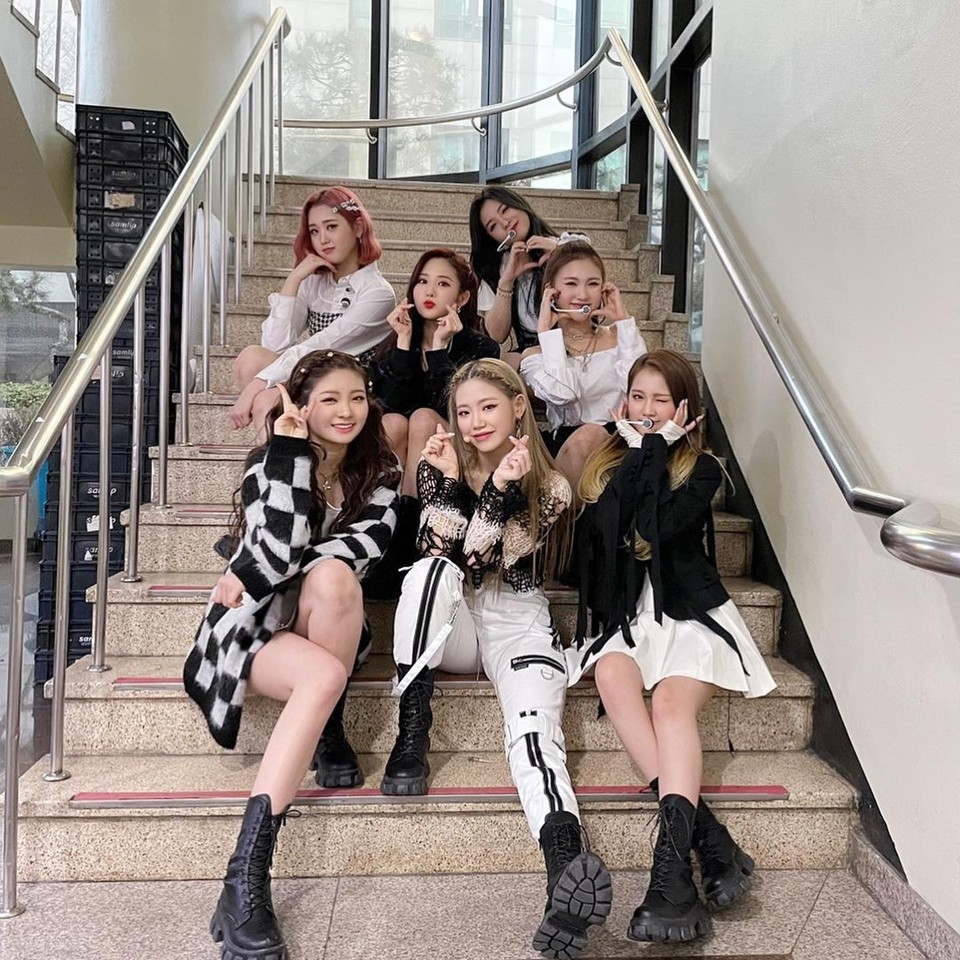 STAYC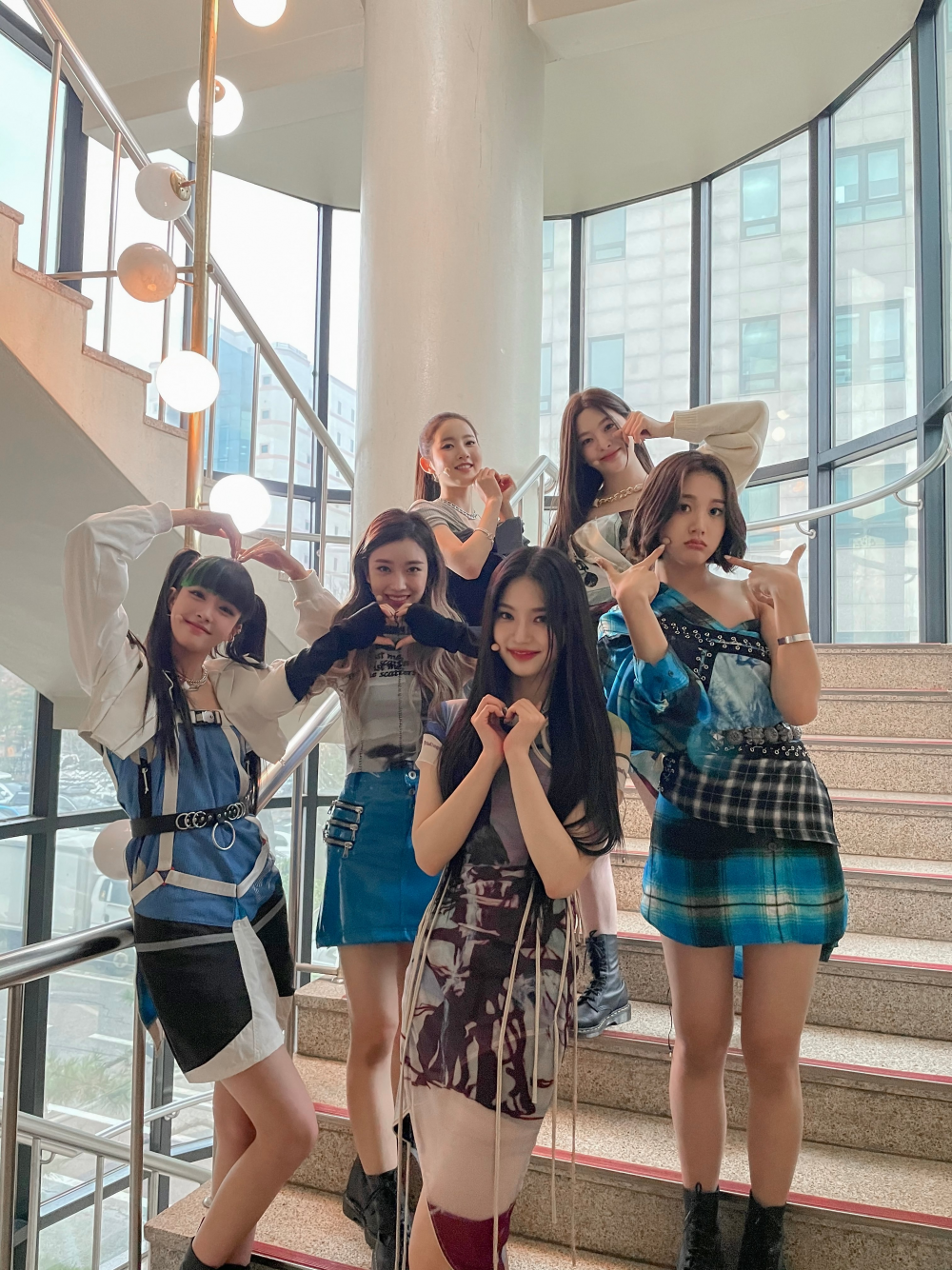 ONF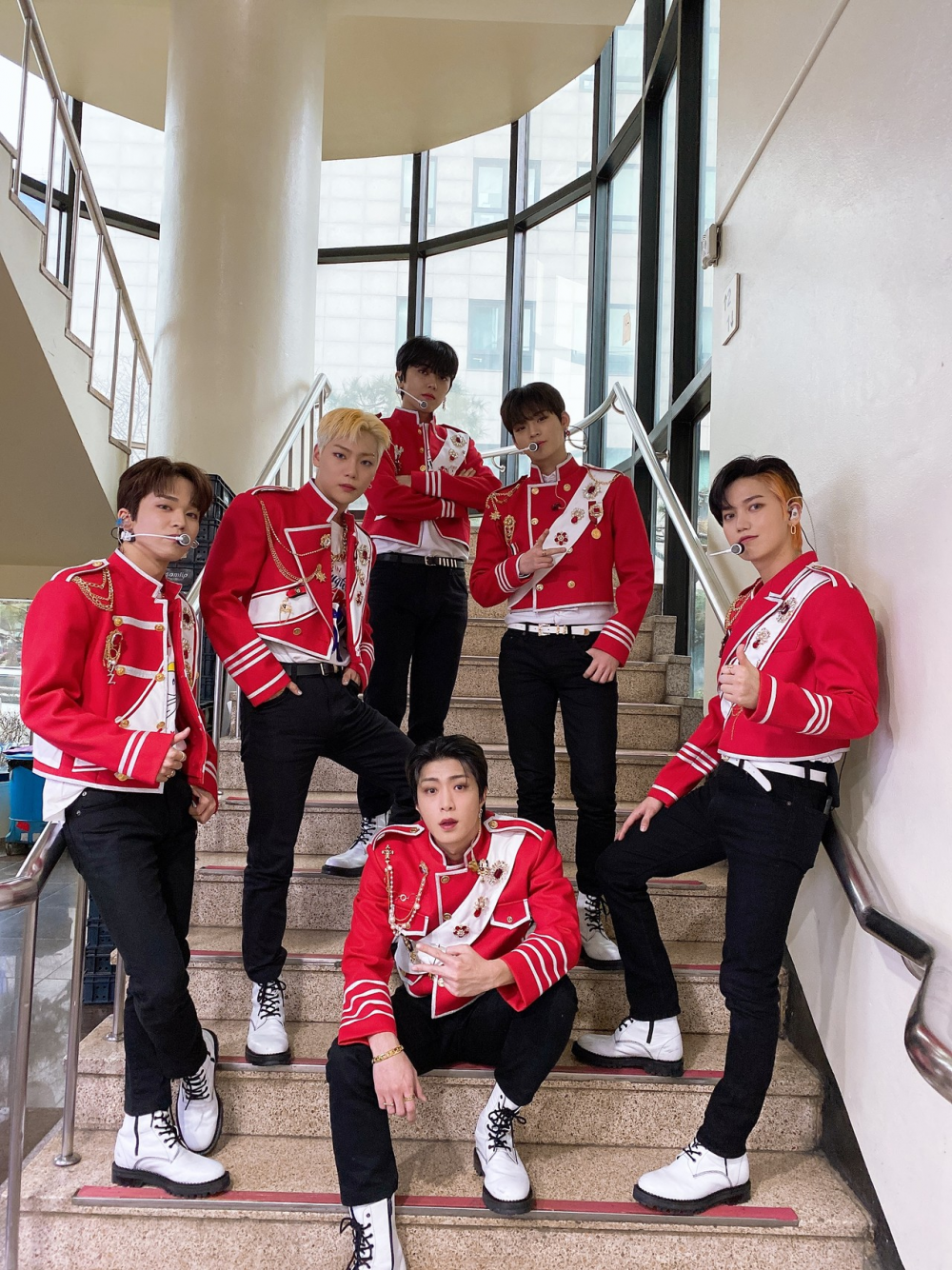 Golden Child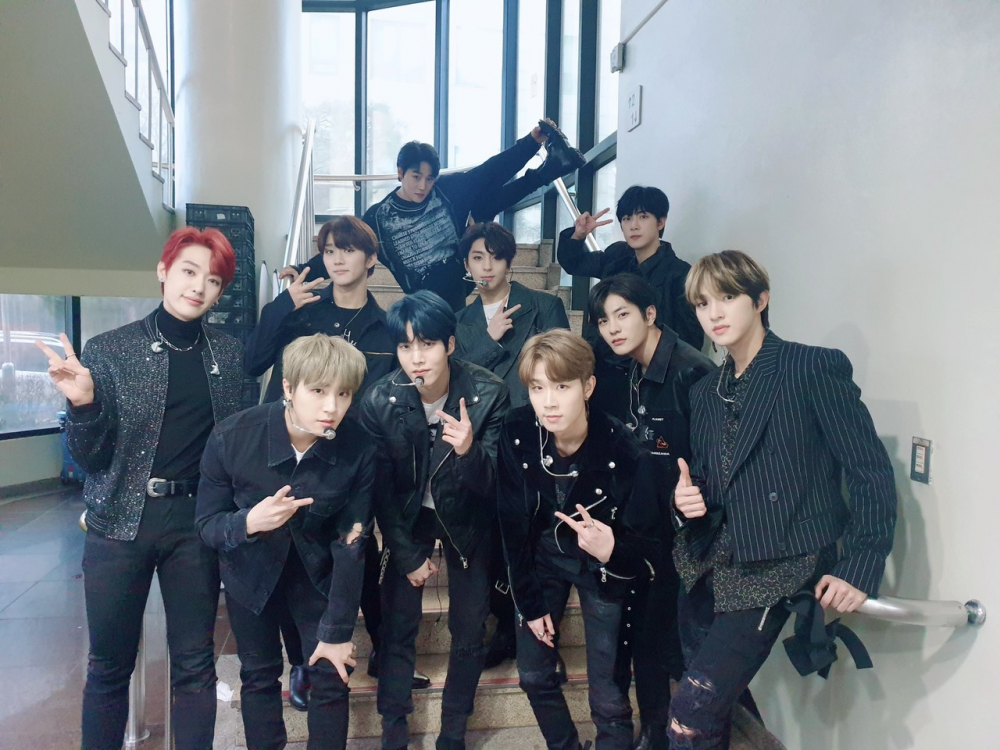 PENTAGON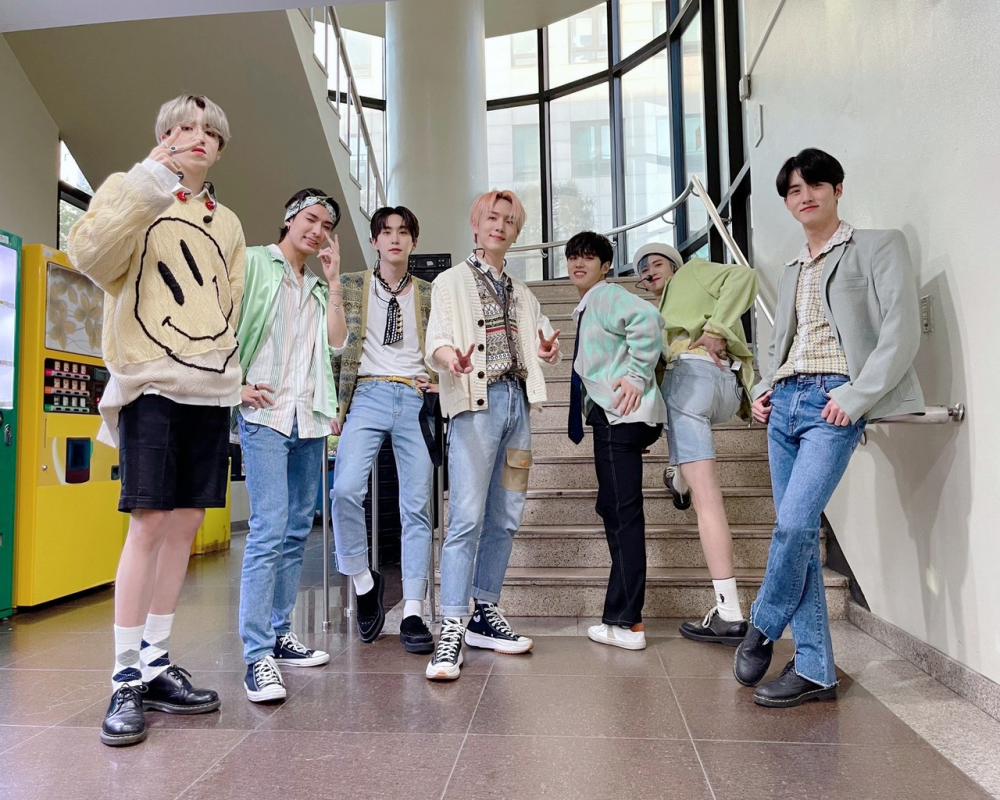 Dreamcatcher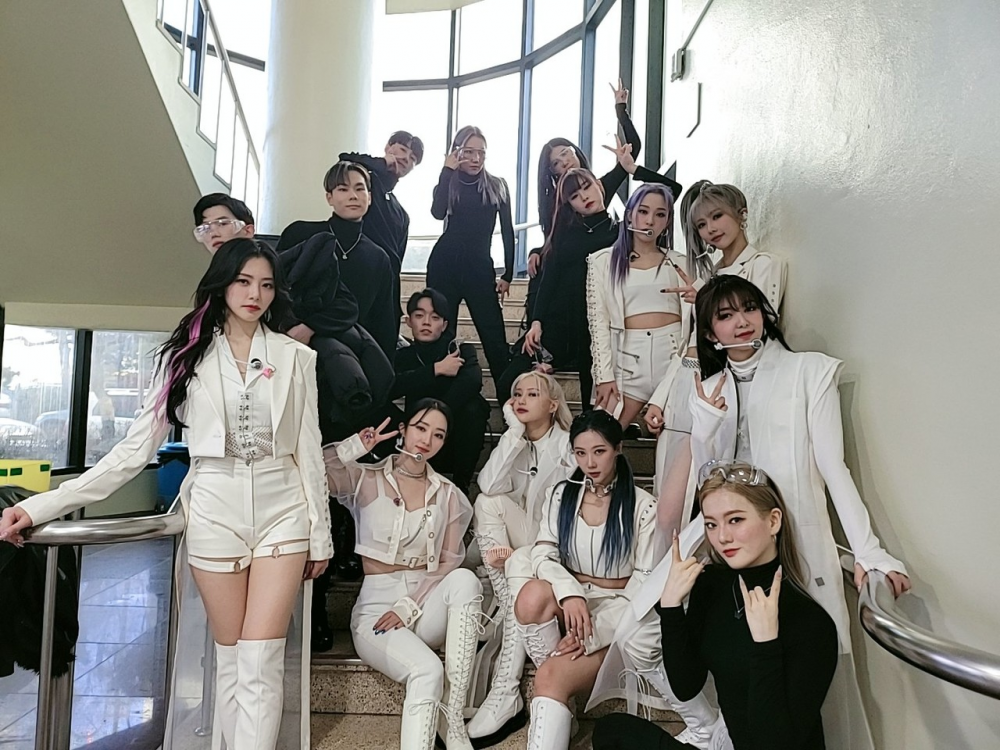 WJSN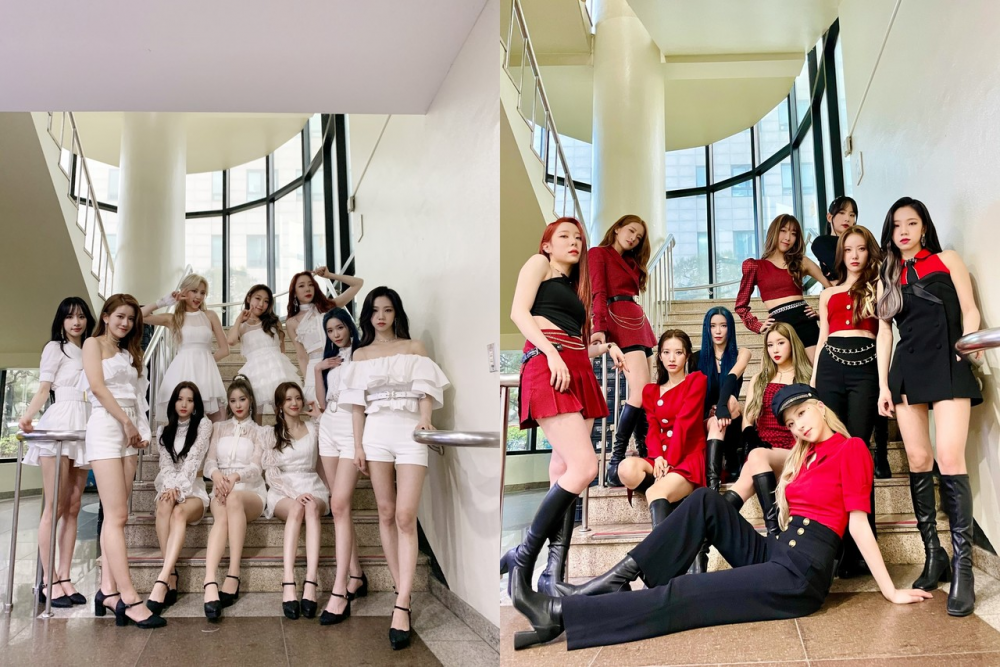 There is a saying... There are idol groups who have never been here, but there are no idol groups who have only been here once. Even fans know exactly where this photo zone is, and it's a must-stop-by place if you are performing at Music Bank this week! It's especially great because many of these groups are in their performance outfits, showing off an even more photogenic look for their fans!
What are your thoughts on this photo zone? Nothing too special, but it sure captures these stars beautifully! Is there an idol group shot at the Music Bank stair photo zone that you absolutely admired? Make sure to let us know in the comments below!