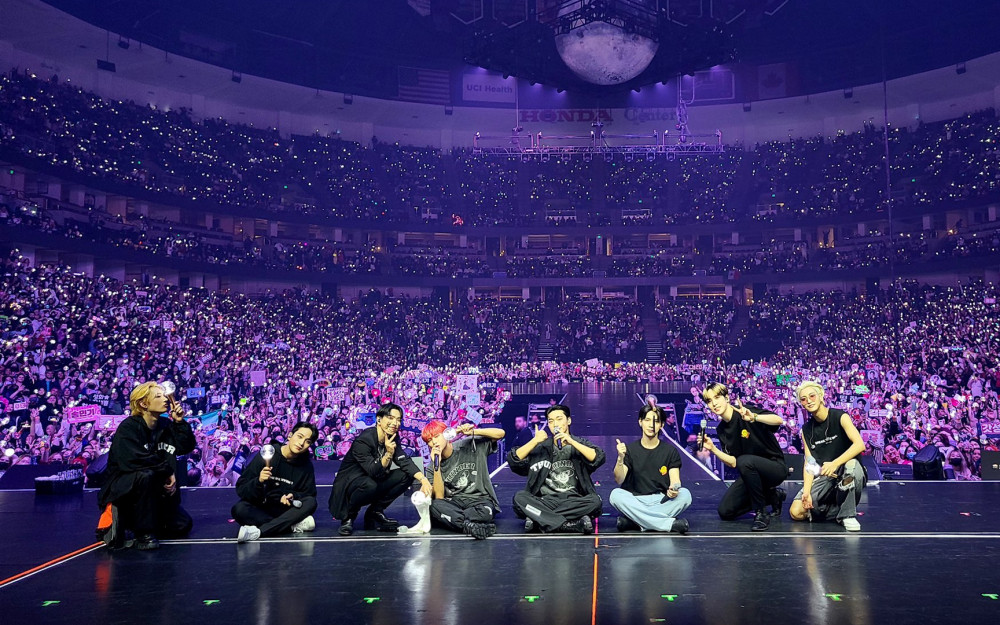 ATEEZ is an eight-member boy group formed by KQ Entertainment and debuted back in 2018. Since their debut, the boys have been consistently racking up popularity and growing a solid fanbase.
ATEEZ is one of the few groups that has a stronger fanbase outside of South Korea.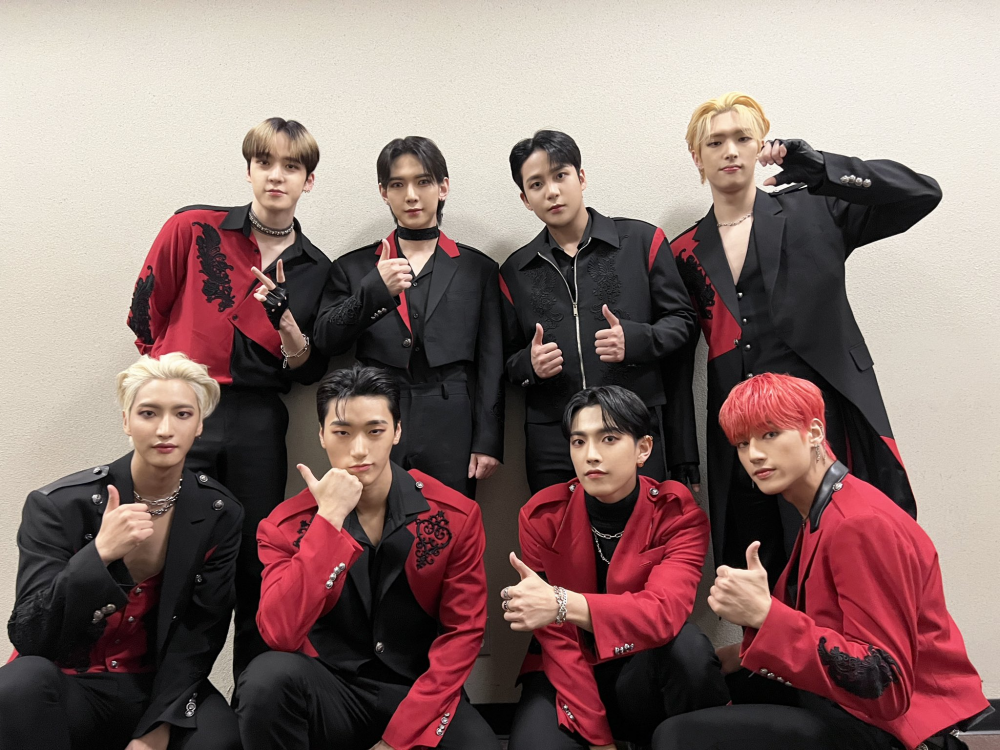 That is why one Korean netizen brought to attention the size of ATEEZ's popularity overseas and included a photo of one of their tour concerts.
In fact, ATEEZ has been selling out tickets to their concert in various large venues home to NBA teams proving their impressive popularity.
Starting in late October of this year, ATEEZ started their world tour 'THE FELLOWSHIP: BREAK THE WALL.' The boys are scheduled to continue their tour until the end of this year and have visited various cities in North America. Just recently, ATEEZ had two sold-out shows on November 21 and November 22 at the State Farm Arena, home of the Atlanta Hawks.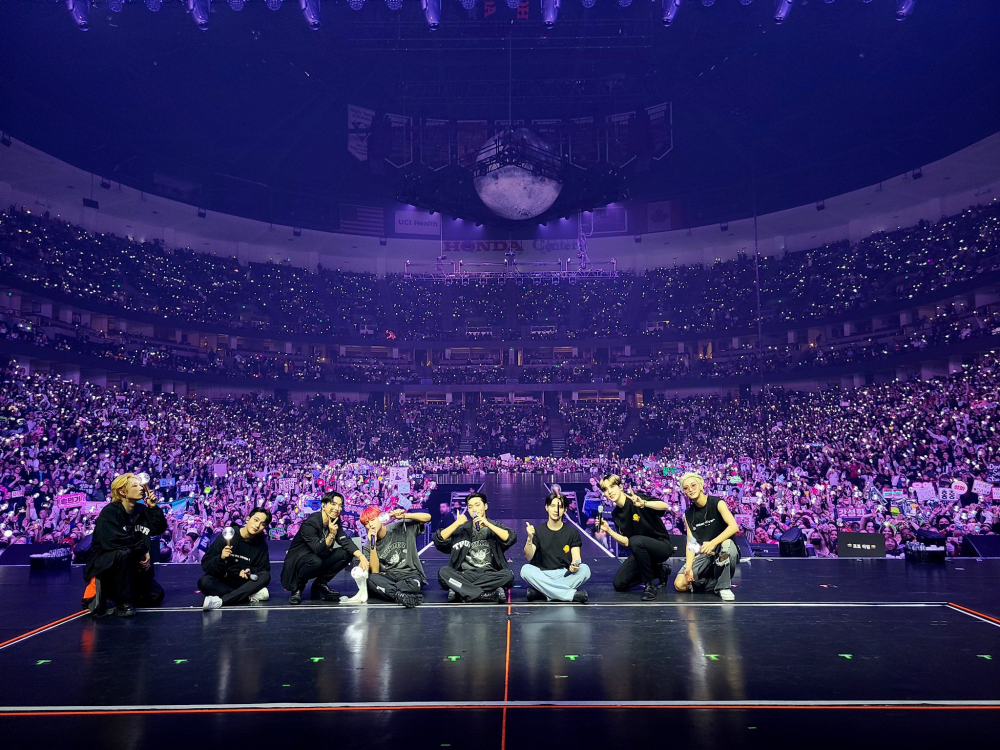 Impressively, ATEEZ is also scheduled to hold two concerts at the Prudential Center in Newark, New Jersey.
Many K-netizens are impressed by the venue sizes and the fact that the boy group is holding two nights of performances in the same venues in some cities as BLACKPINK, one of the biggest K-pop girl groups of this generation. They're doing this even though ATEEZ held their 'ATEEZ WORLD TOUR THE FELLOWSHIP: BEGINNING OF THE END' tour, where they visited Chicago, Atlanta, Newark, Dallas, and LA in January 2022.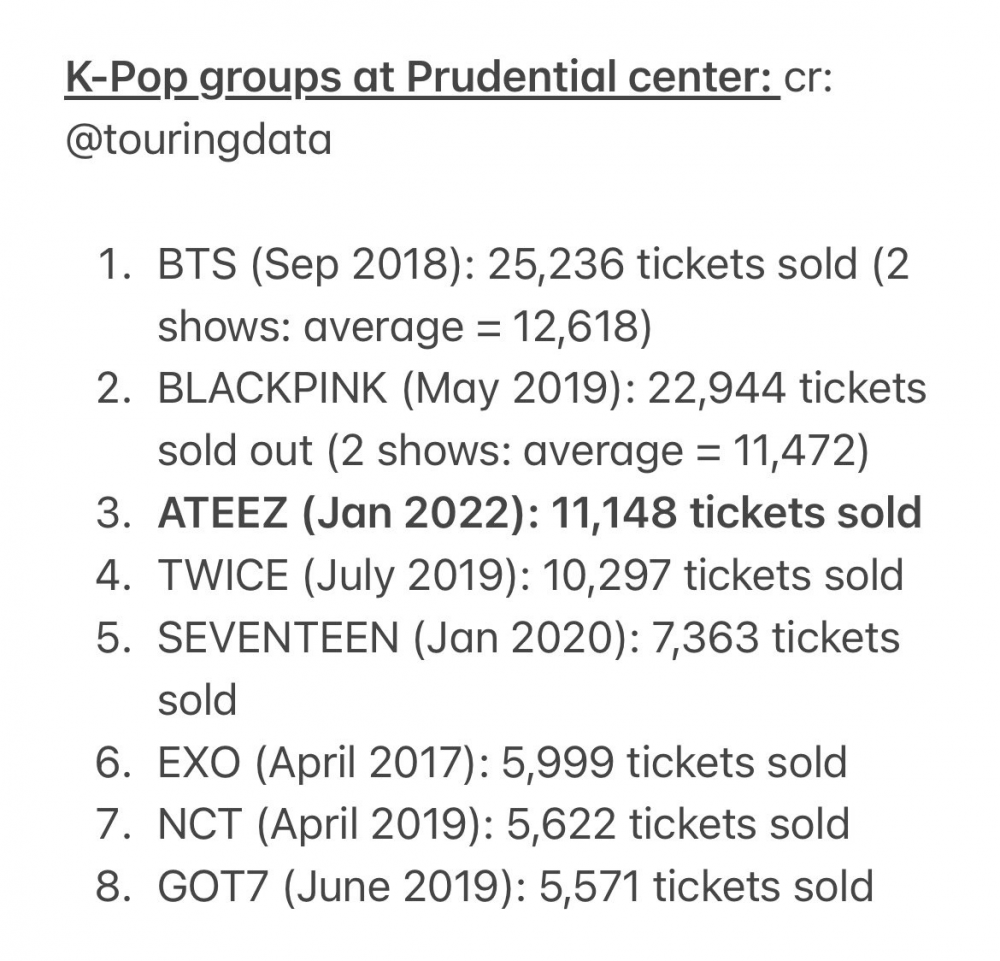 Netizens commented, "That's amazing," "This group is so good at performing. They are always on point whenever I see them on music programs," "They are really popular overseas," "This is why agencies make male idol groups," "Wow," "Yeah, it's ridiculous how some people say they're flops," "They work hard and are talented...they're all nice too," "They're doing big things coming from a smaller agency," "This is because they are good at performances," "I was really surprised when I saw them sell out tickets in North America and Europe," and "Their agency really hit the jackpot."