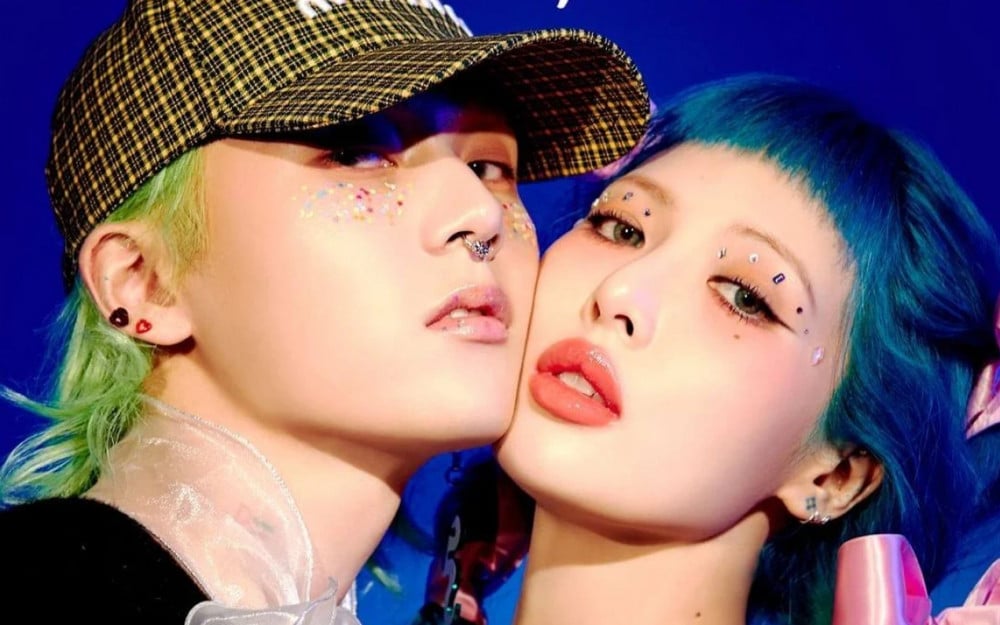 On November 30, HyunA announced that she and Dawn were no longer together.
The two idols, who've been dating since 2016, have officially gone their separate ways. HyunA posted on Instagram, "We broke up. We decided to remain good friends and colleagues. Thank you always for your support and for looking over us kindly."


This news has brought shock to fans and netizens as the couple was thought to have been engaged earlier this year.
K-netizens commented, "Oh no," "I guess that ring wasn't an engagement ring," "I thought they were already married," "I thought it was a joke," "Wow, Dawn pressed like on HyunA's post," "I thought he proposed," "I mean, they can break up, people break up all the time," "I'm so shocked that they broke up," "They were so lovey-dovey not too long ago," "What happened?" "They were my favorite celebrity couple..." "This is such a disappointment," "They were so good together," and "I don't think I haven't seen a celebrity couple that dated long who ended up marrying."