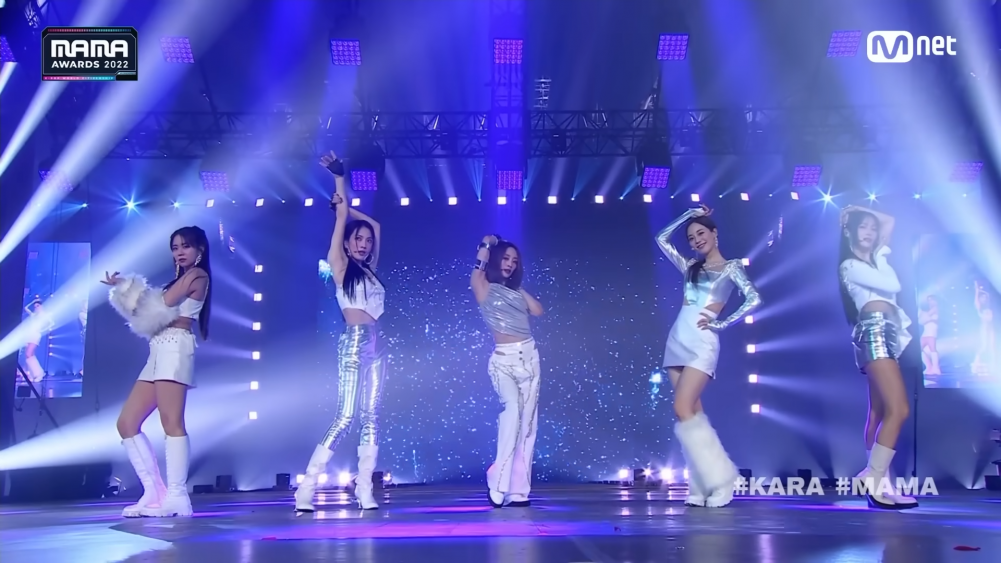 KARA made K-pop fans feel nostalgic about the second generation of K-pop with their performances at the '2022 MAMA Awards' on November 29.

The girls released their 15th anniversary album, 'Move Again' on the same day and adorned the stage together for the first time in seven years at the music award show. On this day, KARA performed "Lupin," "STEP," "Mr." and their newest song, "When I Move." KARA was one of the biggest K-pop groups in Japan during the late 2000s and early 2010s, topping the Oricon charts numerous times, so the fans at the Kyocera Dome in Osaka, Japan, were quite happy to see KARA perform.

"When I Move" is the title song of the girl group's 15th-anniversary album 'Move Again,' and it's their first Korean release since 'Full Bloom' in 2013.


Soon after the performances were over, social media platforms and online communities were filled with photos and videos of the girl group's performances as fans were overwhelmed with emotions after seeing their beloved group perform on stage again.
Fans were more than happy to see the girls on stage but also felt emotional as they miss the late Hara. Netizens commented, "I'm crying," "My tears keep coming out," "I missed them so much," "They are still so good," "I wanted to see them on stage for so long," "I miss Hara more now," "I love their new song too," "This was an awesome performance," "They are so gorgeous," "This is what you call K-pop," "The second generation was the best," "You have no idea how much I missed them," "They are still the best," "These were the songs I grew up with so it's making me so emotional," "They didn't age one bit," "This is really legendary," "I can't stop myself from crying," "This is so touching," and "These are the best songs."