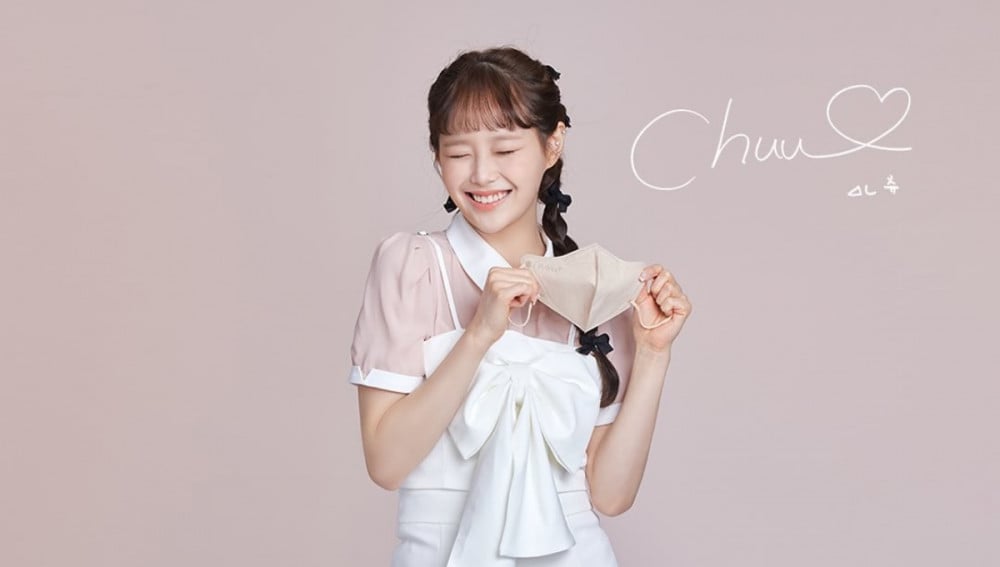 Another brand company sent their support for Chuu amidst her ongoing controversy with Blockberry Creative.
On November 30 KST, mask company Inspick Co. Ltd. stepped forward to release an official statement defending Chuu from Blockberry Creative's claims of her alleged power abuse. Chuu is currently still the main model for the brand Inspick Co. and in addition to revealing their plans to continue working with Chuu, Inspick defended Chuu by stating that all of their staff members only have good memories working with Chuu. This comes after the company Smart Snacks also expressed their support for Chuu.

Below is Inspick Co.'s official statement:

"Hello, this is Inspick Co. Ltd.
Regarding the issue involving Chuu (legal name Kim Ji Woo), who is currently working as a brand model for our company, we would like to share our position on the situation.
Our Inspick company is currently operating and we are still in communication with Kim Ji Woo regarding filming and promoting.
At our filming set, [Chuu] always did her best to show various sides to herself and despite the long and tiring process [of filming], she would even shout out "hwaiting" (Korean for "Let's gain strength") for the staff members. Her bright and kind appearance lifted the moods of everyone on set, leaving us with only good memories.
In addition, despite our sudden request for signed photocards, she personally signed them and sent them over herself without hesitating, which touched everyone's hearts. We hope that even little things like this will become widely known.
Inspick hopes that the truth behind the doubts raised in [Chuu's] current controversy is quickly revealed, and we send our support for her future activities.
From all the Inspick executives and staff members."