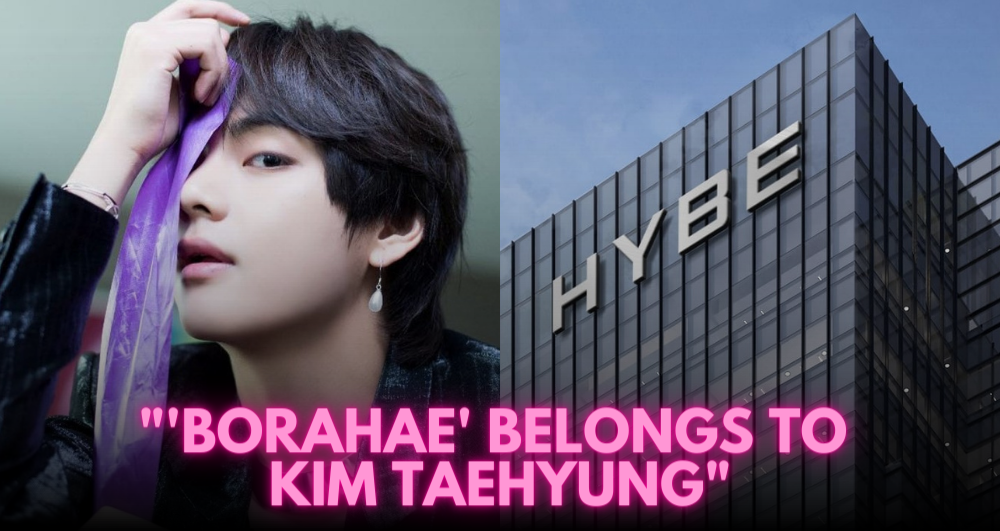 HYBE label has attempted to trademark the term "BORAHAE" under the company instead of its creator, Kim Taehyung, aka V of BTS.


The Korean Intellectual Property Office announced that they have rejected HYBE's application to own the trademark rights to the term "BORAHAE" that was applied last year.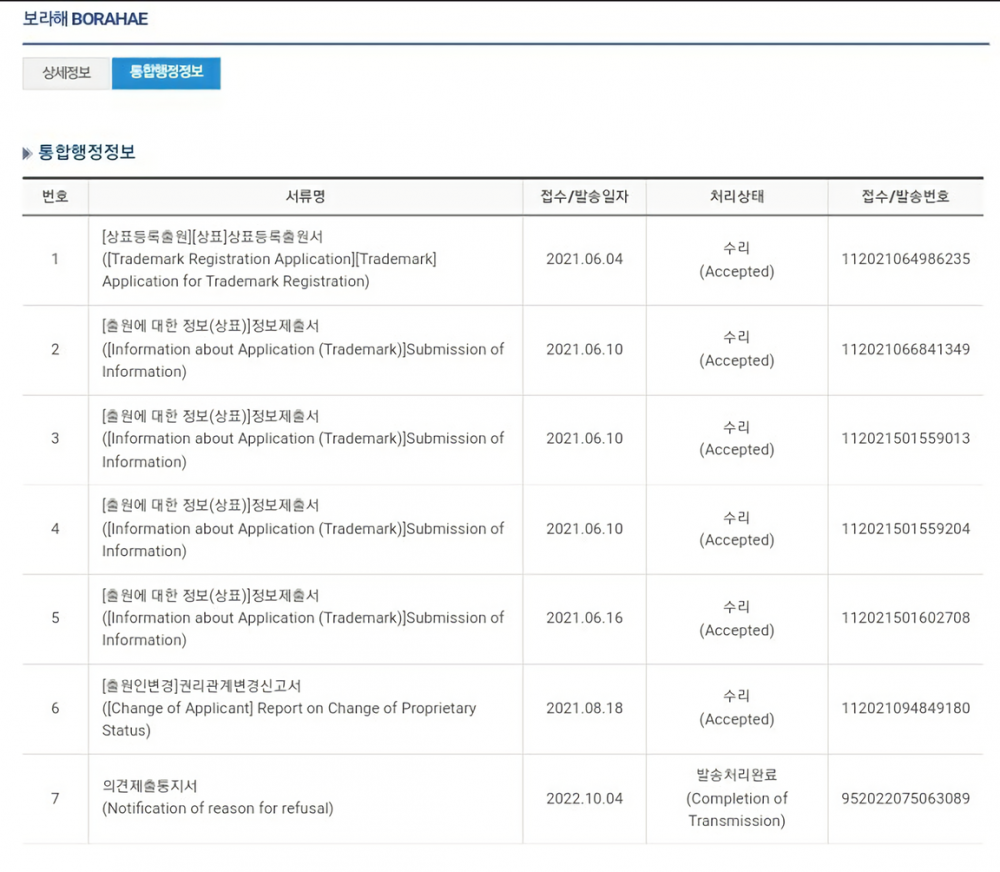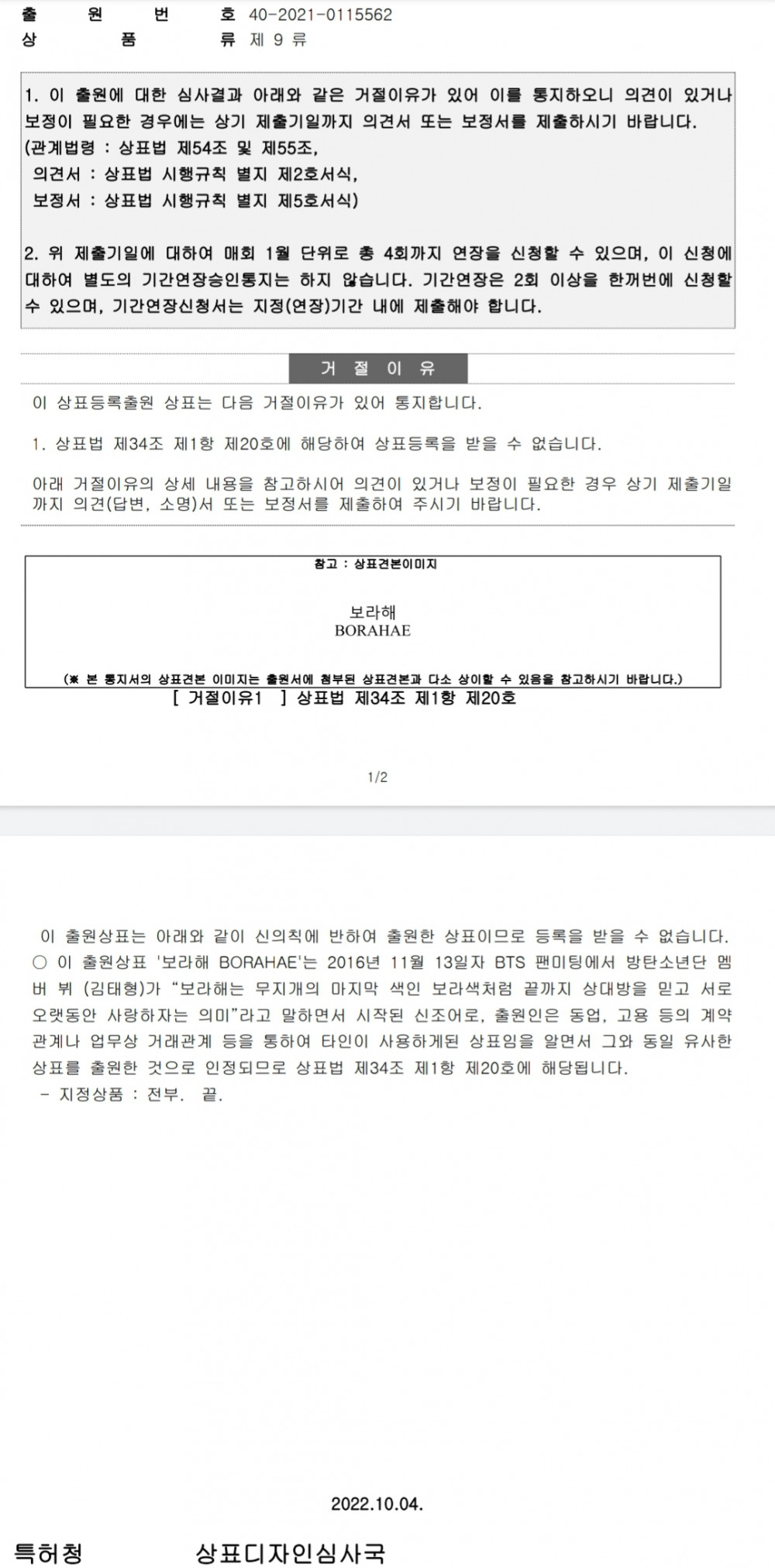 Reason for Korean Intellectual Property Office's rejection:

"Borahae" or "I Purple You" is a newly coined term that began at a BTS fan meeting on November 13, 2016, when BTS member V (Kim Taehyung) said, "Borahae means to trust the other person until the end and love each other for a long time like purple, the last color of a rainbow."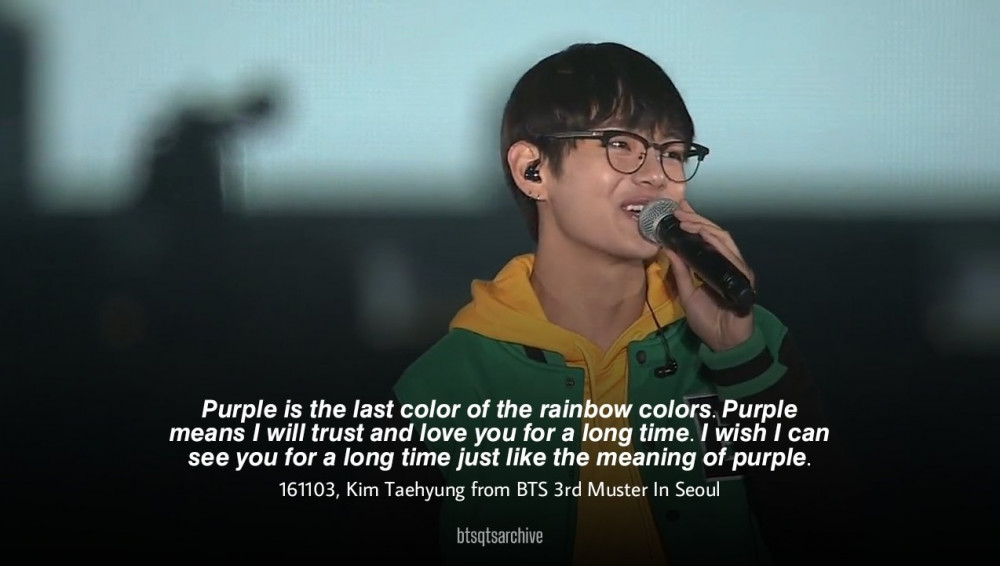 However, HYBE requested the same trademark application despite being aware that a similar trademark is already being used by others through a contractual relationship such as a partnership, employment, or transactional business relationship.

As Kim Taehyung is under a contractual relationship with HYBE, the company's application for the same trademark falls under the provisions of Article 34 (1) No. 20 of the Trademark Act.

"Any trademark for the registration of which an applicant applies on goods, which is identical or similar to such trademark, while he or she is aware that another person uses or intends to use the trademark through a contractual relationship, such as partnership or employment, or business transactional relationship, or any other relationship." - Article 34 (1) No. 20 of the Trademark Act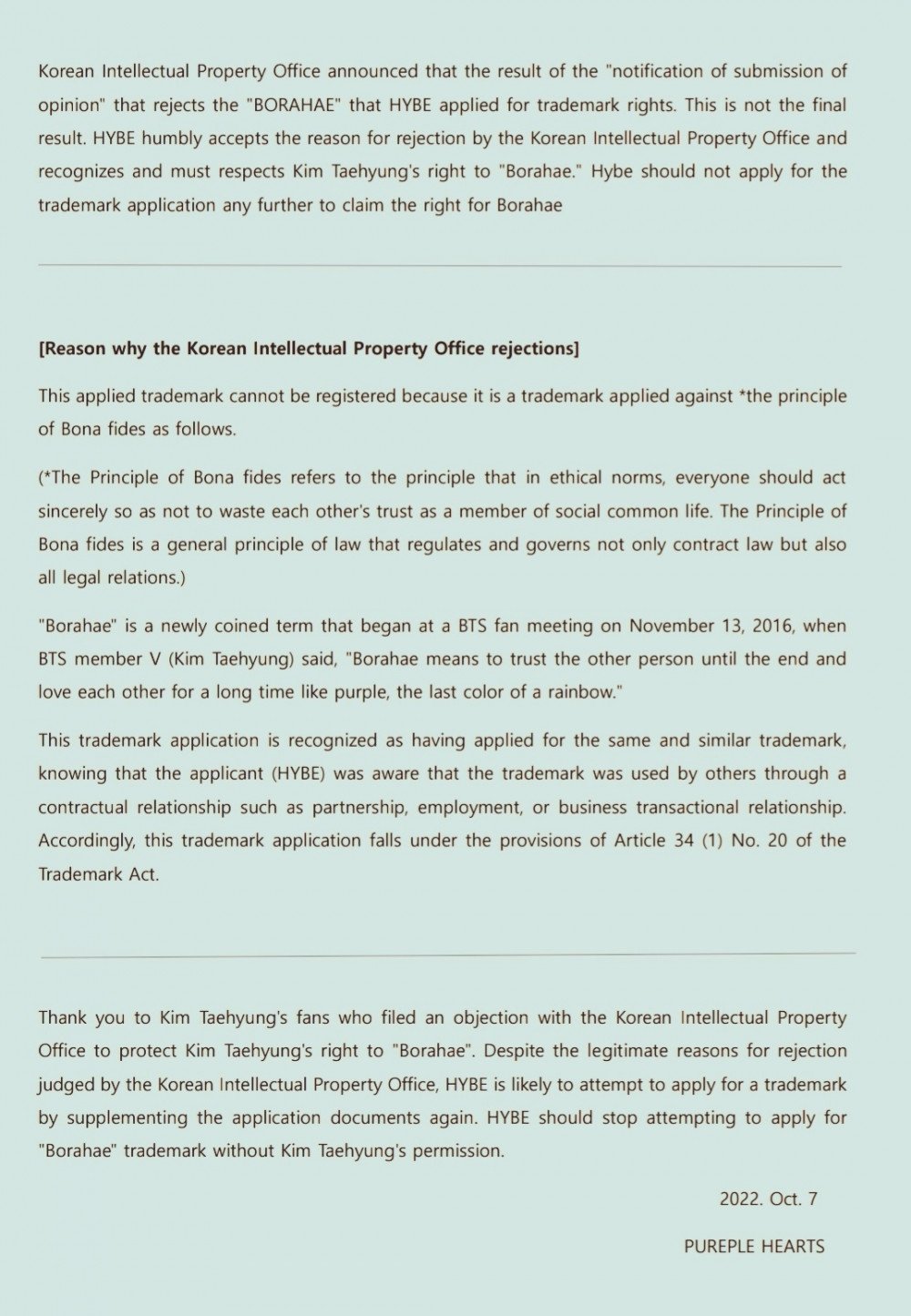 However, the decision is not final.


Currently, Taehyung does not officially own the copyright to "BORAHAE," but the IPO recognizes him as its creator. HYBE can either make another attempt to gain the trademark rights or give credit where it's due and apply it under the name of "Kim Taehyung."
Even other BTS members have agreed that the trademark should be under Taehyung's name.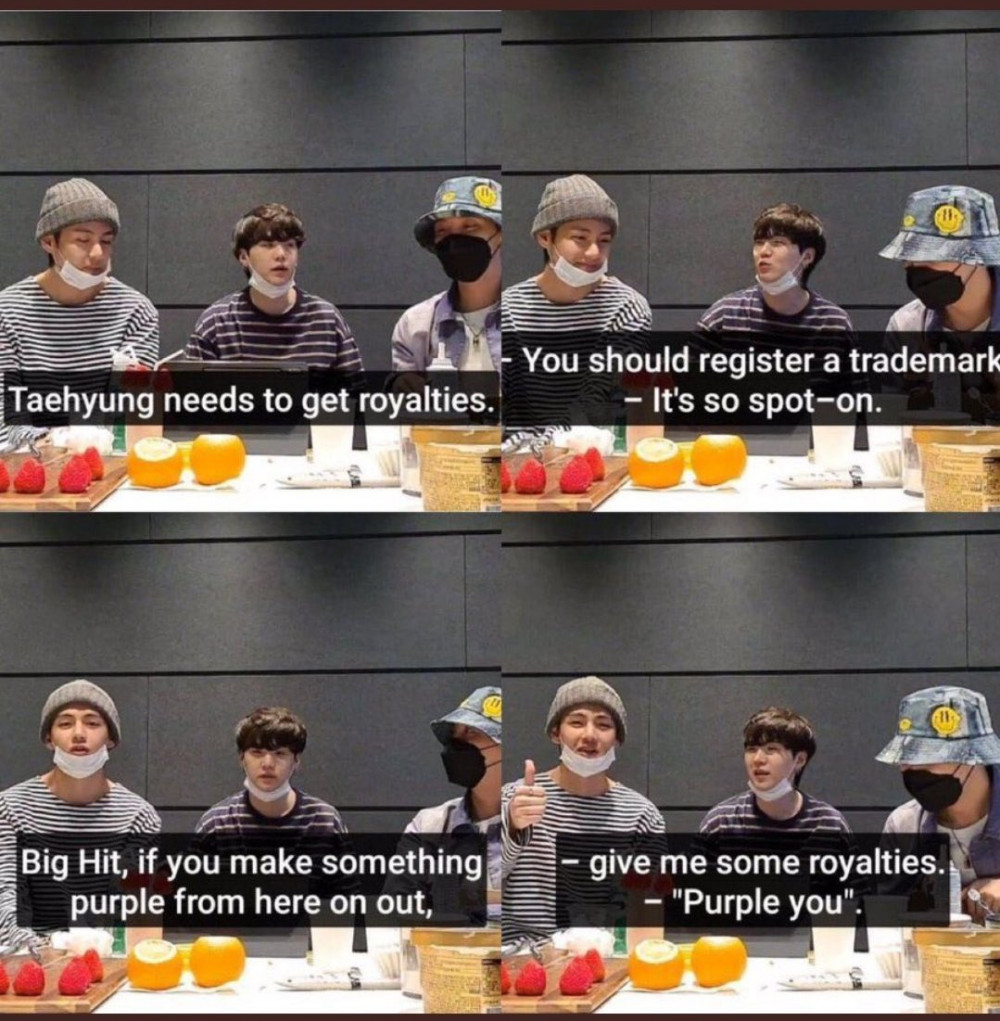 Even without an official copyright, Taehyung is already recognized globally by both fans and industry professionals as the owner of the term.
In September 2021, Park Sungwoo of the Korean Intellectual Property Office talked about BTS trademarks and recognized "Borahae" as a phrase coined by V on YTN Radio.

Upon hearing the news, ARMYs expressed their disappointment with HYBE's attempt to bypass the creator instead of giving Taehyung the credit he deserves.

#BORAHAE_YOURS_KIMTAEHYUNG also trended on Twitter as fans shared their thoughts about the trademark issue and their frustrations about the company's actions.
What Taehyung has created has expanded beyond just a symbolic phrase and is now an integral part of BTS's brand and image that is used in the official marketing for their collaborative projects.
Companies and music labels have a reputation for taking advantage of artists under them. Fans are praying for a positive outcome to the trademark issue that will be in favor of Kim Taehyung, the creator and rightful owner of "Borahae."