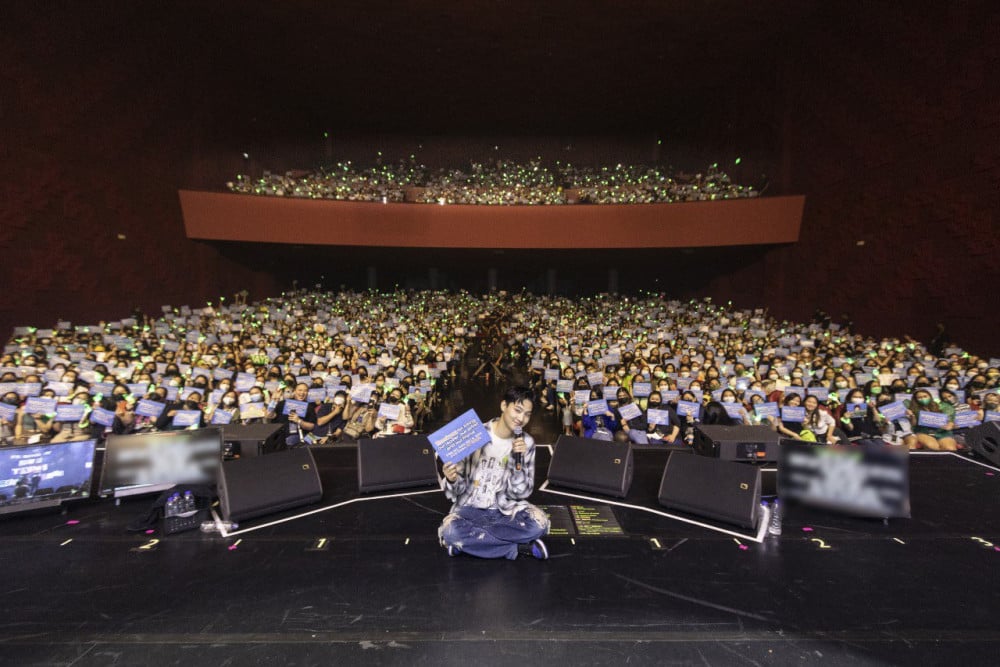 On October 1, GOT7 member Jay B held his first-ever solo concert in Manila, Philippines, as part of his ongoing world tour titled 'Tape: Press Pause,' which marked the very first stop of his Asian tour. Days before the show, the venue was changed and moved to the New Frontier Theater to conduct more fan activities and for fans to have a better experience with Jay B, with benefits including a goodbye session.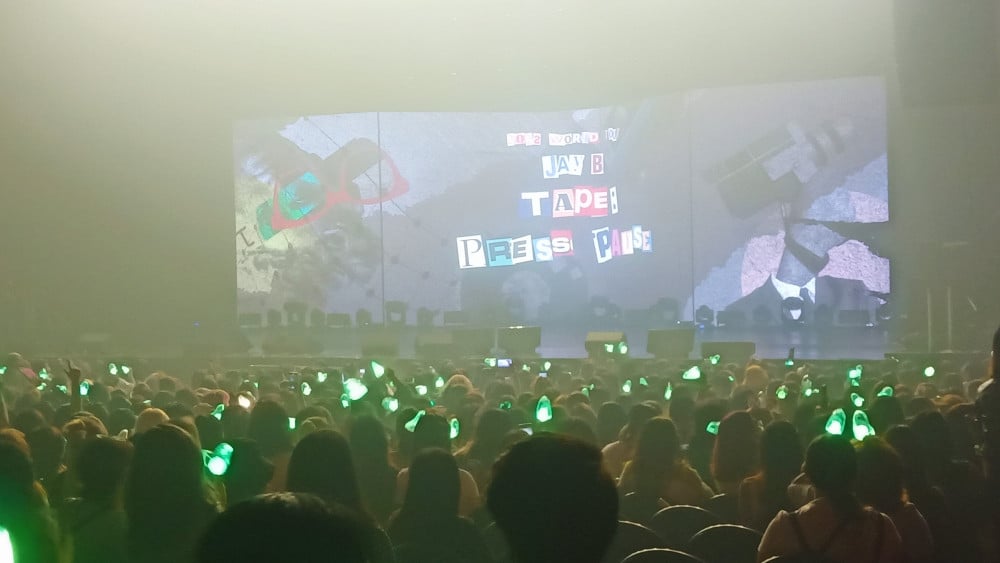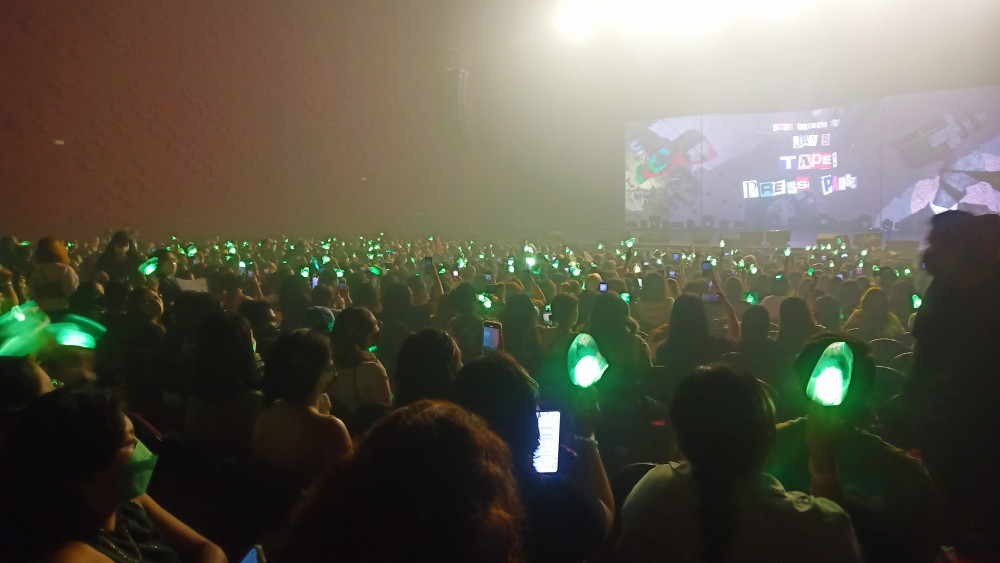 On Saturday, thousands of fans flocked to the venue, and as the show began, screams filled the venue as they awaited Jay B to appear on stage. As fans turned on their lightsticks and waved them compassionately, the venue was lit up in green.
Clad in an all-black outfit, Jay B kicked off the set with his groovy performance of "Switch It Up." He then performed "Ride" and "AM PM," showing his dance skills and synchronization with his backup dancers, making the stage more astounding.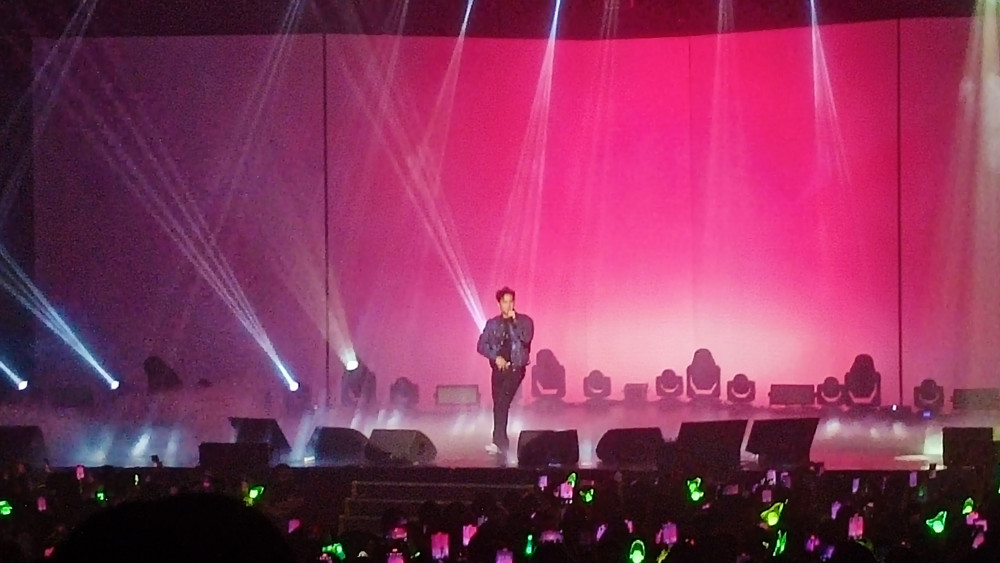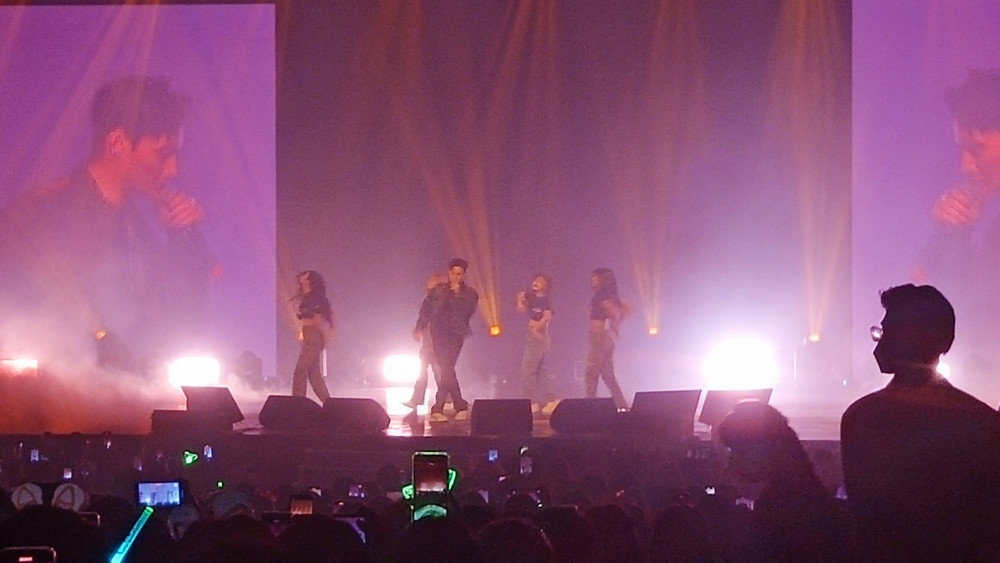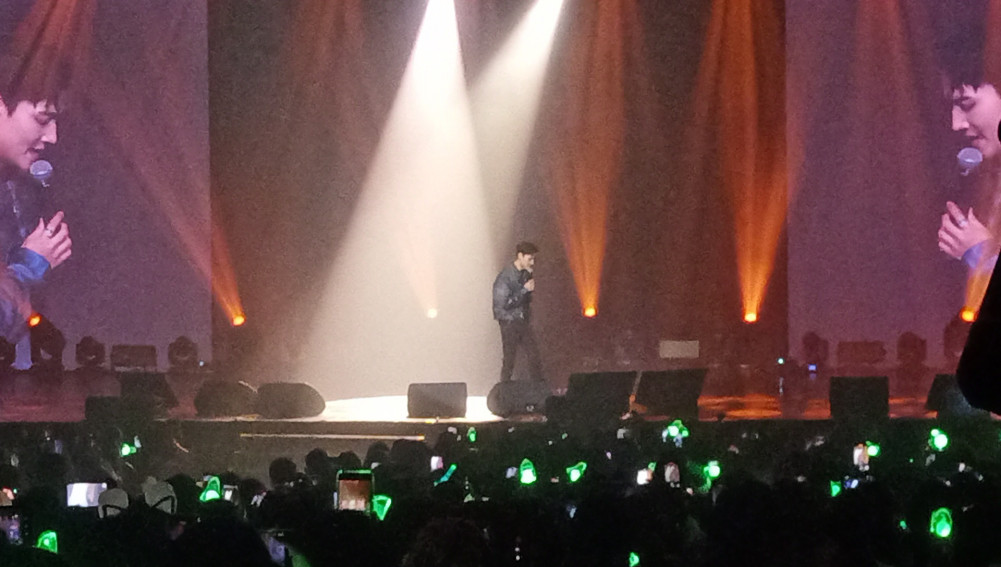 The mood of the venue then changed as he performed the mellow soundtrack "Dive into you," followed by his soulful performances of "In To You" and "Count On Me," showcasing his feel-good vocals. He then showed that his voice perfectly fits performing R&B songs with his honey-like performance of GOT7's "Sunrise," which was performed solo by Jay B.
"Your reactions are really nice," said Jay B as he gazed over the crowd, making him brimmed with joy.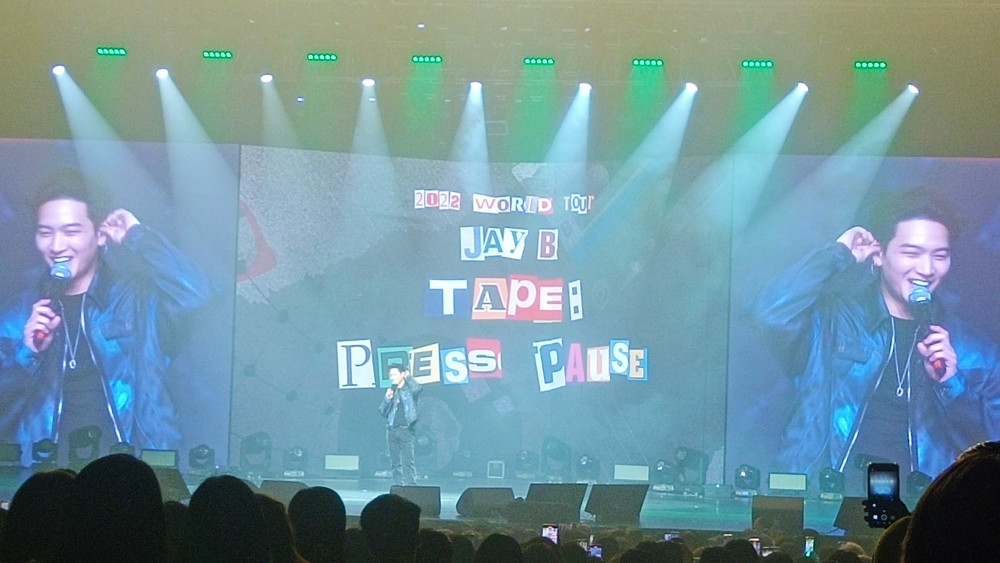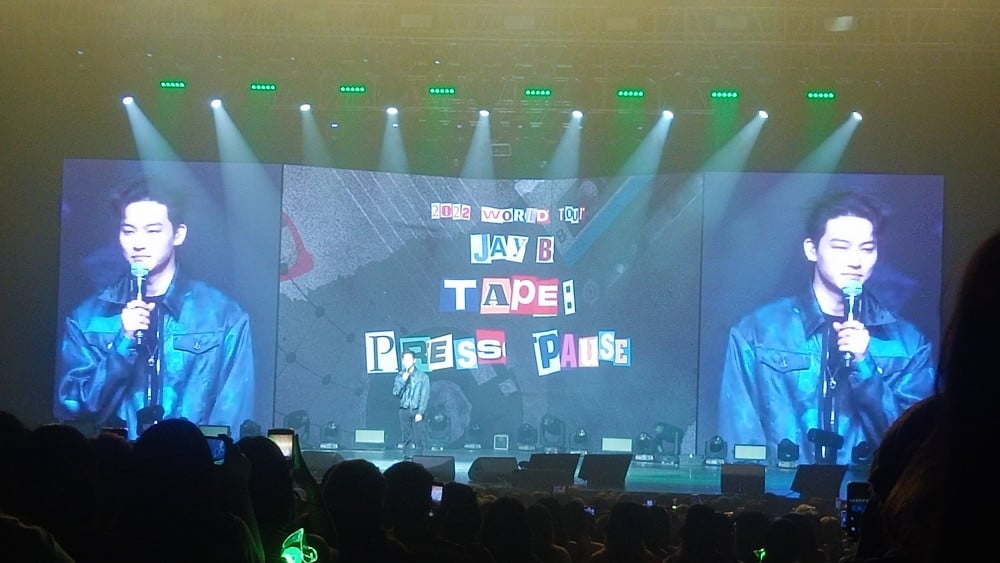 Next, Jay B blissfully conquered the stage with another set of performances of "B.T.W" and "Fame (feat. JUNNY)."
During his talk segment, Jay B shared that he had just arrived that day, all over from Paris for Fashion Week, a nearly 17-hour flight to Manila, saying, "I was kind of worried if I can do well today." But with the number of cheers Jay B heard during the show, he was able to do it.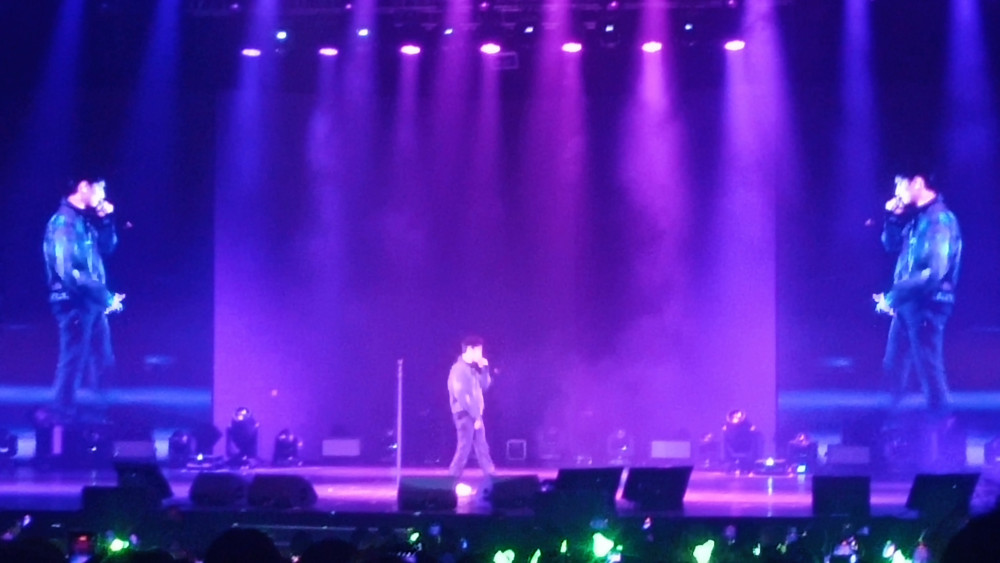 Jay B continued to melt the audience with his smooth vocals with another series of subdued tracks, Primary's "Hush (feat. Jay B)," "Fade Away," and his self-composed song "Rainy," in which he expressed his emotions of drifting away from youth to a rainy day, displaying soulful performances.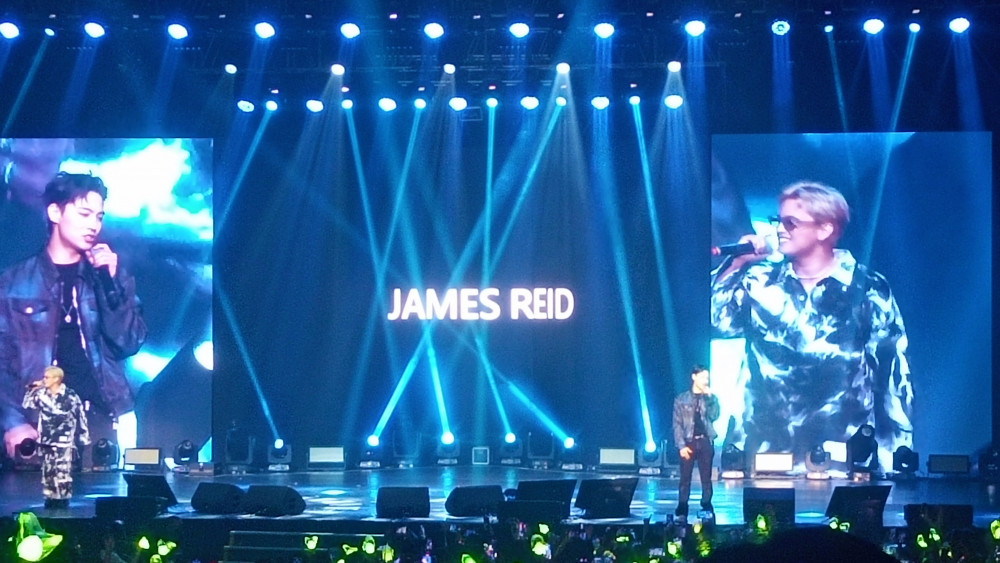 Jay B then surprised the audience as he invited Filipino singer James Reid to perform "Hello 2.0 (Legends Only)" with him on stage. Jay B and James Reid had a small talk on stage, revealing that they only met face-to-face for the first time that day. While Jay B is preparing for the next set of his songs backstage, James Reid took the stage with his performance of his latest track, "U & I."
"If there's another opportunity (to collaborate), it'd be my honor," said James Reid. Jay B also shared, "When I first heard this song, I thought that I will be doing good to this song."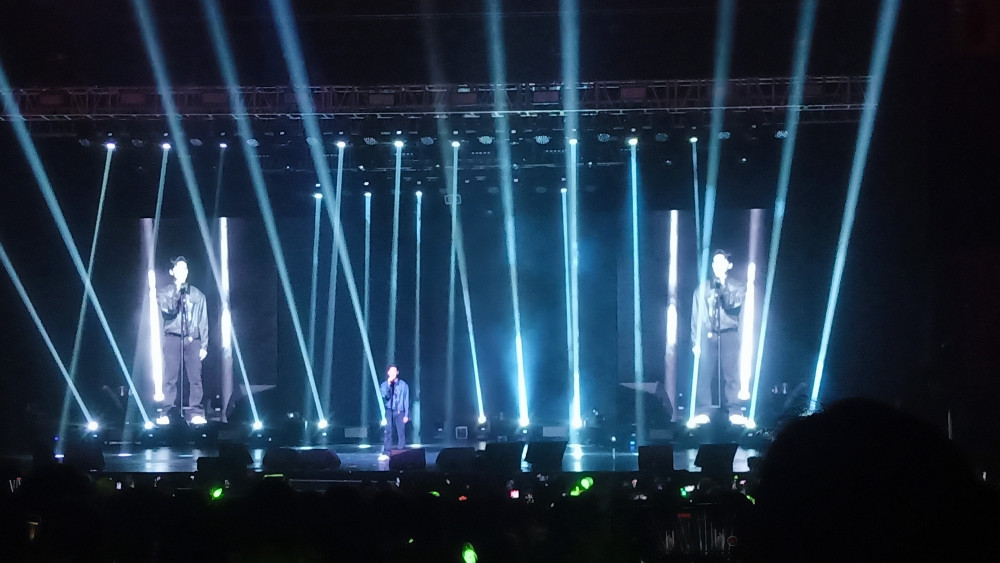 Jay B then got groovy and funky with his performance of "go UP," the title song of his recently released album 'Be Yourself.' The singer continued to set the mood as he sang the vibrant B-side track from the album, "The Way We Are."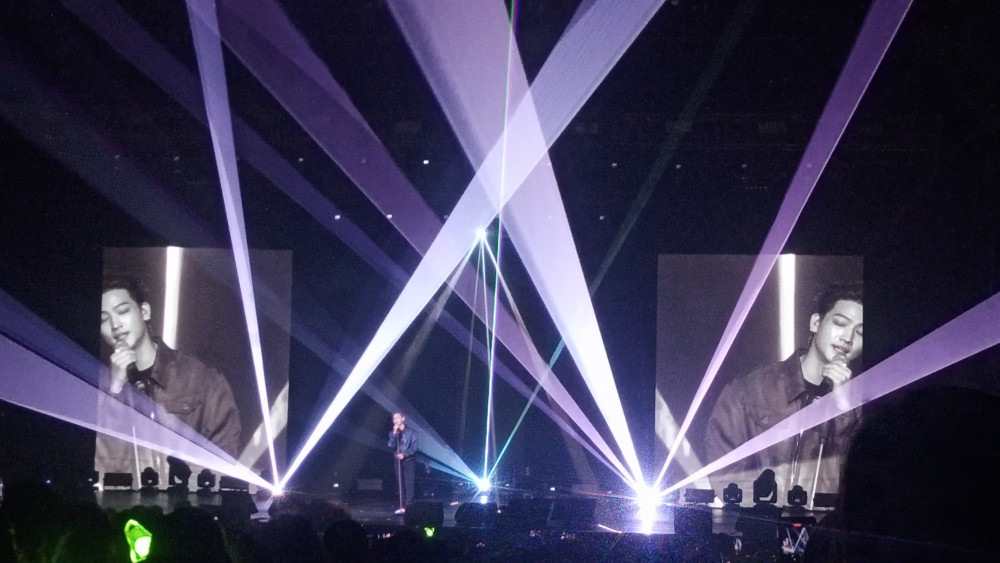 Talking about his newest album, 'Be Yourself,' coming from the title itself, Jay B conveys the message of hope as there are days when we find ourselves stuck in a seemingly endless loop, encouraging the listeners to let go of their worries and judgment from others.
"While making the album, since there are many people who are having a hard time, I wanted to make a song a song to empower them," said Jay B. "I don't know if I'm just getting older, but many hard things are coming in life." He added, "So I was thinking like maybe my fans feel the same way," making him release a healing album for everyone to listen to when they're feeling down.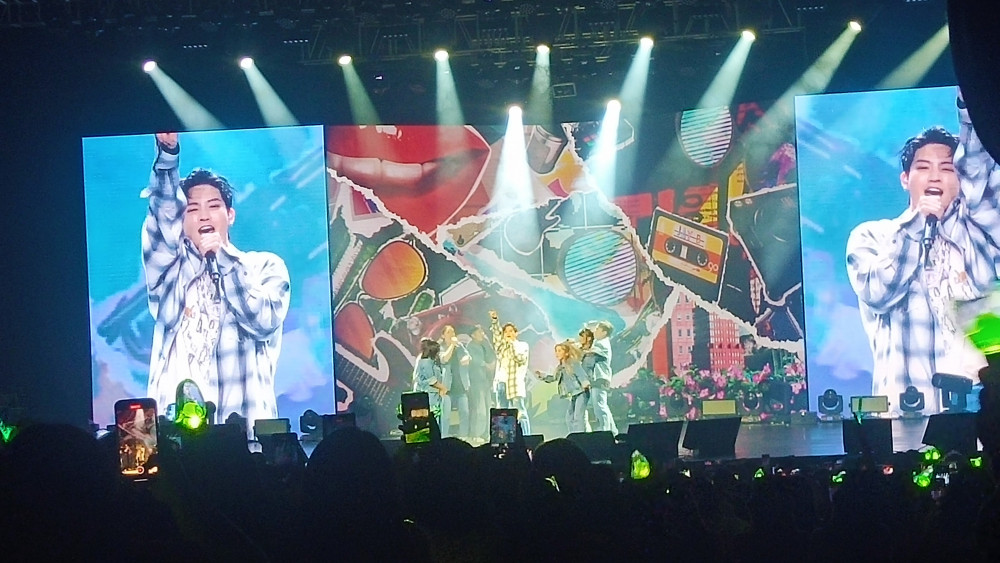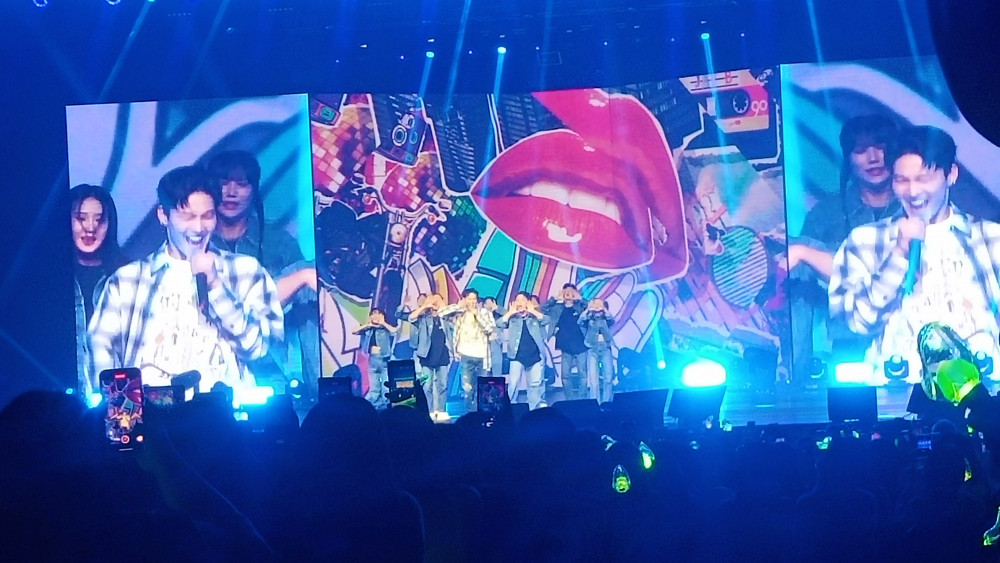 The following tracks on the list were "Livin'," "Fountain of Youth," "Break It Down," and ending with the upbeat track "Holyday," the other B-sides from 'Be Yourself.' His vocals shone throughout all his performances, displaying the emotions as he sang the tracks full of messages, including that life is too short and time is not enough, staying true to yourself, and feeling of being young forever.
Returning to the stage with his performance of "Rocking Chair," combined with his soothing voice, Jay B comforted everyone in the venue, as well as people who seems to be weary and tired.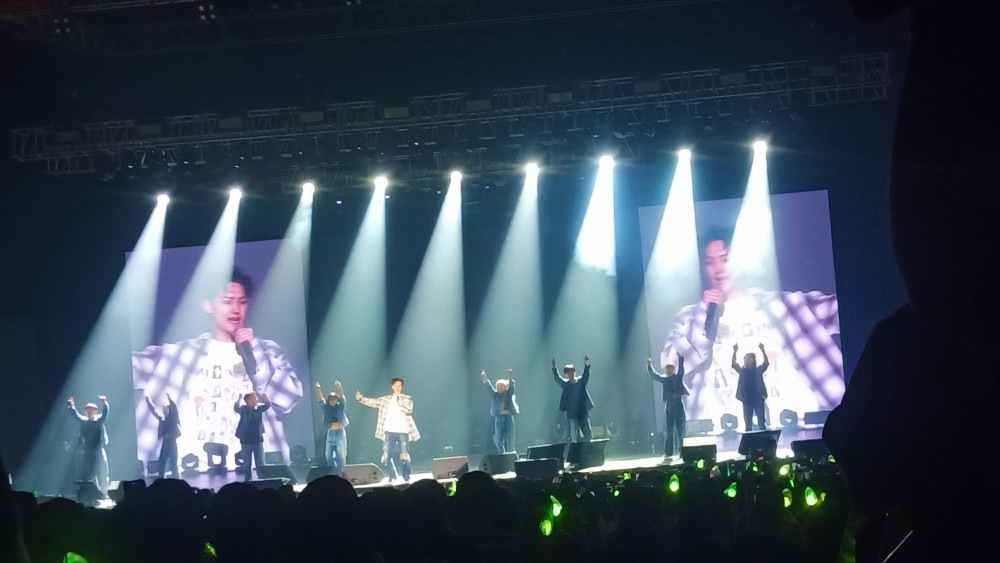 Jay B then performed a medley of GOT7's songs, including "Page," "Teenager," "Breath," "Thursday," and "NANANA." During the concert, the group's leader shared, "I'll try to come with the members next time."
Jay B wrapped up the Saturday show with his songs "Maja," "Sunset With You," instilling a sense of nostalgia, especially for fans who have followed him since the beginning, and "Go Higher" under his moniker Def., from the mini-album 'Love.'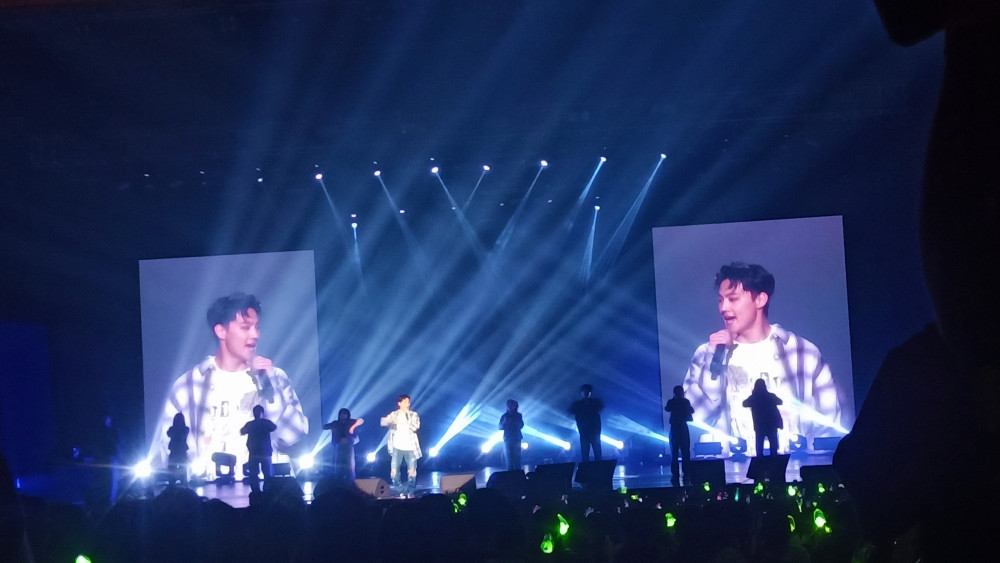 Personally, Jay B's solo show was one of the best concerts I've ever attended. Whether you watch his show as a fan or not, you'll end up becoming one. The singer-songwriter knows to handle it all, a total performer.

And you can see and feel his love for music, as well as his desire to perform in front of his fans who have waited to see him in the flesh. He knows how to entertain and interact with his fans in a way that makes the show even more memorable for them. He didn't appear to have traveled nearly 17 hours from Paris to Manila. Jay B thoroughly enjoyed the show, and you couldn't tell he was tired on stage that day.

Jay B performed 25 songs over the course of the nearly three-hour show, demonstrating his live vocal prowess as well as his high-energy dance skills from the beginning to the end of the show. His energy was high, and it was clear that he genuinely enjoys performing, smiling ear to ear throughout the show. A wonderful Saturday night where both the performer and the fans eagerly anticipated the opportunity to finally meet each other in person.


Jay B's 'Tape: Press Pause' show in Manila was presented by PULP Live World.