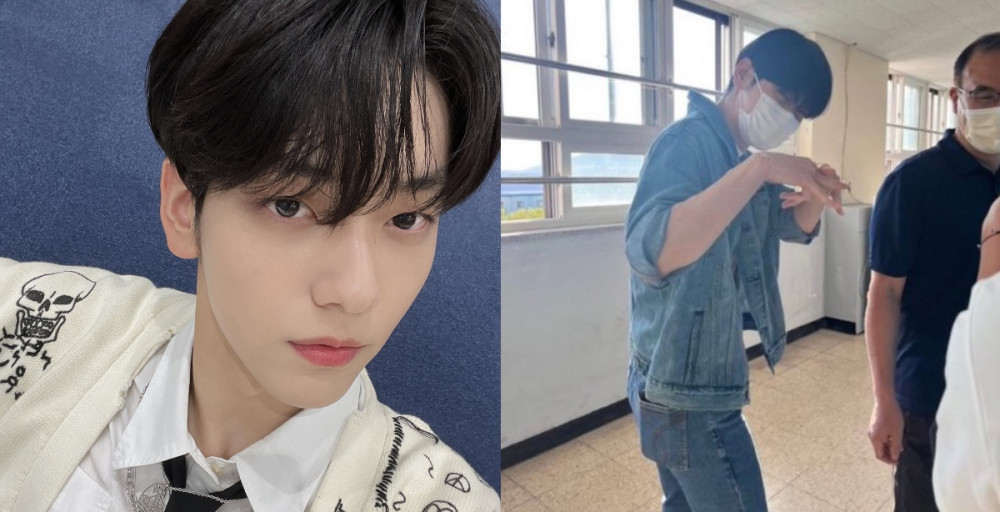 TOMORROW X TOGETHER's Soobin made fans swoon with his visit to Ansan High School.
On September 27 KST, one netizen took to an online community forum and created a post titled, "Hey, TXT'S Soobin went to Ansan High School". Here, the netizen included several photos of TXT's Soobin from his recent visit to Ansan High School, drawing attention. With his handsome features and long legs, Soobin instantly turned heads with his visit. Although Soobin has previously revealed he dropped out of high school in his first year to focus on his career as a K-pop idol, it seems his relationship with his teachers remain strong as ever!
In the photos, Soobin was seen taking photos with the homeroom teacher and current students, while perfectly pulling off a "jean on jeans" look.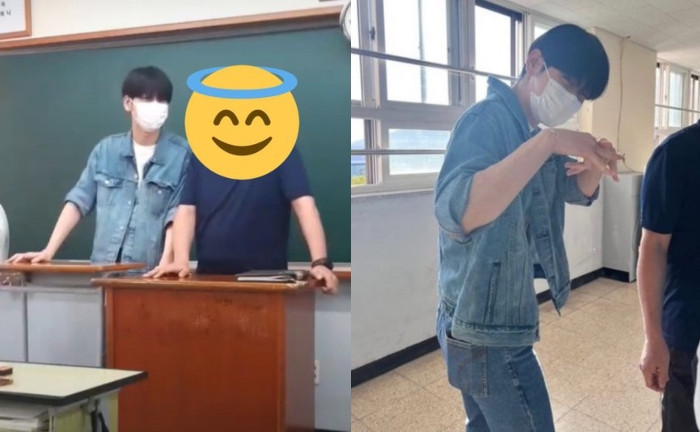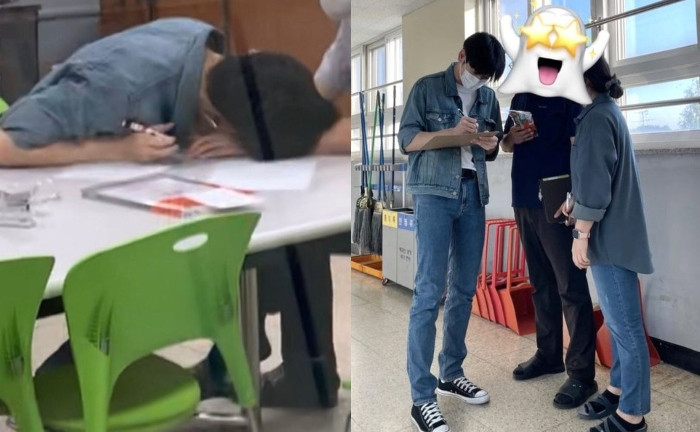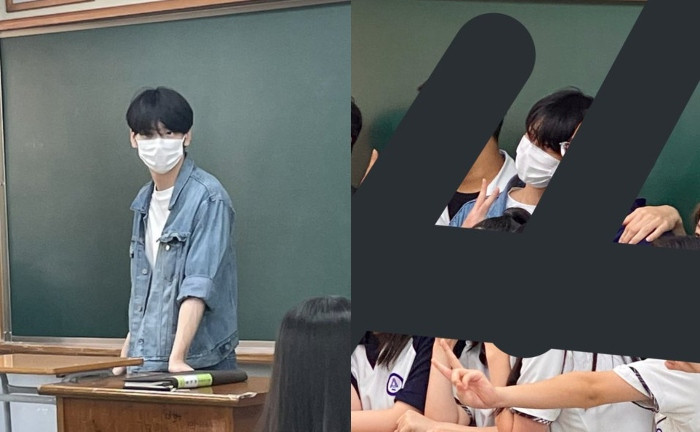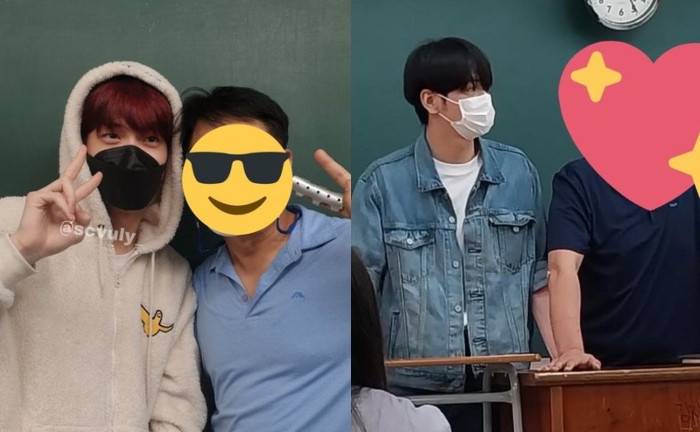 Netizens commented:
"I don't know what situation it is, but look at [Soobin] putting his head on top of his teacher's arms TTTT."
"It must be difficult for him to visit every year with his busy idol schedule, but it's cool and nice of him to continue contacting his teacher and receiving
love from them. He seems like he has such a good personality."

"Look at his long legs, insane."
"The people taking photos next to him...so lucky."
"He is seriously so handsome."
"How can a person be this sweet?"
"My heart is fluttering. Seriously TT."
"Wow, so handsome."
"How can a person be so refreshing?"
"Omg, I'm so jealous [of the people]."
"Soobin is so cute TTTT."
"The students who get to see Soobin every year are so lucky. TTTT."