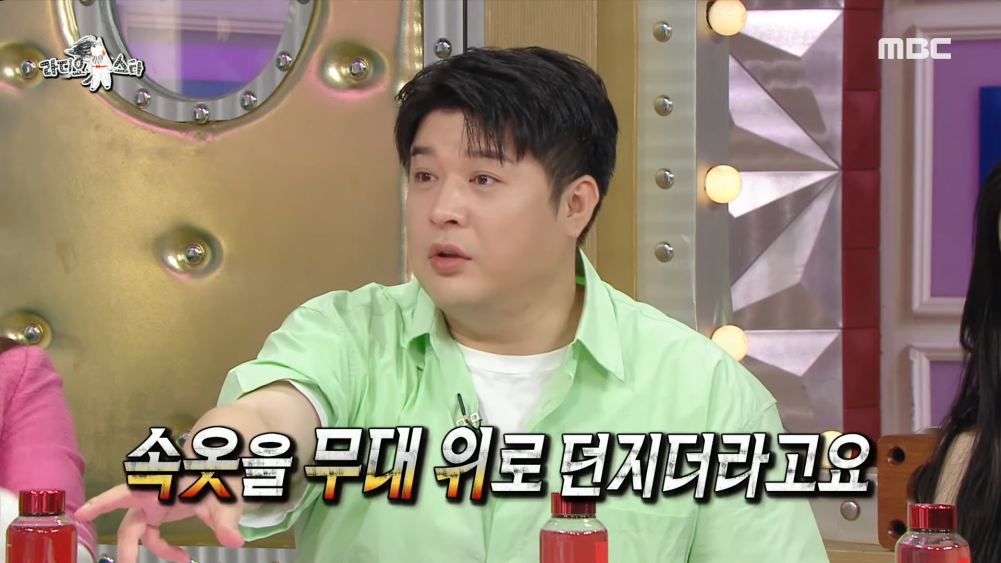 Super Junior's Shindong talked about the time he became bewildered at his fans and could not perform.
In the 784th episode of MBC's entertainment program 'Radio Star' that was aired on September 7, Shindong appeared as a special guest and talked about the time he was performing with Super Junior overseas.
On this day, Shindong said that he was so bewildered because fans threw underwear and contraceptives onto the stage while the group was performing. He explained, "During a performance in South America, a fan put her hand like this and then took off her underwear and threw it onto the stage." He continued to explain, "This is the first time we experienced this, so we didn't know why they were doing this."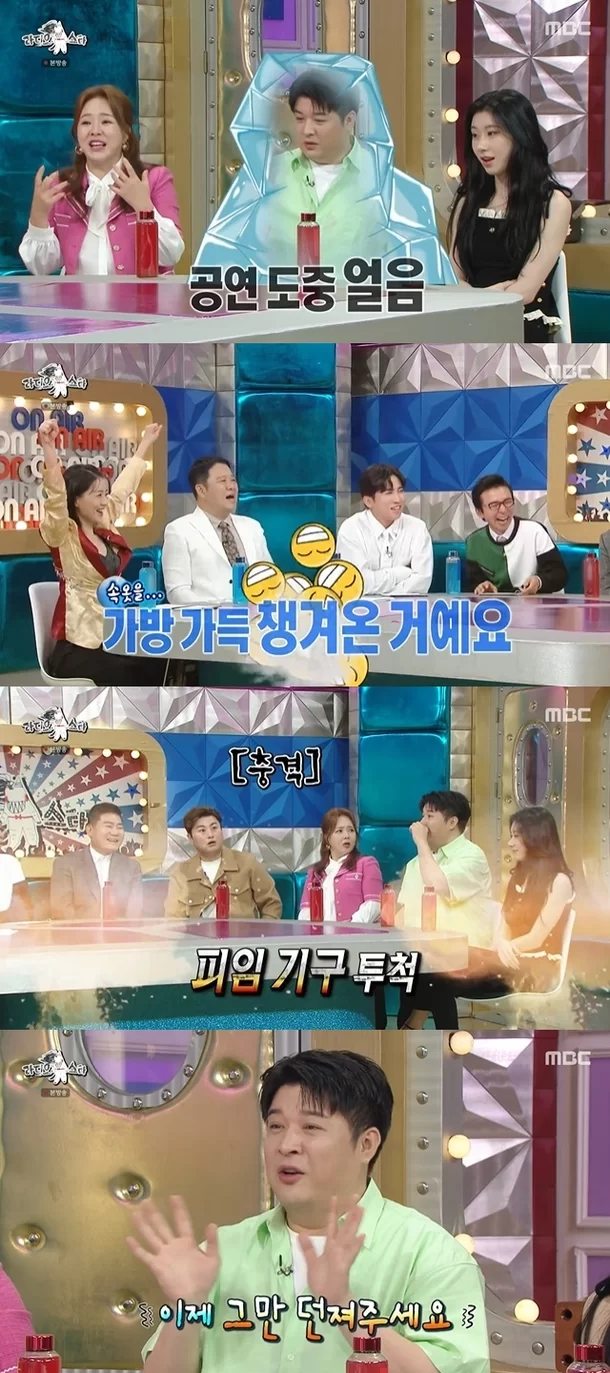 Shindong continued, "We were performing and when we saw those things, we stopped and looked bewildered thinking 'why are they throwing this?' When we reacted this way, fans got more excited and started bringing a whole bunch in their bags and threw more things like contraceptives onto the stage. So one time, we told them to stop throwing them."

Shindong also shared the story of how he lost his veneers while performing. He shared, "There was a time it fell off while performing. My teeth are veneered actually. Before putting them on, I had to put on temporary teeth for a week. During that time, there was a performance scheduled. I hit my front teeth with the mic while speaking and four of the front teeth fell. I went backstage and put them back on."