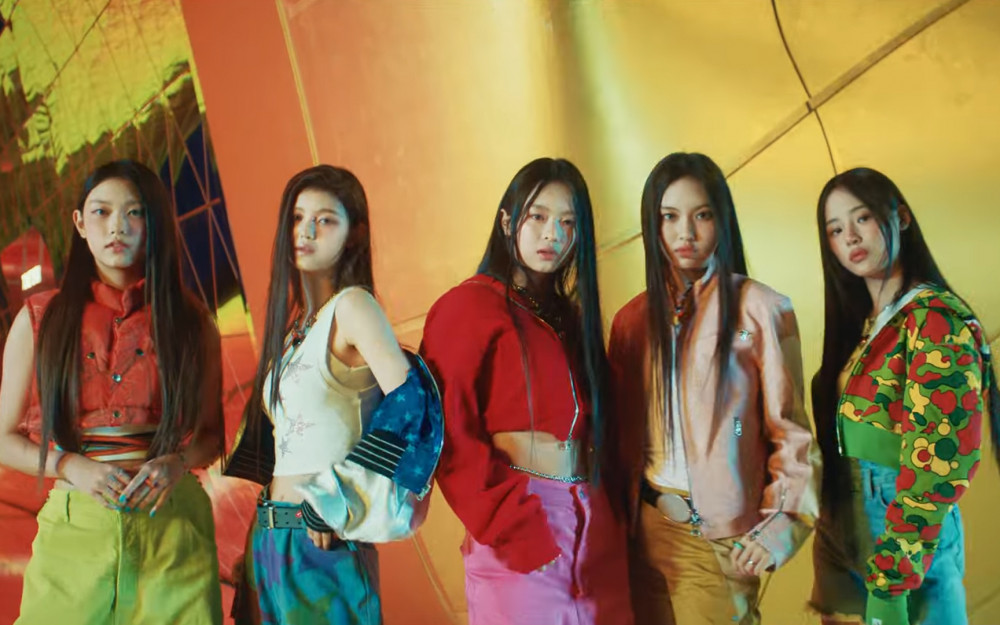 Being donned the "Younger sister group," NewJeans are rising as the new blue chips in the advertisement industry.
The girls have made such an impression with their debut this year and have quickly gained an immense number of fans. Additionally, the rookie girl group has set an incredible record among fourth-generation girl groups. Not only does NewJeans hold the highest monthly listeners among 4th generation K-Pop groups on Spotify, but they are the first and only 4th generation group to surpass 10 million monthly listeners on Spotify.



That is why NewJeans was able to land advertisement deals quickly and were recently selected as the models for SK telecom's iPhone 14 Pro commercial.
The girls used their fresh and innocent charms loved by the public and created their unique commercial that perfectly matched the refreshing and trendy image of the new iPhone 14 Pro. Fans commented, "I'm so proud of NewJeans. NewJeans are the new trend," "I love you guys," "I got goosebumps in a good way. SK Telecom quickly grabbed that new trendy image," "They debuted only 2 months and did CF for the biggest Telecom company in SK, plus doing a campaign for iPhone 14" "Every week there's always something big that's happening to the girls! So happy and proud of you!" "They did a really good job with the commercial. Used the girls' image so well," "The combination between SKT and NewJeans is so crazy," and "I really like the commercial."